Live From The Archives-Heather Luttrell and the Possum Den
3.27.2019.
Live from the Archives remastered audio:
 
Live from the Archives video performance:
 
With the witty lyrics of a sage storyteller and the soulful voice of a gospel singer, it's no wonder Heather Luttrell has been taking the world of Americana by storm. For the past 10 years, Luttrell and her backing band, the Possum Den, have explored the sounds of the East Coast, incorporating everything from bluegrass banjo strumming to hard-edged guitar riffs into their work.
Luttrell has always remained true to her striking style and free spirit energy. Her most recent album, Boatpaddle, is a true testament to her genre-blending abilities, showcasing everything from aching folk ballads to foot-tapping country sing-alongs. Heather Lutrell is hard to pin down, part of what makes her work so endearing. She encapsulates the tunes of the South with seamless layers of blaring rock and heartfelt reminiscing. - Holyn Thigpen 
More By This Writer
Friday December 31, 2021 12:00 am EST
Browse New Year's Eve events as well as recommendations for the hottest parties and celebrations. CL's critics & readers weigh in on the definitive guide to New Year's Eve in Atlanta. |
more...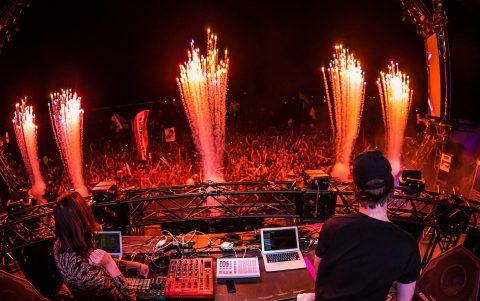 Friday September 17, 2021 12:00 pm EDT
Browse the Imagine Music Festival schedule as well as recommendations. CL's critics & readers weigh in on the definitive guide to the event. |
more...
Friday August 6, 2021 12:00 pm EDT
Comic Con will take place on August 6-8, 2021 |
more...
Saturday May 29, 2021 12:00 pm EDT
Atlanta Jazz Festival returns Fall 2021. |
more...
Thursday May 13, 2021 10:32 am EDT
Crunching the numbers on the coronavirus pandemic, one day at a time, from the total COVID-19-related deaths to those in the United States getting vaccinated. Businesses are opening up and restrictions are being lifted, but precautions are still necessary. Wear a mask, wash your hands, maintain your... |
more...
Search for more by CL Staff
---