Houserocker Johnson, 1939-2019
The Atlanta blues legend whipped crowds into a frenzy
On Friday, July 5, longtime Blind Willie's house guitarist Luther "Houserocker" Johnson passed away. Johnson suffered a stroke around Christmas 2018, and Blind Willie's held a benefit to help defray medical bills in February, but his health never improved.
Johnson, born in 1939 in Hogansville, GA., was closely associated with Blind Willie's. The club was practically homebase from its 1986 opening. For years, he played there every weekend, fronting the longstanding house band the Shadows, tearing through crowd-pleasing sets of original tunes and blues covers. Johnson played raw, primal, and straight-ahead Chicago-style blues. In his prime, he whipped crowds into a frenzy with his high-energy performances, and sheer dedication to the music he loved.
Since he only released two albums — 1990's Takin' A Bite Outta The Blues and 1991's Houserockin' Daddy, plus a 2011 compilation, titled Retrospectives — Johnson's bread and butter was playing live. When he wasn't on Blind Willie's' stage wailing on his red, hollow body guitar, sometimes playing songs with his teeth, Johnson would often sit in the audience as well-known blues artists visited the venue.
Virtually all Atlanta blues fans were familiar with Johnson who played hundreds of shows locally. Just a few days after his passing there are already dozens of entries on Blind Willie's Facebook page attesting to his kindness and generosity, including some from local DJ's and fellow veteran local bluesmen like Tinsley Ellis and Albey Scholl from the Shadows.
More details, including funeral arrangements will be made available soon.
More By This Writer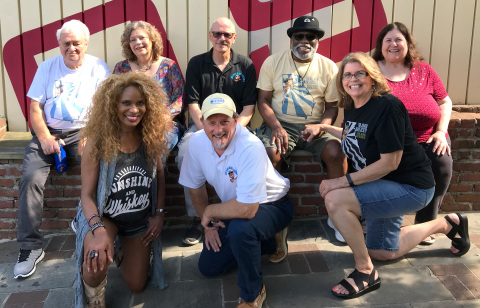 Thursday July 1, 2021 12:50 pm EDT
The Atlanta blues scene returns to (almost) normal with solid support from the Atlanta Blues Society |
more...
Wednesday June 2, 2021 06:35 pm EDT
Eddie 9V goes international with his first widely distributed album |
more...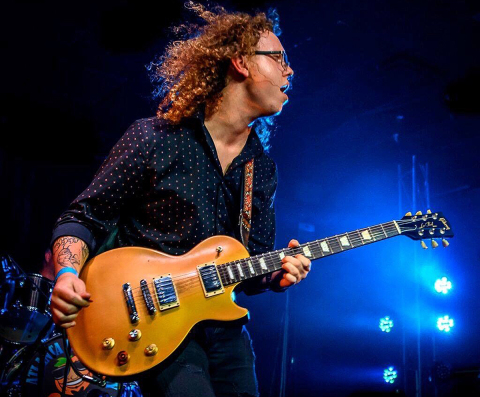 Wednesday May 5, 2021 10:15 am EDT
After weathering the worst year in music, Garrett Collins prepares for his next act |
more...
Tuesday April 6, 2021 11:54 am EDT
Recent National Heritage Fellow William Bell's well never runs dry |
more...
Monday March 8, 2021 11:28 am EST
Fifty-plus years on the blues fringes hasn't diminished the Atlanta veteran's enthusiasm for the music he loves |
more...
Search for more by Hal Horowitz
---