Three chords and the truth? And then some ...
As Ken Burns explains country music, it started in Atlanta
THE BIRTHPLACE OF COUNTRY MUSIC: 152 Nassau Street, where OKeh Records set up the first recording studio in the south.
The late songwriter Harlan Howard described country music in five words, "three chords and the truth." In his upcoming opus "Country Music," airing this month on PBS, it takes documentary master Ken Burns and his team over 16 hours to say pretty much the same thing. Interestingly enough, the great paradox is that they are both on to something — Howard's succinct remark sums it up, and Burns' lengthy exploration barely covers all the bases. How so? According to the eight-part series' script writer, Dayton Duncan, country music is everything in America, though it boils down to two essential concepts — "the song" and "the people." The leap from these simple constructs to the grand presentation of a comprehensive history of country music was arduous, Duncan admits, frustrating at times, and incredibly enlightening regarding the nature of Americans.
"We are storytellers, and it is not meant to be an encyclopedia," says Duncan, also the author of the accompanying book for the series. "Our story is not intended to be the final word, but rather an introduction. During the development we were all cognizant of the scope of our subject, and our goal is to prompt people to read books, visit places, and, in this case, listen to the music." He recalls the time invested. "It has been a long process, starting with research in 2011, beginning interviews in 2012, and then gradually blocking each of the eight episodes into naturally occurring and consecutive segments. While we knew that each episode had to stand on its own, there had to be connections between each one."
Atlanta figures prominently in the first episode. The city is identified as where the "beginning" of country music took place, due to a recording session in a building downtown at 152 Nassau Street. Duncan tells the story. "In 1923 Ralph Peer came to Atlanta to record what was then called 'race music,' performed by African Americans for the African American market. He was also scheduled to record a fiddle player who couldn't make it to the studio, so Fiddlin' John Carson, one of the most popular performers of the era on radio station WSB, was suggested." Carson's recording, "The Little Old Log Cabin in the Lane," soon became one of the biggest-selling 78s in the nation, and according to Duncan, "the first commercially successful country record."
Peer's serendipitous discovery of Carson is established as the defining moment by the filmmakers. "This set everything in motion," Duncan declares. "Peer found something new that people would buy, and set out looking for more. Four years later in 1927, he went to Bristol Tennessee/Virginia, and recorded both Jimmie Rodgers and the Carter Family."
If Carson had not been there to fill the spot, if Rodgers and the Carters had not known about Peer's interests in old time music, they may not have shown up to Bristol, and country music may not have existed as we know it today. "That's why we start in Atlanta. It is the critical place, and Fiddlin' John was the reason. Not only that, but his presentation as a mountain man, a moonshiner, was contrived, since he was actually a millworker," says Duncan. This foretold the development of the "hillbilly image," as Carson actually worked in the Fulton Bag Mill and lived in Cabbagetown.
With Atlanta as the launching pad, "Country Music" becomes a cultural and geographical journey throughout the U.S. and beyond. Looking at the European and African roots of both musical styles and instruments, the filmmakers approached the subject with a blank slate, and let the story tell itself. Duncan notes, "We were very agnostic regarding the story, and worked hard to make sure the direction it took was not a personal preference. I look at it biologically — the evolution of country music was not a sudden thing, and not all areas changed at the same time." Understanding and recognizing this evolution guided them, and as he points out, "We told one story at a time, recognizing that country music began as a mixture of things that grew multiple branches. There is a banquet of music. Some will like all of it, some will like some of it."
The stories drive the documentary. The challenge in telling them was to develop a structure that would create a cohesive learning experience. Exploring personalities linked to places was a common technique. For example, the impoverished and difficult early lives of superstars such as Brenda Lee, Hank Williams, and George Jones — all of them Southerners — showed how their experiences shaped their music. Lee, an Atlanta native, features prominently throughout the series, offering insight into her childhood role, after the death of her father, as a breadwinner for the family, singing on radio and local television shows in the 1950s, which developed her confidence and persona as "Little Miss Dynamite." Alabama native Williams suffered from the chronic pain of spina bifida, was an alcohol abuser as a teenager, and, ultimately, met his premature demise with a mix of pain pills and liquor. But Williams left a legacy of both sad and upbeat songs that are held in the highest poetic regard. Jones was the victim of an abusive, manipulative father who forced him to play in the Texas streets for money, then spent it on drink. The bitterness of his youth carried over into his own battle with alcohol, but he is still considered the greatest vocalist in country music history. As Brenda Lee says in the documentary, "George WAS a country song!"
Duncan notes the multiplicity of diverse cultural influences in the melting pot of country music as an obvious but frequently unacknowledged phenomenon. "It's right there, in plain sight!" he exclaims. The film explores these diverse convergences with segments about the banjo, an African instrument brought over by slaves, and the fiddle and mountain music of Appalachia that came from Scotland and Ireland. "One of the original and most popular members of the Grand Old Opry was harmonica player DeFord Bailey, an African American," Duncan points out. "Bill Monroe learned about the blues from Arnold Shultz. Lesley Riddle traveled with A.P. Carter and memorized song melodies for him. Ray Charles' Modern Sounds in Country and Western Music was a massive hit. And the women — Maybelle and Sara Carter were two of the biggest and first stars of country music. Kitty Wells had the first number one country hit by a woman in the mid '50s, and many more. Dolly Parton is one of the most successful women in the entire world."
Prime themes throughout the documentary are the power of the song, and the relationship the fans have with both the songs and the artists. Comments by fans and historians describe how closely people relate to the words and stories of songs, and how fans see in them the realities of their own lives. The most common theme, put into words, is "They know exactly how it is for us."
This close, symbiotic relationship between artists and fans was a factor in the success of the documentary. Duncan recalls, "The country music family of performers was very welcoming, giving us two to three hours at a time to talk through some of our concepts, and offer suggestions. But what really stands out is how they treat and are treated by the fans. There is no other genre with such a powerful positive and directly shared relationship, and so much accessibility."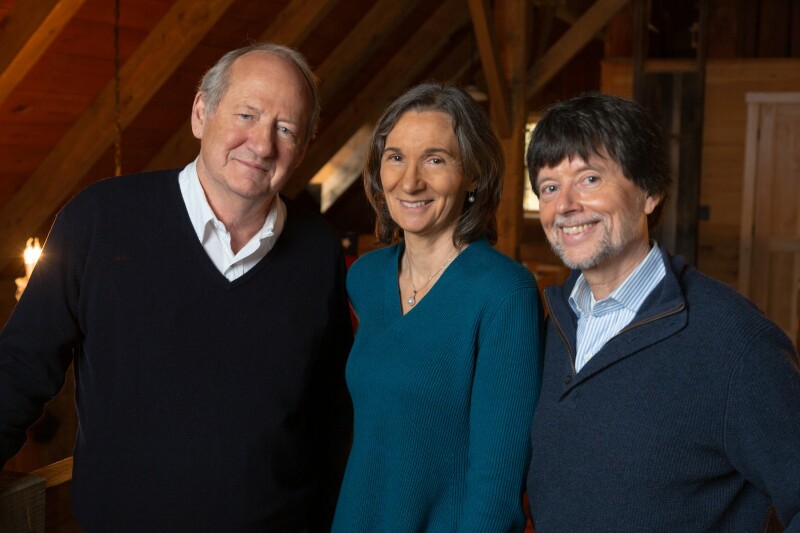 It takes Ken Burns, Julie Dunfey, and Dayton Duncan 16-plus hours to tell the story of America's music. But, it can be summed up in a few words: The song. The people. Three chords. And the truth.
That's country music.
More By This Writer
Tuesday September 8, 2020 01:47 pm EDT
How the pandemic and current politics are impacting the scene |
more...
Tuesday March 3, 2020 02:25 pm EST
THURSDAY, MARCH 5

TRIGGER HIPPY, Aisle 5. Returning soon after their December 2019 appearance, the revamped Trigger Hippy features ex-Black Crowes drummer Steve Gorman (who recently penned a book about his time and misadventures with the band) and Nashville bassist Nick Govrik, now joined by lead singer and occasional sax player Amber Woodhouse. The result is soulful, bluesy, and...
|
more...
Wednesday December 11, 2019 01:10 pm EST
A selection of bands to see in Atlanta this month |
more...
Wednesday November 13, 2019 12:20 pm EST
A selection of what to see in Atlanta this month |
more...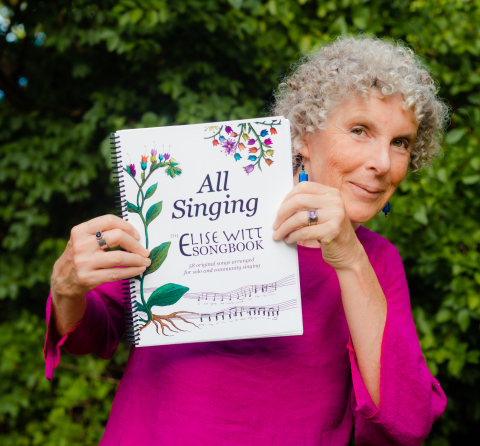 Tuesday November 5, 2019 10:53 am EST
The Atlanta folk singer pauses to reflect on her songwriting — and forges on |
more...
Search for more by James Kelly
---