Podcast: Victory Hands
The noise rock outfit on the parallels between Nixon and Trump's strategies and the group's utilitarian sound and vision
See our CL radio site for more podcasts
Victory Hands was born in the summer of 2014, when bass player Jimmy Ether convened with Haricot Vert alumni drummer Kip Thomas and guitarist Shawn Christopher to write songs built around lyrics pulled from redacted Richard Nixon tapes and speeches.
Over the last five years, the group has slowly amassed a glut of material rooted in the dynamics of '90s noise rock, post-punk, and a truly avant-garde approach to modern paranoia.
Thus far the group has recorded and pressed the two-song Anderson 10-inch, the Bernstein 7-inch EP, and the forthcoming Bishop full-length LP (out September 27). There's also a conceptual double12-inch LP in the works, titled Cavett, featuring songs that build around themes of Watergate. Each release is named after journalists who appeared on President Nixon's published list of known enemies.
Recently, Ether has moved over to playing guitar, and the group's latest addition Dain Johnson has taken up bass duties; all four members of the group sing.
The group recently stopped by CL's Short Notice studio talk about the parallels they've discovered between President Nixon and President Trump's tactics and strategies, writing new songs, and what's in store for 2020.
More By This Writer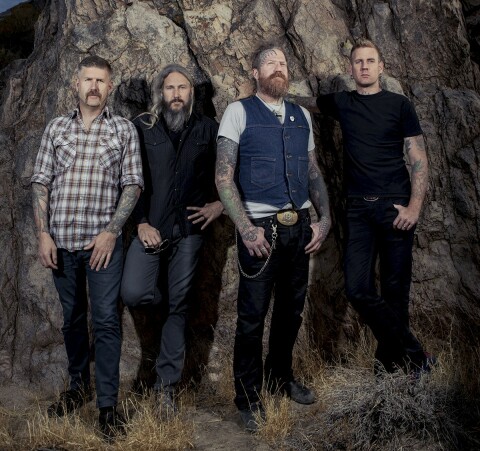 Friday October 2, 2020 04:39 pm EDT
The metal behemoth gears up for heavy year to come |
more...
Thursday September 3, 2020 03:40 pm EDT
An A to Z list of Atlanta music and food crossover ventures |
more...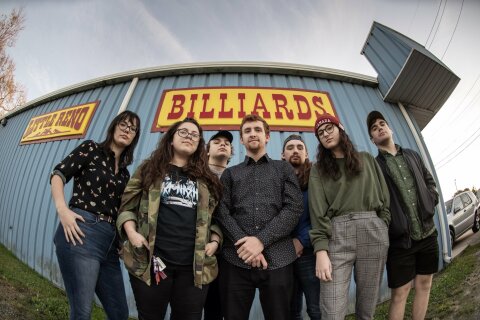 Monday August 3, 2020 04:05 pm EDT
Plus, new music from the Callous Daoboys, Playytime, Elliot Bronson, and more |
more...
Tuesday June 30, 2020 11:55 am EDT
Despite lifting restrictions, music venues may still face extinction |
more...
Wednesday June 3, 2020 11:59 pm EDT
New releases from Adam McIntyre, Mathis Hunter, Young Antiques, and more |
more...
Search for more by Chad Radford
array(19) {
  [0]=>
  int(242)
  [1]=>
  int(243)
  [2]=>
  int(1341)
  [3]=>
  int(521)
  [4]=>
  int(536)
  [5]=>
  int(1182)
  [6]=>
  int(575)
  [7]=>
  int(704)
  [8]=>
  int(572)
  [9]=>
  int(564)
  [10]=>
  int(1340)
  [11]=>
  int(584)
  [12]=>
  int(586)
  [13]=>
  int(587)
  [14]=>
  int(743)
  [15]=>
  int(812)
  [16]=>
  int(610)
  [17]=>
  int(748)
  [18]=>
  int(784)
}