HIGH FREQUENCIES: Why Pigface? Why now?
The industrial music complex plays Masquerade November 22
Two simple questions posed to the co-founder of a very complex band. Three years after performing what was to be the band's final performance culminating a 25th anniversary celebration, Pigface is on the road, returning to Atlanta for a show at Masquerade Friday, November 22.
Martin Atkins (ex-Public Image Ltd, Ministry, Killing Joke, Brian Brain, Murder, Inc., Rx) co-founded the group with William Rieflin after the two had been playing together on the Ministry "A Mind is a Terrible Thing to Taste" tour. They felt that what they and the other like-minded musicians had together far outweighed anything Ministry frontman Al Jourgensen was giving them and kept the party going with a revolving-door of musicians after the tour was over. Indeed, over 130 different musicians have taken the stage as Pigface, with ten of the most constant members on tour for a limited run this month.
In his usual, animated way, Atkins is quick to answer the questions posed to him.
"'Why Pigface?' The response to the 25th anniversary show was amazing — it was supposed to be the last, but during rehearsals we all felt it … we all felt that it shouldn't/couldn't be the last one! The vibe, the connection was just too strong. Music is weird like that! Then, at the show in 2016, the audience confirmed that feeling — and here we are!"
Atkins is just as excited as he is serious in answering the second question.
"'Why now?' Many artists are saying the country is too fucked up to tour right now. I say it is exactly the right time for Pigface. It's always been a huge family. And, in a climate where many bands are stripping things down to make economic sense — we are beefing things up — more people, more drums, more sweat, and more community! The spectacle and vibe transcend the cost of doing it when you can set peoples heads on fire!
"Some of our fans aren't doing too good anymore, so we set up a 'pay-it-forward' ticket so the ones who are doing well can help out the ones that aren't. It's tough - but I can't believe how many ridiculously awesome people are joining in!"
The confirmed line up for the Atlanta date includes Atkins, Mary Byker (Pop Will Eat Itself, Gaye Bykers On Acid), Curse Mackey (Evil Mothers), En Esch (KMFDM), Lesley Rankine (Silverfish, Ruby), Charles Levi (My Life With The Thrill Kill Kult), Bobdog Catlin (Evil Mothers), Bradley Bills (Chant), Orville Kline (Porn and Chicken), Greta Brinkman (Moby, Druglord), Justin Pearson (The Locust), and more. -CL-
Pigface in Hell at The Masquerade, 75 Martin Luther .King Jr Dr SW Doors 8:00 p.m.$29.50 advance;  all ages. Uber address: 92 Pryor St. SW (Kenny's Alley, Underground Atlanta).
More By This Writer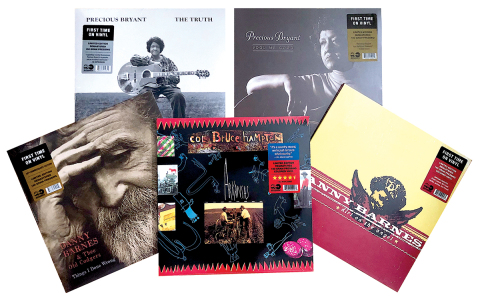 Friday July 2, 2021 09:53 am EDT
The Atlanta indie label mines its catalogue for vinyl reissues |
more...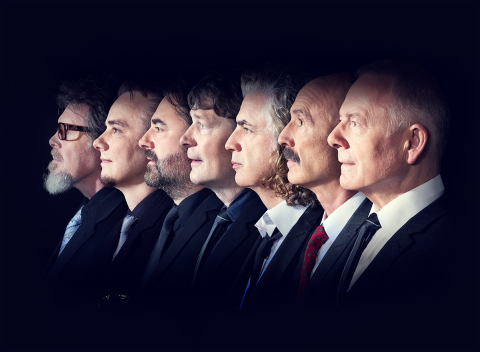 Thursday July 1, 2021 02:57 pm EDT
Tony Levin offers a quick glimpse into the court of the Crimson King |
more...
Tuesday May 4, 2021 11:25 am EDT
Some say 'it's showtime,' others are more cautious |
more...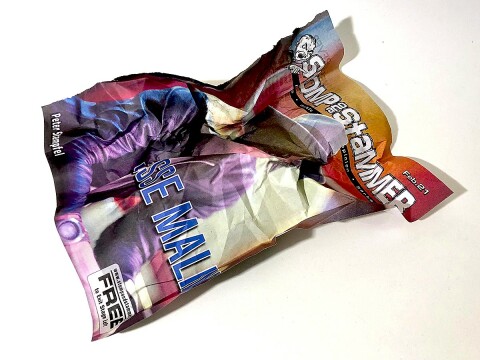 Wednesday March 3, 2021 02:11 pm EST
Contentious Clark calls it quits |
more...
Tuesday March 2, 2021 12:03 pm EST
Linda Mitchell on her 'spirit animals' |
more...
Search for more by TONY PARIS
---