ATL UNTRAPPED: A triumphant 2019 for Atlanta hip-hop
Recalibrate for the future
Cue the onslaught of year-end lists because 2019 is officially coming to a close. This year has teetered between incredible moments like the long-awaited release of Young Thug's debut album So Much Fun and truly head-scratching ones, from 21 Savage's ICE arrest in February to T.I.'s hymen-fueled controversy in November. As Future said earlier this year on the villainous Future Hndrxx Presents: The WIZRD, "Damn. That's crazy, but it's true."
Throughout it all, the music that soundtracked the past several months has been memorable, both mainstream and locally. Veteran artists Gucci Mane and 2 Chainz dropped scorching records while newer acts Lil Keed and EarthGang garnered mainstream looks with sensational major label debuts. Popular local artists, from Childish Major to Reese Laflare, shined on Dreamville's game-changing Revenge of the Dreamers III as well as their own solo material, and Deante' Hitchcock, another artist featured on Dreamville's compilation album, recently shared the rich 6lack-assisted single "How TF" in preparation for his highly-anticipated debut album BETTER.
Refusing to cower in the shadows of the plethora of hyped releases from well-known acts, up-and-coming artists with less notoriety have made creative strides as well. Projects like SwaVay's brilliant Pure Infinity, Marsofyouth's airy pop-leaning Scenes, and Quezz's slurred but quotable Enjoy. show how impressive and multifaceted Atlanta's local rap scene can be. 
Select artists have reached awe-inspiring productivity, from Atlas Greene's tactical barrage of EPs and singles to Ajhee Parker's electrifying feature run. It seems like Parker has had a scene-stealing guest verse on every new release that came out of the city, leaving little to be desired except for an album of his own. Tonye Ayeba, a young musical force in the city, has also been on a collaborative streak, providing production and/or vocals for Xiamara Jennings and Flwr Chyld, among others. He unfortunately doesn't have a solo project out yet, but his latest single "Open Ya Mind" still slaps months after its release. 
In such a triumphant year for Atlanta hip-hop, ranking the best records would be a daunting task, and, considering the limited space in ATL Untrapped, it would be a disservice to even try. Instead, here is an unranked sample of the many remarkable local hip-hop records of 2019 — nothing more, nothing less. Check out these four standouts as well as the projects and artists already mentioned.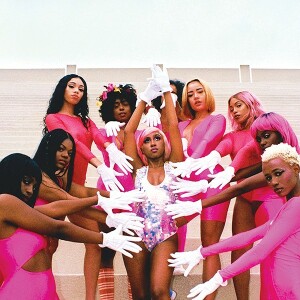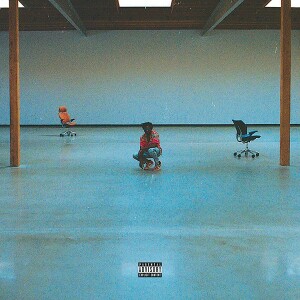 Cam the Artisan, Hues (Self-released) — Fewer sentiments ring truer than Cam the Artisan's admission on "WYA?!" that life's been hella crazy. The third track from the beautifully produced Hues is a prime example of the frank openness that guides the entire record. On this insular but vulnerable effort, Cam creates a universe where deeply personal rumination is situated amid outside perspectives. The seven guest features credited throughout the album's 40-minute run-time consist of multiple appearances from a small pool of collaborators, further contributing to the looming feel of isolation. With Hues, Cam the Artisan skillfully captures what it's like to be a social introvert, proving the latter part of his stage name isn't just a place holder.


Lone London, 4everland (Better Days Ahead) — Don't let the serene earth tones of the cover art fool you, 4everland is a fiery 13-track offering from one of Atlanta's best-kept secrets. From the opening track "Here We Go," there's something exhilarating about Lone London's trademark quivering vocals. Where dissonance and hesitation marred his past work, confident and harmonious performances present listeners with a more-realized Lone London this time around, fully in tune with his creative direction. Features on 4everland are limited, yet Ahjee Parker and Baby Santana's guest verses on "Cowboy" and "Anaconda," respectively, make worthy embellishments. London rarely relinquishes the spotlight, and the strength of cuts such as "Work It," "4ever," and "Switch" shows that he's justified in doing so. 4everland is a testament to London's development as an artist, and the pulsating self-titled closer "Lndn" is proof that growth, despite the challenges it brings, is invigorating.


Yung Baby Tate, GIRLS Deluxe (Self-released) — Prior to Tate landing a slick guest spot on "Don't Hit Me Right Now" from ROTD III, she was already having an incredible 2019 with the release of the conceptual GIRLS at the top of the year. Four months later, Tate unleashed GIRLS Deluxe, a repackaged follow-up with the bonus tracks "Play Girl (UNIIQU3 REMIX)," "Rich Girl," the Queen Key and Asian Doll-featuring "Mean Girl," and "Girl." GIRLS was already a compelling self-produced effort, but the 12 minutes of bonus material didn't quite capture the passion of Tate's original performances. However, what gives GIRLS Deluxe the edge over its shorter counterpart is the inclusion of "Mean Girl," whose chorus employs one of the most scathing quotables of 2019: "Bitch, you just a penis."


Zaia - RESET (Not Fit For Society/Arista) — Doubling as a visual EP, Zaia's debut project on Arista Records arrived in June after the success of his previously released singles "BLUE" and "WASTE MY TIME." The polished effort engulfs listeners into an experience that shuffles between disparate moods at the drop of a dime. Suspicion kicks the album into gear before shifting through a savory assortment of pop-gloom, exasperation, and heartfelt pleading, which makes the final moments of calm surrender all the more satisfying. RESET is just as sonically amorphous, yet there's not a moment when Zaia sounds out of place. The skillful offering is inspired by the need to recalibrate, which is especially poignant as a momentous year concludes, and the uncertainty of a new decade approaches.


---