ATL UNTRAPPED: Tunes for the times
Fuck the regularly scheduled programming — the fight isn't over
All Black lives matter, and it is horrifying to witness the many ways in which Atlanta — the city T.I. infamously called Wakanda recently — shows that it doesn't believe that.
In response to the hunting of Ahmaud Arbery, the slaying of Breonna Taylor, the suffocation of George Floyd, and the shooting of Tony McDade, protestors flood Atlanta's streets to air their grievances against the systemic racism and police brutality sweeping the nation. In turn, they are met with excessive force from Atlanta's own police department.
During the first weekend of protests, video footage captures members of the Atlanta Police Department using tear gas on and shooting rubber bullets at protestors. Several Atlanta police officers gain viral infamy when a video is posted on social media of two Atlanta University Center students being relentlessly assaulted by the APD. With the city already scrutinizing the brutal policing practices being protested across the country, a handful of officers decided to repeatedly tase both Taniyah Pilgrim, a Spelman student, and Messiah Young, a Morehouse student, and forcefully remove them from their car in order to make two highly questionable arrests.
Two weeks later, the APD's attack on Rayshard Brooks has a much darker and more definitive ending. At the Wendy's on University Avenue, the 27-year-old Black man is shot and killed by an Atlanta police officer after resisting arrest and attempting to flee.
Atlanta should be outraged. The flagrant wrongdoings by Atlanta police officers keep aggravating an already festering wound. Even as a creative who makes a living by stringing words together to make statements, I truly do not know what to say. However, I do know that we cannot afford to go back to the regularly scheduled programming. Protesting — in whatever form or fashion — must continue, so here are some songs to guide, in-spire, and possibly heal you as the fight rages on.
Lil Baby: "The Bigger Picture"
(Quality Control, 2020) — Lil Baby, like many of us, is trying to make sense of it all, and you can hear his pain, hope, and confusion in every verse of "The Bigger Picture." A unifying effort that addresses the Black community's distrust for the police and the racist structures upholding American society, from poverty to mass incarceration, "The Bigger Picture" is also a bold call to continuous action. In the hook, Lil Baby advises listeners to be ready for the long haul, fully aware that in order to fully enact change, this has to be a long-lasting movement.
"I can't lie like I don't rap about killing and dope, but I'm telling my youngins to vote"
Arrested Development: "Revolution"
(Capitol Records, 1992) — The current struggle that we're facing is one that's been fought by generations before us. This contribution by Arrested Development to Spike Lee's 1992 film Malcolm X acknowledges exactly that, giving a nod to past leaders and those who were a part of the struggle, while motivating a new generation of activists. Just because the fight is long does not mean it is not worth fighting. As Speech rhymes near the song's three-minute mark, "There's got to be action if you want satisfaction."
"There has been a rude awakening / That I have marched until my feet have bled / And I have rioted until they called the feds / What's left, my conscience said / What's left, my conscience said"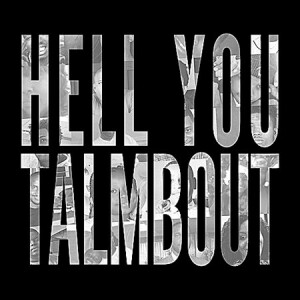 Janelle Monáe, Wondaland: "Hell You Talmbout"
(Wondaland Records, 2015) — We have to keep saying their names — all of their names. Oftentimes, the most well-known instances of police brutality make the headlines at major news outlets, but there are so many Black women and queer and trans people who don't become hashtags. Janelle Monáe and Wondaland's war anthem "Hell You Talmbout" sheds light on nearly 20 victims of police brutality from across decades, and the protest-ready chant allows for the seamless integration of the names of all Black people that are murdered by the police.
"Say her name / Say her name / Say her name / Say her name / Say her name / Say her name / Say her name / Won't you say her name?"
OG Maco: "Get Down"
(Quality Control, 2014) — There's no sil-ver lining to the seemingly endless killings by police in our city and around the country, but one can't deny that the recent happenings have been a ruthless learning experience. The widespread questioning of racist law enforcement and other prejudiced systems within our society is reminiscent of OG Maco's Breathe EP, a free three-track project that promoted the Black Lives Matter movement in 2014. "Get Down," the intro to the EP, most notably presented thought-provoking questions about society, oppression, and hip-hop culture as a whole. Seeking out knowledge and information is key to our progression, and, like "Get Down," it starts with asking questions.
"I tell my people get down / I tell my people get down / I said who like to party, fuck livin' in fear, yeah"
Childish Gambino: "This Is America"
(RCA, 2018) — This Grammy award-winning record and music-video received instant critical praise when released in 2018. Beyond all of the accolades, "This is America" serves as a staunch reminder of how the United States continues to treat Black people. Coupled with its visuals, the single touches on important topics, from police brutality and gun violence to domestic white terrorism and the distractions of materialism and social advancement. Especially as major corporations companies and national brands make their best at-tempts at performative alignment, the song's message to stay focused is crucial. Remember, this is America that we're dealing with.
"This is America / Don't catch you slippin' now / Look how I'm livin' now / Police be trippin' now"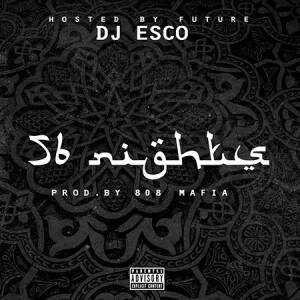 Future: "March Madness"
(EPIC, 2015) — With everything that's been going on, we must also actively work to preserve our souls. In order for these tragedies to not extinguish our joy, our excitement, or our passion, taking care of ourselves is crucial. Contributing to the movement is hard work, and without the proper rest it can be draining. Take a breather and recoup, but don't forget there's still a fight ahead. This electrifying standout from Future's 2015 mixtape 56 Nights is a classic example, as it embodies the energy of a great night out while still addressing pressing social issues. Be like "March Madness" — sensational, yet still conscious-minded.
"We ballin' like the March Madness / All these cops shootin' a nigga, tragic"
RMR, Young Thug: "RASCAL"
(Warner, 2020) — Sure, RMR's breakout single is a viral country-rap effort that reimagines Rascal Flatt's "Bless the Broken Road," but it also spends nearly a third of its runtime dissing cops. In light of the recent tragedies and subsequent protests that have broken out since the original release of "RASCAL," Young Thug hopped on an updated version of the record and used the opportunity to transform a silly viral hit into a serious critique of America's police. Maybe it's the track's dramatic piano-laden production, but singing "Fuck them boys in blue" has never felt so cathartic.
"They even try to break us down and point guns with our hands up / It's fuck 12, man, they been losin' they manners / Fuck around and tie up a blue and red bandana"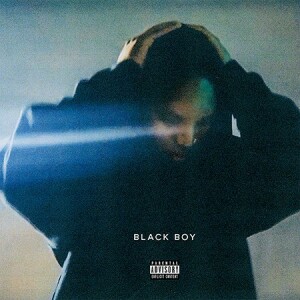 LaDonnis, ER: "Black Boy"
(Free Love LLC, 2020) This song — although predominantly focused on the Black male experience — is a testament to the trying yet beautiful lives of Black people. In a tweet from November 2017, Atlanta comedian and Wild 'N Out star Karlous Miller summed it up best, saying, "I love being black. This shit is dangerous as fuck but it's kinda fun." LaDonnis's new release amplifies those 69 characters into a two-and-a-half-minute ode to that duality, touching on the pain that comes with the territory but mostly celebrating Blackness in general. It's an aggressive approach to self-love, which will always be much-needed while facing injustice.
"Black boy got it/ Every single Black girl poppin' / This for all the Black folks watchin'"
Run the Jewels, Gangsta Boo: "walking in the snow"
(Jewel Runners, 2020) When Run the Jewels (Killer Mike and El-P) decided to end the RTJ4 album rollout early and release the album for free, they delivered on their mission to share some raw music to help listeners make sense of everything that's happening. On its cutting track, "walking in the snow," Killer Mike's chilling verse is an obvious standout, but El-P's verse is just as challenging and dissection-worthy. One of the main concerns present in "walking in the snow" is the public's apathy in regard to police brutality, so whether it frightens you or infuriates you, prepare to be emotionally charged.
"And every day on the evening news, they feed you fear for free / And you so numb, you watch the cops choke out a man like me / Until my voice goes from a shriek to whisper , 'I can't breathe'"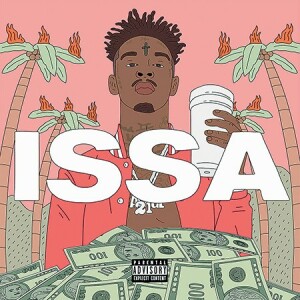 21 Savage: "Nothin New"
(Slaughter Gang, 2017) One of 21 Savage's early forays into conscious rap, "Nothin New" speaks to the apathy that Killer Mike warns about on "walking in the snow." Due to the lack of effective police reform across the country, unnecessarily forceful attacks by police officers continue to disproportionately kill Black people, and the hashtags start to blur. Despite the public's desensitization to these tragedies — prior to George Floyd's death, that is — 21 is fed up on "Nothin New." His terse delivery while breaking down America's history of racism and oppression makes for a concise critique. He's right — we should all be fed up.
"Police gunned his brother down, this shit too hard to handle / Loadin' up his chopper, he gon' show 'em Black lives matter"
Nasty C, T.I.: "They Don't"
(UMG, 2020) Teaming up with South African rapper Nasty C, T.I. approaches the reactionary protesting that's taking place in Atlanta and across the country. Instead of applauding the peaceful protesting and belittling the riots, he directs his criticism to what caused these reactions in the first place. Referring to the Minneapolis 3rd Police Precinct, T.I. deems 2020 to be "the year of the burn," and perhaps he's right because eight days after the release of "They Don't," the Wendy's on University Avenue went up in flames following the murder of Rayshard Brooks.
"But even still, if I'ma be real with you, no fuckin' joke / Best thing I seen, that police station goin' up in smoke / Hmm, felt like vindication for so many folks / Breonna Taylor, Sandra Bland, and so many more"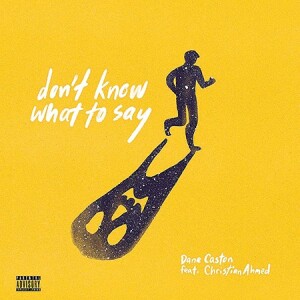 Dane Caston, Christian Ahmed: "Don't Know What to Say"
(Self-released, 2020) The journey for social justice has not been easy. Absorbing the news of Black people and leaders dying at the hands of injustice is extremely difficult right now. Learning of Oluwatoyin Salau's heinous end in June — after she had been such a vibrant leader in the Black Lives Matter movement in Tallahassee, Florida — is especially heartbreaking. Unfortunately, though there will probably be more mourning during this movement, it's integral for us to heal along the way. Dane Caston, a local artist and co-founder of World Peace Connection, released "Don't Know What to Say" after the murder of Ahmaud Arbery, yet the heartfelt tune continues to apply, tragedy after tragedy.
"All we really need is some healing / Black skin's not made for killing / Tryna see tomorrow Lord willin' / I don't know what to say"
Jaye Newton: "No More Parties in Atlanta"
(8oAPE Music, 2019) Local rapper and leader Jaye Newton hid away a somber gem in the back half of "No More Parties in Atlanta," a standout cut from his 2019 album, Just Pray for Me. Thus, carefree lines like "Wipe me down, Boosie fade" transition into more poignant ones like "Death is all I see / Please, no more funerals." Newton continues by relinquishing the pain and fear that the police throughout America have instilled in him and countless other Black lives. It's a melancholy, yet therapeutic passage that highlights the importance of addressing one's mental health throughout all of this.
"I'm scared of headlights at night in my rear view / Scared of police, flashing lights that are blue / Cause they're killing, stealing our lives"
Raury: "Take Back the Power"
(THE WOODS, 2020) Ruary's latest release is a war cry and a declaration: Enough is enough. Direct statements about the police and systemic racism in America aren't mouthed throughout "Take Back the Power"'s four-minute run, but the song makes it clear that it is about putting power in the people's hands. Lines such as "No I cannot relate / This place was never great" and "Know what you took from me / Know what you stole from me" capture the anger that situations like President Trump's racist looting tweets or Rayshard Brook's killing ignite, and the repetitive refrain channels that anger into an invigorating call to action.
"Now is the time / There will never be later / You hear the whisper / You are the savior."
-CL-