ON TAP: Trick-or-treat is not just for kids
Many local breweries are offering Halloween festivities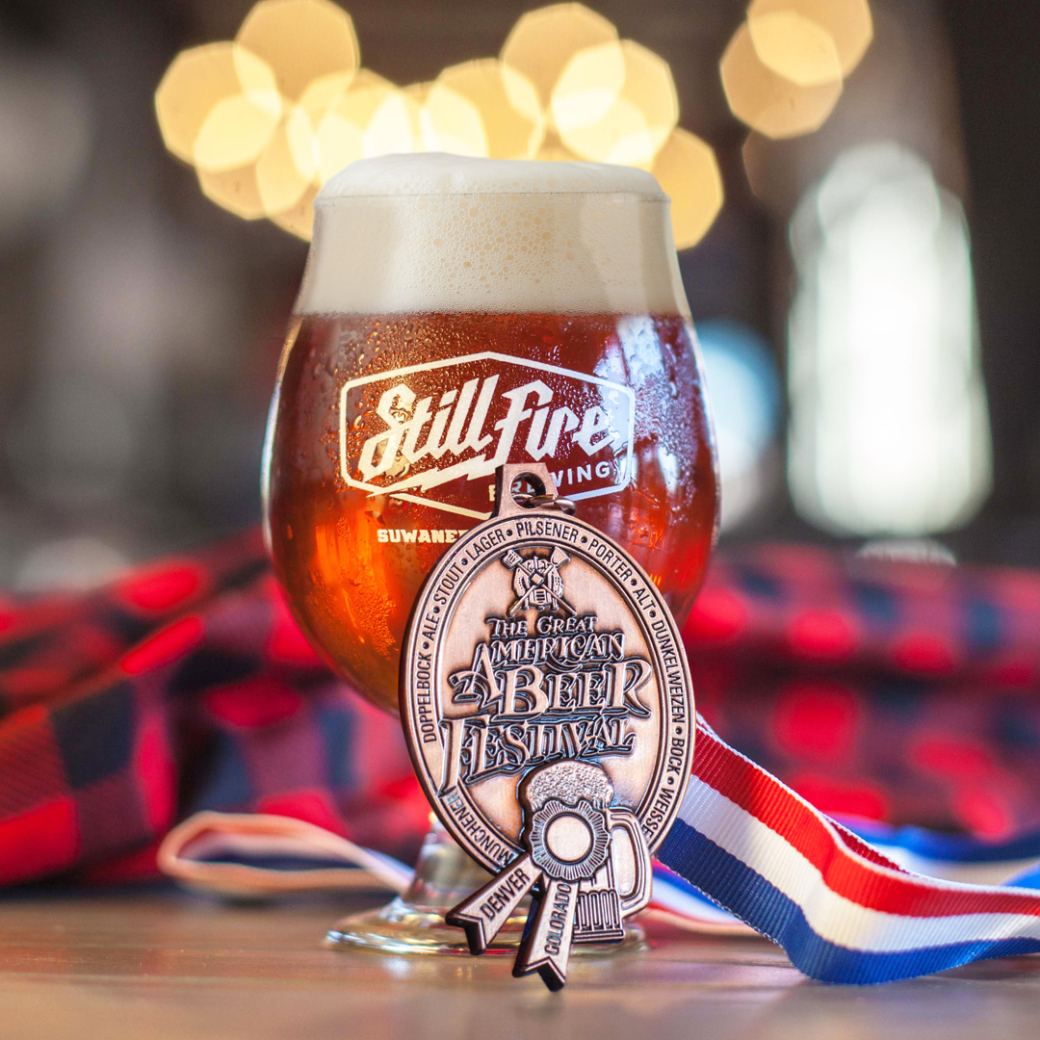 KILT CHAMBERLAIN SCOTCH ALE: A complex grain bill that results in a delicious mix of caramel, dark fruit, nuts, chocolate, and a wee bit of peat smoke. In other words, a winner!
Marietta's Red Hare Brewing and Glover Park Brewery are teaming up to support the annual Root House Beer Festival on November 13. Each year, the festival works with local breweries to create a collection of beers crafted with hops, fruit and herbs harvested from the historic gardens at the William Root House in Marietta. Check out our Red Hare and Glover Park podcasts!
The Boos and Brews Halloween Festival takes place this year at Atlantic Station on Saturday, Oct. 30, from 1-5 p.m. Tickets include entry, entertainment, souvenir cup and alcohol samples. Details and tickets available here.
Roswell's From the Earth Brewing's Back Porch Concert Series continues with a show celebrating the life of Hammond B-3 giant Ike Stubblefield Friday, Oct. 22, and Sonny Emory featuring the music of Earth, Wind and Fire on Saturday, Oct. 23. Music starts at 8 p.m. and advance tickets are on sale at freshtix.com
Red's Beer Garden is featuring "beer and candy" pairings October 19-31. Enjoy selected beers and receive a free bag of candy. They'll also be celebrating Halloween on Monday October 29 with a tap takeover, pumpkin carvings and a spooky movie on the lawn at 8 p.m. Also, if you wear a costume and stop by on Halloween, they'll pour you a free draft lager!
StillFire Brewing in Suwanee brings home yet another medal, this time a Bronze from the Great American Beer Festival for their Kilt Chamberlain Scotch Ale, a 9.5% ABV brew that features a mix of caramel, dark fruit, nuts, chocolate and a tiny bit of peat smoke. Check out our StillFire podcast!
Avondale's Wild Heaven Beer is releasing a new collaboration, this time with The Cork Bros. It's called DoppelDiggity Doppelbock and it is made with a traditional Ghanaian street food called 'Kelewele' which are fried super-ripe plantains, and features flavors of cloves, ginger, and African spices. It will be available as a taproom-only beer at both the Avondale and West End locations and a barrel-aged release will take place sometime next year. Check out our Wild Heaven podcast!
Mark your calendar for October 21 for the last Alive in Roswell of the Season, brought to you by Gate City Brewing in Roswell. There will be live music from Of Good Nature, and you can try the latest new seasonal beers.
Alpharetta's Butcher & Brew in the Halcyon complex will have their first annual Fall Festival of Beers on Saturday, October 23 from 1-5 p.m. outside with tastings from over 20 craft beer companies. Ticket holders will also receive ten percent off of any standard menu item and there will be music from INXS and U2 tribute bands. Tickets available here.
Horned Owl Brewing in Kennesaw features their October Paint & Sip on Tuesday, Oct. 19, at 6:30 p.m. Pre-register and your first drink and all supplies are covered with the price!
Head to Marietta's Ironmonger Brewing on November 13 for their Glow Throw Anniversary Party and get your axe throwing on! Pre-register here, then email your info to them to reserve a glow lane! Check out our Ironmonger podcast!
Head up to Lawrenceville's Ironshield Brewing Saturday, Nov. 20, for their Chili Cook-Off for Charity. Proceeds from ticket sales will benefit Beyond the Ribbon, an organization that advocates for support and resources beyond the diagnosis of cancer.  In addition to their beers and the chili, live music and an art show will also be presented! Check out our Ironshield podcast!
Monday Night Brewing's beloved Stranger Danger, an Imperial Milk Stout (aged in bourbon barrels and conditioned with a mountain of peanut butter cups) that was voted Beer Connoisseur's #3 Best Overall Beer in the US in 2019 is back for a limited time. Get it at their West Midtown and West End locations — or in limited release across Georgia. Check out our Monday Night Brewing podcast! —CL—
---