ATL UNTRAPPED: Concerts in the ATL
Iconic members of Wu-Tang Clan and others to appear this month
Please check with the respective venues hosting events listed to ensure that they are, indeed, still occurring, and to get their latest updates on any health and safety precautions before purchasing a ticket, making a reservation, or heading out for the evening. All information subject to
Tue., Feb. 8
Cordae, Heaven at Masquerade — At the height of its run in 2018, the YBN collective — which consisted of YNB Nahmir, Cordae, and Almighty Jae — was slated to take over the Masquerade's largest venue, but recording schedule conflicts and internal rifts led to the concert being indefinitely postponed. Nearly four years later, Cordae is finally throwing a show in Heaven, but this time around, it will just be him and the music. Since his solo breakout year in 2019 with his debut album The Lost Boy, the former YBN rapper has built a reputation as a respected lyricist and an outspoken activist. At the 2020 GRAMMY©  Awards, Cordae was nominated for two Grammys — Best Rap Album and Best Rap Song — and although he left the ceremony without a gramophone trophy, Cordae became the people's champion months later after being arrested during a peaceful Breonna Taylor protest in Louisville, Kentucky. Add in a highly publicized relationship with world-renowned professional tennis player Naomi Osaka and it's easy to understand Cordae's newfound celebrity, yet with the release of his sophomore album From a Birds Eye View last month, all attention is currently on his new music.
$30. 7:00 p.m. Masquerade, 50 Lower Alabama Street #110, Atlanta, GA 30303. masqueradeatlanta.com The Masquerade
Thu., Feb. 10
Raekwon, Ghostface Killah & GZA, The Tabernacle — Whenever music legends go on tour, it's our responsibility to muster up however much cash is necessary to see them in person — especially when they are original members of the iconic Wu-Tang Clan. This month, Raekwon, Ghostface Killah, and GZA are bringing all of their classic songs to the Tabernacle for the 3 Chambers Tour, and although their respective landmark albums Only Built 4 Cuban Linx…, Ironman, and Liquid Swords all celebrated their 25-year-anniversaries in either 2020 or 2021, there's no better way to honor those classic albums by seeing the emcees behind them live.
$37-$55+. 8:00 p.m. The Tabernacle, 152 Luckie St NW, Atlanta, GA 30303. abernacleatl.com @tabernacleatl
Sun., Feb. 13
Fireboy DML, Buckhead Theatre — Wizkid and Tems' "Essence" may have been one of the most infectious songs of 2021, but they were far from the only breakout singers from Nigeria last year. Rising artist Fireboy DML — who is known for his globally successful debut album Laughter, Tears and Goosebumps— similarly saw an increase in stardom after dropping his sophomore album Apollo near the end of 2020. The next several months found Fireboy DML in a position to work with artists such as Jackboy, D Smoke, Nigerian-American singer (and Power alum) Rotimi, and even Ed Sheeran. Now the international superstar is bringing his talents to the Buckhead Theatre for what's sure to be a soulful and rhythmic prelude to Valentine's Day.
$36-$101+. 8:00 p.m. Buckhead Theatre, 3110 Roswell Rd NE, Atlanta, GA 30305. thebuckheadtheatreatl.com @buckheadtheatre
Mon., Feb. 14
Flo Milli, Kali & Dess Dior, Buckhead Theatre — As evidenced by the record-breaking number of women featured on last summer's XXL freshman cover, the popularity of female rap is at an all-time high, and this month, Flo Milli — one of 2021 XXL freshmen — is teaming up with Kali and Dess Dior for the three-date Girls Just Wanna Have Fun tour. After knocking out two shows in Texas, the trio of femcees will conclude their short run with a Valentine's Day show at the Buckhead Theatre. If you aren't yet familiar with Flo Milli, Kali, and Dess Dior, their Atlanta show is your chance to see why they are three of the most promising female voices in Southern Hip-Hop.
$40-$45+. 8:00 p.m. Buckhead Theatre, 3110 Roswell Rd NE, Atlanta, GA 30305. thebuckheadtheatreatl.com @buckheadtheatre
Fri., Feb. 18-Sat., Feb. 19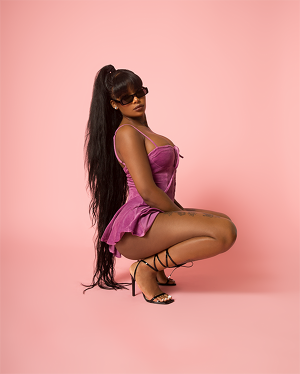 Summer Walker, Coca-Cola Roxy — Approximately two years after the release of her lauded debut album Over It, Summer Walker returned with another big hit in the form of Still Over It — a critically acclaimed sophomore record that explored topics such as heartbreak, infidelity, and motherhood. The overwhelmingly positive reception to the LVRN artist's latest release has easily translated to ticket sales, too. The original one-night-only show she had at the Coca-Cola Roxy on February 18 sold out so quickly that a second night was added on the 19th. Considering that she is an artist who typically shies away from touring and performing due to her social anxiety, the upcoming shows at The Battery are two rare opportunities for anyone who hasn't yet heard Summer Walk sing live.
$49-$635+. 8:00 p.m. Coca-Cola Roxy, 800 Battery Ave SE #500, Atlanta, GA 30339. cocacolaroxy.com @cocacolaroxy
Sun., Feb. 20
New Edition, Charlie Wilson & Jodeci, State Farm Arena — Since its inception towards the end of the last decade, The Millennium Tour has been packing out arenas across the nation with hardcore fans of 2000s R&B and Hip-Hop, but this month, one tour is hoping to out-do The Millennium by taking R&B fans even farther back in time — The Culture Tour. Featuring performances from New Edition, Charlie Wilson, and Jodeci, the 30-city tour is an 80s and 90s R&B lover's dream, and just days after kicking off in Columbus, The Culture Tour will return to Georgia for a highly anticipated show at State Farm Arena.
$73-$173+. 7:00 p.m. State Farm Arena, 1 State Farm Dr, Atlanta, GA 30303. statefarmarena.com @statefarmarena
Tue., Feb. 22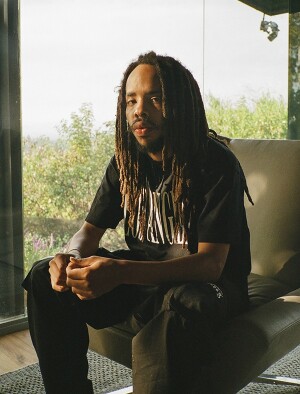 Action Bronson, Earl Sweatshirt, Boldly James & The Alchemist, The Tabernacle — Save for a few deep cuts from Domo Genesis and The Alchemist during the early 2010s,Action Bronson and Earl Sweatshirt don't have a lot of music together, but that isn't stopping the peculiar duo from hitting the road for a 15-date tour across North America. Titled the ÑBA Leather Tour, Action Bronson and Earl Sweatshirt's latest trek arrives a year and a half after the former's eclectic 2020 album Only For Dolphins and just months after the release of the latter's pithy new record SICK!. Boldly James and The Alchemist — who is one of the go-to producers for all three of the aforementioned artists — will also be joining Earl and Bronsolino on the ÑBA Leather Tour is The Alchemist, so if you're a fan of underground, avant-garde, and lo-fi rap, check them out when they hit the Tabernacle later this month.
$37-$50+. 8:00 p.m. The Tabernacle, 152 Luckie St NW, Atlanta, GA 30303. abernacleatl.com @tabernacleatl
Thu., Feb. 24
Aminé, The Tabernacle — Like every other major label artist who released music in 2020, Aminé was unable to tour in support of his last album — the amazingly succinct Limbo — but that hasn't stopped him from embarking on both a North American tour with over 30 dates and a 17-date European tour in 2022. Billed as "The Best Tour Ever Tour," the Portland, Oregon-born artist's upcoming trek has a big name to live up to, but if the experimental approach to his recent TWOPOINTFIVE EP is any indicator, Aminé's Atlanta show on February 24 should be one of the most vibrant and imaginative concerts this month.
$32-$55+. 8:00 p.m. The Tabernacle, 152 Luckie St NW, Atlanta, GA 30303. tabernacleatl.com @tabernacleatl
Thu., March 3
Wale, The Eastern — Wale was originally scheduled to hit the city on MLK Day, but in response to the surge in COVID-19 cases at the top of the year, his Under a Blue Moon Tour was pushed back a couple of weeks. While many of his North American tour dates were only delayed by a handful of days, the Atlanta stop was rescheduled well over a month later on March 3, but that just gives listeners more time to get familiar with Wale's seventh studio album, Folarin II. Released last fall, the DMV-bred rapper's album is a confident and skillful effort that features guest appearances from artists such as J. Cole, Rick Ross, Maxo Kream, Chris Brown, Jamie Foxx, and Ant Clemons, among many others. The Maybach Music Group (MMG) artist is known for putting on a great show, so get ready to see Wale bring Folarin II to life when he hits the Eastern next month.
$27.50-$79.50. 9:00 p.m. The Eastern, 777 Memorial Dr SE Building C, Atlanta, GA 30316. easternatl.com @easternatl
—CL—