BLUES & BEYOND: New music from Brandon Reeves, old classics from The Georgia Satellites
One career takes off while another is recapped
"The only thing Brandon Reeves has ever aspired to be is a working musician…."
That quote is taken from the blues based singer/songwriter's bio and it's exactly what any music listener wants in an artist; someone whose passion for the music overrides anything else. Reeves has been plying his trade, generally as a solo act (he also plays bass and harmonica), since 2009, releasing four albums of originals, and an EP of folk blues covers. His combination of folk, blues and country, with just a twinge of pop, generates a sound that's tied to those genres' deeper roots while creating fresh songs that feel contemporary.
His latest, released in January, presciently titled There's No Going Back, finds Reeves at his most inspired. The album fills out the sound with drums and bass, weaving together the musical fields he works in with the proficiency of a craftsman who has found his niche and is comfortable in it. From the lighter touch and the sweet childlike words of "A Friend is a Beautiful Thing," to the slow, melancholy country/blues based "As the Last Teardrop Falls," Reeves' melodies and honeyed vocals connect with honesty, warmth and a genuine love for music.
He's headed to the International Blues Challenge in May (it was delayed a year due to the pandemic), but you can wish him well and throw some gas money into the tip jar in April at a variety of Atlanta area locations including Blind Willie's. All that info and more is available on his web site at https://www.brandonreevesmusic.com/home and his Facebook page.
Open all night


In the mid-80s The Georgia Satellites were the hottest thing out of Atlanta. The Dan Baird/Rick Richards frontmen duo led the rugged, garage styled blues rocking quartet to an unlikely charting hit with "Keep Your Hands to Yourself" in 1986. By 1990 Baird had left the group, making music on his own and in a variety of outfits. Richards later regrouped The Georgia Satellites and continues to tour using the band name. Unfortunately, there was never an album that fully captured the foursome cranking out their tough, raw, roots rocking on stage. Until now.
Just out from the Cleveland International label is a double CD, appropriately titled Lightnin' In A Bottle, that finds the Satellites smoking the stage for a single 1988 show supporting their second album. It was originally mixed for a live radio broadcast so the audio is clean and well balanced as they charge through 80 spine-tingling minutes that will make anyone who never saw them sweat through a club show an instant believer. Why it has taken so long to appear isn't clear, but this better-late-than-never high wire set is an important addition to the three studio albums in the Satellites' catalog and a must for anyone interested in Atlanta's music history.
Get some Spring in your step with these Blues & Beyond shows
Fri., April 1

Lil Ed & the Blues Imperials, Blind Willie's — No April foolin' here. It's Blind Willie's 36th anniversary and who better to celebrate with than Chicago's gutsy slide guitar master Lil' Ed and his band. They have been frequent visitors to the joint, so this return by the notoriously rugged house rocking outfit is a perfect way to pay tribute to one of Atlanta's most iconic, and longest lasting, clubs.
$15. 9:00 p.m. Blind Willie's, 828 N. Highland Ave., Atlanta, 30306. www.blindwilliesblues.com 404-873-2583
Sun., April 3

The Band of Heathens/Texas Gentlemen, Terminal West — It's all Texas all the time tonight as these two Lone Star-bred bands deliver their honest, frills-free mix of blues, rock, country, folk, soul and Americana. The Heathens have weathered a variety of personnel changes but keep their music based in the dusky Texas tradition. The Gentlemen are also eclectic, cranking out garage rock and instrumental soul with chops and plucky flair, adding a bit of a wild streak to their diverse sound.
$25. 8:00 p.m. Terminal West, 887 West Marietta St. NW C, Atlanta, 30318. terminalwestatl.com
Mon., April 4

Nick Waterhouse, City Winery — Read reviews about any of West Coast guitarist/vocalist/songwriter Waterhouse's five albums and you'll inevitably see the word "retro." He's steeped in the blues, jazz and even doo-wop of the '50s and '60s, and like James Hunter, whose style is similar, he writes terrific originals steeped in that sound. He will likely feature tracks from 2021's Promenade Blue one of his finest releases.
$30. 8:00 p.m. City Winery, 650 North Ave. NE., Atlanta, 30308. citywinery.com/Atlanta
Tues., April 5
Daryl Hall, Todd Rundgren, Symphony Hall — It's a match made in soulful pop heaven. Hall and Rundgren are two veteran musicians that are both headliners in their own right. They're childhood friends from their Philadelphia hometown, and have worked, although not toured, together intermittently over the past five decades. Hall is promoting a new compilation of his solo, that is, non Hall and Oates work, and Rundgren can pick and choose his set list from dozens of albums. They will likely join together for a few tunes too, a tasty proposition that should bring out the best in this inspired pairing.
$79-129. 7:30 p.m. Symphony Hall, 1280 Peachtree St. NE, Atlanta, 30309 aso.org 404-733-5000
Wed., April 6

Joan Osborne, City Winery — Soulful pop singer Osborne hasn't had many hits in the last few decades, but she has kept busy; first by joining the Grateful Dead for a short while, then fronting the harder blues rocking Trigger Hippie outfit. Her later releases haven't fared particularly well, but all display her tough/tender pipes, gutsy approach and breezy/bluesy style. And, she always brings it live. With a new album out, there is an even larger catalog of songs for her to choose from.
$40-55. 8:00 p.m. City Winery, 650 North Ave. NE., Atlanta, 30308. citywinery.com/Atlanta
Thurs., April 7

The Zombies, Center Stage — It's named the "Life is a Merry-Go-Round" tour which is appropriate — The Zombies have ridden one since their mid-'60s formation. Led by keyboardist Rod Argent and breathy singer Colin Blunstone, few original British Invasion acts have had a second life quite as successful. New albums of originals, lots of tours, and plenty of positive press for their atmospheric pop makes them more than just survivors. They connect generations, bridging audiences ranging from grandparents to youngsters.
$40-170. 8:00 p.m. Center Stage, 1374 W. Peachtree St. NW, Atlanta, 30309. centerstage-atlanta.com
Sat., April 9

James McMurtry, Eddie Owen Presents; Red Clay Music Foundry — Americana singer/songwriter/poet McMurtry's 2021 release The Horses and the Hound, his first in seven years, was considered one the year's finest and a career high point for a guy who has had a handful of others now considered classics. His baritone talk/singing voice is as compelling as his songs, many about the struggles so many of us experience just getting by. He usually plays larger venues, so this is a unique opportunity to experience his music and stories in an intimate setting. Unfortunately both shows are sold out.
$28 (sold out). 4:00 p.m. and 8:00 p.m. Eddie Owen Presents:Red Clay Music Foundry, 311 Main St., Duluth, GA. 30096. www.eddieowenpresents.com 678-892-6373.
Sun., April 10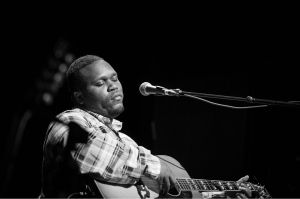 Restoration of Blind Willie McTell Mosaic Fundraiser, Blind Willie's — Young GA folk bluesmen Jontavious Willis and journeyman Mudcat join for a performance to raise funds to repair McTell's mosaic on the grounds of the Little 5 Points Center for Arts and Community. It's a logical bill since not only are both musicians strongly influenced by McTell's rural acoustic blues, but theBlind Willie's location seals the deal. It's sure to be a unique and moving performance, especially if both artists share the stage for a while, which is likely.
$12. 5:00 p.m. Blind Willie's, 828 N. Highland Ave., Atlanta, 30306. www.blindwilliesblues.com 404-873-2583

Atlanta Blues Society Monthly Meeting, Cajun Blues-Seafood Restaurant — Whether you're new to the blues or just want to get your mojo working, The Atlanta Blues Society's monthly get-togethers are a joyous way to join other fans of the genre, hear a local live act play the music, win raffle prizes (the proceeds go to local blues musicians who have fallen on hard times) and maybe even participate in the jam session that closes each meeting. The atmosphere is welcoming and friendly, and the music is real and raw.
Free. 3:00 p.m. Cajun Blues-Seafood Restaurant, 2197 Savoy Dr.,Chamblee, GA. 30341.www.atlantabluessociety.org.
Tues., April 12
Brett Newski, Smith's Olde Bar— Milwaukee's self-described "90's kid" Newski is a Renaissance man of sorts. Singer/songwriter, cartoonist, podcaster and author (of a new book on depression and anxiety), Newski's alt-folk/rock is not far from that of the Violent Femmes (who are fans), although more humorous and with a Midwestern Petty-ish twang. The title of a recent tune "I'd Go Under the Weather to Get You Over the Moon" gives a good indication of his wry wit and savvy self-deprecation.
$15-18. 8:00 p.m. Smith's Olde Bar, 1578 Piedmont Ave. NE, Atlanta, 30324. www.sobatl.com 404-875-1522
Jimmie Vaughan, Variety Playhouse — The Fabulous Thunderbirds' co-founding guitarist has been a solo artist, releasing albums sporadically since 1994, but has played professionally since he was 17. Texas blues doesn't get more authentic than hearing Vaughan charge into a soulful Lone Star shuffle with restrained taste and class, ripping into staccato riffs with the nonchalance of the journeyman he is. Fans with deep pockets can also pick up a new, extravagant five disc box set with a 240 page book, recently released to celebrate his 70th birthday.
$29-59. 8:00 p.m. Variety Playhouse, 1099 Euclid Ave NE, Atlanta, 30307. variety-playhouse.com.404-524-7354
Sat., April 13

Cat Power, Variety Playhouse — Georgia born and bred Chan Marshall is considered by many to be a local gal made good, especially since she spent significant time in Atlanta's Cabbagetown neighborhood. Her shows here are still considered a homecoming of sorts. She tours supporting a new set of eclectic cover songs, the third such collection she has released over the decades. It finds her reinterpreting, sometimes radically, the music of such disparate acts as punk-pop legends The Replacements, the Pogues' Shane McGowan, country crooner Kitty Wells and a dark, woozy take on Nico's version of Jackson Browne's "These Days."
$20-79. 8:00 p.m. Variety Playhouse, 1099 Euclid Ave NE, Atlanta, 30307. 404-524-7354. variety-playhouse.com
Thurs., April 14

Radney Foster, Eddie's Attic — It has been five years since Foster's last release, but between his decades of solo work starting in 1992 and earlier albums with Bill Lloyd, he has plenty of choice folk/country material to choose from. His low-key, expressive voice and beautifully written, often reflective, songs are the definition of Americana. He has been doing this long enough to know how to deliver a solid show with engaging tunes and a personality to match.
$40. 7:30 p.m. Eddie's Attic, 515-B N. McDonough St., Decatur, 30030. eddiesattic.com
Sat., April 16
ATL Blues Festival, Cobb Energy Performing Arts Center — The promotional ad for this event, now in its 16th year, says it presents "a blues honor roll of performers and legends alike…" which seems a little embellished considering that most blues fans have likely never heard of many of the scheduled acts like Tucka, Pokey Bear, Ronnie Bell, Chick Rodgers and others. Regardless, this style of blues exudes good time, often sexually suggestive, party music. It's affectionately referred to as old-school "chitlin circuit soul" or "juke joint" music, a reference to the clubs these acts typically frequent when they're not on a larger bill at a classy arena like this. Shout out to Theodis Ealey though, a true legend and a featured performer for a show that should be a rollicking good time.
$49-125. 7:00 p.m. Cobb Energy Performing Arts Center, 2800 Cobb Galleria Pkwy., 30339. www.cobbenergycentre.com/.770-916-2800





Michelle Malone, 37 Main Avondale Estates If an out of towner wanted a dose of Atlanta roots music, they should head straight to any Michelle Malone show. For the local roots music journeywoman's new album 1972, she tamps down her approach for a less rocking and more West Coast introspective pop style than in the past. Still, the songs will likely be roughed up in concert and of course she will dip into her substantial catalog of red clay burners to raise the temperature substantially.
$10-99. 9:00 p.m. 37 Main Avondale Estates, 106 N. Avondale Rd., Avondale Estates, GA. 30002. www.avondale.37main.com 678-377-5586
Mon., April 18

Jake Shimabukuro, City Winery — There just aren't that many ukulele experts touring out there, but even if there were, Shimabukuro would be one of the best and surely the most eclectic. That's proven on his latest guest star studded album that finds him pairing up with names as diverse in age and style as Warren Haynes, Ziggy Marley, Billy Strings, Bette Midler and Willie Nelson as he winds through easy listening jazz, pop, folk, country, reggae and sure, even a little blues.
$30-45. 8:00 p.m. City Winery, 650 North Ave. NE., Atlanta, 30308. citywinery.com/Atlanta 404-winery-1
Tues., April 19

Tom Russell, Eddie's Attic — Folk music is filled with a litany of traveling "ramblin' man" (and woman) musicians, but one of the most storied is Tom Russell. He turned professional in the 70's but his first solo release was in 1984 and he hasn't stopped since. His wildly varied catalog includes concept albums, tribute discs and work with nearly every other troubadour of his genre, from Dave Alvin to Johnny Cash. At 75 he's gotta be slowing down soon, so don't miss this chance to see a well-traveled master at work.
$40. 7:30 p.m. Eddie's Attic, 515-B N. McDonough St., Decatur, 30030. eddiesattic.com
Fri., April 22

The Artisanals, The EARL — This Charleston based Americana folk rocking quartet have two under the radar but wonderfully melodic albums to their name. Zia the most recent, hits the sweet spot of a country hybrid that feels genuine and organic. Imagine a combination of the Jayhawks and Chris Isaak and you're close to the shimmering rootsy rocking these guys deliver with verve, finesse and a knack for melody that makes their flowing songs register on the first spin.
$15. 8:00 p.m. The EARL, 488 Flat Shoals Ave.NE, Atlanta, 30316. www.badearl.com 404-522-3950.
Sat., April 23

Amplify Decatur Music Festival, Decatur Square — Ben Harper, Old Crow Medicine Show, Son Volt, The War and Treaty, S.G. Goodman, and the Mike Killeen Band provide the earthy atmosphere for this annual fest, a world class lineup that would be worth the admission at twice the price. Harper, Old Crow and Son Volt are established performers that encompass soul, funk, bluegrass and whatever is passing for Americana these days. Throw in the gospel-styled testifying of The War and Treaty, along with newcomer S.G. Goodman's dusky country soul hybrid and this might just be the roots lineup of the year.
$75-275. 2:00 p.m.-11 p.m. Decatur Square, Church St. and E. Ponce DeLeon Ave., Decatur, 30030. www.amplifydecatur.org.
Ten Ton Flood w/Jeff Mosier, Smith's Olde Bar — Those who remember the jammy approach of Atlanta band the Grapes from the 90s will want to explore the debut of Ten Ton Flood. A few Grapes veterans join with others for a set of new music that slots into Americana with introspective lyrics and flowing piano and guitar based melodies, more thoughtful and less Dead-like than the Grapes. Quality stuff and definitely worth a shot from gifted songwriters still at it.
$15-20. 9:00 p.m. Smith's Olde Bar, 1578 Piedmont Ave. NE, Atlanta, 30324. www.sobatl.com 404-875-1522
Tues., April 26

Aida Victoria, Smith's Olde Bar — Never bet against any artist produced by T-Bone Burnett. He helmed singer/songwriter Victoria's 2021 release A Southern Gothic, a title that perfectly describes her dark, often mysterious blend of atmospheric country, blues and ominous rock. It's a heady mix, especially when combined with Victoria's alternating airy and compelling vocals that found the album gracing some Top 10 lists of the last year. Don't miss her on the way to the stardom she clearly deserves.
$18-20. 8:00 p.m. Smith's Olde Bar, 1578 Piedmont Ave. NE, Atlanta, 30324. www.sobatl.com. 404-875-1522
The California Honeydrops, Variety Playhouse — This horn enhanced West Coast outfit leans towards upbeat New Orleans music as they mix jazz, blues and soul into a compelling concoction that has rightly attracted an enthusiastic cult audience over the years. Their shows are one big soulful party where the audience is as much a part of the performance as the band. Leave your troubles behind for a few hours and dance the blues away with the Honeydrops' frisky, intoxicating music.
$20-25. 8:00 p.m. Variety Playhouse, 1099 Euclid Ave NE, Atlanta, 30307. 404-524-7354. variety-playhouse.com
Fri., April 29

Brandon "Taz" Niederauer, Terminal West — This late evening, post-Shaky Knees gig showcases the talents of the youngest blues professionals on the scene. Guitarist "Taz," at just 18, has played with some of the best already including many in the Allman Brothers Band/Tedeschi-Trucks circle of musicians. He was one of Bruce Hampton's final disciples which is all the credibility he needs around these parts. Oddly, he has yet to release an album under his own name, but that hasn't stopped him from filling medium sized venues like this on word-of-mouth alone.
$20-24. 11:45 p.m. Terminal West, 887 West Marietta St. NW C, Atlanta, 30318. terminalwestatl.com 404-876-5566
Sun., May 1

Van Morrison, Ameris Bank Amphitheatre— Leaving pandemic politics aside, Morrison has attained living legend status as one of the grumpiest, grouchiest but most talented singer/songwriters in the music world for the past 5 plus decades. Soul, traditional Irish music, jazz, new age, country, spiritually based compositions and a whole lot of blues are the hallmarks of Morrison's bulging and ever expanding catalog. His concerts can be wildly unpredictable, but when he's on and in a rare good mood, there are few that can match his distinctive voice and timeless songs.
$72-652. 7:00 p.m. Ameris Bank Amphitheatre, 2200 Encore Parkway, Alpharetta, GA. 30009. www.encoreparkamphitheatre.com 404-733-5010
Thurs., May 5

Built to Spill, Variety Playhouse — Since 1983, Boise, Idaho's Doug Martsh has been cranking out a series of ever more edgy blues and darkly rocking albums featuring his twisty, terse guitar style backed by throbbing bass and drums. Frequent comparisons to Dinosaur Jr. and Crazy Horse don't quite capture the threesome's prog/blues/rock adequately, but no other band sounds like them. A recent tribute album to the subversive outsider folkie Daniel Johnston, who they also backed on tour, shows just how idiosyncratic Built to Spill gets.
$29.50-55. 8:00 p.m. Variety Playhouse, 1099 Euclid Ave NE, Atlanta, 30307. 404-524-7354. variety-playhouse.com —CL—
Please send upcoming blues events to consider for CL's Blues & Beyond concert calendar to hal.horowitz at creativeloafing.com.
---