CREATIVE ARTS: An artist's duty is to reflect the times
Paintings, sculptures, and photography to observe in the month of June.
The past few years have been extremely trying for people of color in America. It's not that things have gotten worse, but with the advancement of technology, the countless transgressions of injustice and inequality are being more widely exposed. Social media allows news of racism and bigotry to be transmitted to millions of people in an instant. Smart phones with high-res cameras are able to shine a disheartening light on just what some people feel a Black life is worth nowadays.
Another thing that has remained consistent throughout the Black diaspora's time on these shores is how creatives have turned a mirror towards everyone — for better or worse. From the early days of griots to mid-century bluesmen, to contemporary times, whether it be a comedian discussing political corruption in a refreshing funny way, a musician telling the story of an unfairly incarcerated young man, or a painter's portrayal of Ruby Bridges' first day at school, artists are able to put "the medicine in the candy," and make us think, and sometimes reevaluate the character of ourselves and the people around us.
The late, great Nina Simone once said: "An artist's duty as far as I'm concerned is to reflect the times. I think that is true of painters, sculptors, poets, musicians. As far as I'm concerned, it's their choice. But I choose to reflect the times and situations in which I find myself. That to me is my duty. And at this crucial time in our lives when everything is so desperate, when every day is a matter of survival, I don't think you can help but be involved."
"Young people, black and white, know this, that is why they are so involved in politics," the singer/musician continued. "We will shape and mold this country, or it will not be shaped and molded at all anymore. So, I don't think you have a choice, how can you be an artist and not reflect the times? That to me is the definition of an artist."
In the aftermath of the May, 2020, murder of George Floyd, June has become a special month. Last year, Juneteenth — the date when slaves were declared free under the terms of the Emancipation Proclamation — was designated a national holiday. The landmark decision — and the first national holiday declared by the federal government since the establishment of Martin Luther King, Jr. Day in 1983 — was celebrated by thousands of people across the country in various ways, to commemorate not only emancipation, but Black culture as a whole. This year, one of the many ways you can observe the holiday is to support and acknowledge creatives, especially BIPOC, by exposing yourself to their works and allowing your senses to absorb what they are trying to convey.
This June there are dozens of new and existing art exhibitions to attend throughout the city of Atlanta. For Juneteenth in particular, however, galleries such as the High, Marcia Wood and Hammond House are showcasing the works of Black artists; specifically, those telling stories of racism and injustice. Deborah Dancy's Body of Evidence and Bob Thompson's This House is Mine are just two that you can check out if you want a deeper grasp of activism through art.
Through Sun., Oct. 16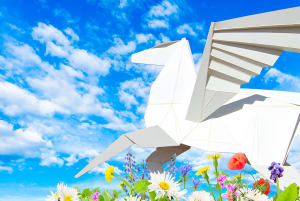 Origami in the Garden, Atlanta Botanical Garden — Running through Oct. 16, the exhibition focuses on origami and will feature 18 installations of almost 70 metal sculptures inspired by the Japanese art of paper folding. The Botanical Garden is the perfect site for an exhibit of this magnitude, with some of the pieces towering over 20 feet tall, and includeing huge sculptures of soaring birds, beautiful butterflies, and other forms of wildlife. The majority of Origami in the Garden features compositions for Jennifer and Kevin Box — the latter whom has vast experience in print and paper-making, along with graphic design – as well as having collaborated with other artists such as Beth Johnson, Robert J. Lang, and Michael G. LaFrosse. The exhibition's climax is the aptly titled "Master Peace," a 25-foot sculpture of cranes rising above the Howell Fountain. $23-$45. Sat., May 7-Sun., Oct. 16. 1345 Piedmont Avenue NE, Atlanta, 30339. 404-876-5859 www.atlantabg.org @atlbotanical
Through Sat., Jun. 18
Deborah Dancy: Body of Evidence, Marcia Wood Gallery — Much of Deborah Dancy's artwork tells both a beautiful and tragic story. Regarding this Body of Evidence exhibit in Buckhead: her abstract paintings have powerfully complex color palettes, her works on paper highlight the unfair perception of African Americans and how much of this country was built on racism. The exhibit combines all of Dancy's mediums (painting, sculpture, and photography) into one comprehensive showing. The last weekend of Body of Evidence follows the celebration of Juneteenth. It is definitely worth a visit. Free. Sat., Apr. 30-Sat., Jun. 18. 263 Walker Street SW, Atlanta, 30313. 404-827-0030 www.marciawoodgallery.com @marciawoodgallery
Through Sun., Aug. 7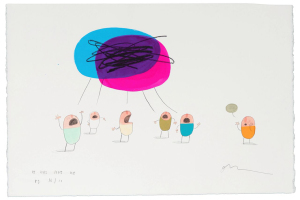 Oliver Jeffers: 15 Years of Picturing Books, High Museum of Art — This exhibition highlights nearly a hundred works of art by the award-winning Oliver Jeffers. Containing six sections, 15 Years of Picturing Books shows his creative process via original drawings, sketches, and illustrations from sixteen of his renowned picture books. With Jeffers' in-depth storytelling ability with art held in high regard, the galleries will include some reading areas where audiences can get a deeper understanding of his stories and character development. $16.50. Fri., Apr. 15-Sun., Aug. 7. 1280 Peachtree Street NE, Atlanta, 30309. 404-733-4400 www.high.org @highmusuemofart
Through Thurs., June 30
O'Keeffe: One Hundred Flowers, Illuminarium Atlanta — The Illuminarium company has been on a mission to enhance the typical art gallery experience. Responsible for exhibitions such as Wild and Space, this Atlanta-based art collective present O'Keeffe: One Hundred Flowers, honoring the floral pictures in Georgia O'Keeffe's book of the same name. The exhibit is a series of visual landscapes set to a soundtrack provided primarily by women singers and musicians. For the perfect date night option, O'Keeffe After Dark lets you enjoy the O'Keeffe's timeless pieces while having access to a full bar, food, and a live DJ to add a bit of excitement to the evening. $25+. Thurs., Apr. 28-Thurs., Jun. 30. 550 Somerset Terrace NE, Atlanta, 30306. 404-341-1000 www.illuminarium.com @illuminariumatl
Through Sun., Jun. 26
No Justice, No Peace: Protest Photography from 1967-2022, Hammonds House Museum — Hammonds House reintroduced itself to the public in April with this powerful new exhibit. Artists such as Jim Alexander, Dr. Doris A. Derby, Lashley John, Jena P. Jones, Bud Smith, shelia turner, Lynsey Weatherspoon, and Julie Yarbrough are the photographers featured in No Justice, No Peace: Protest Photography from 1967 – 2022. It focuses on emphasizing the struggle for justice, freedom, and equality that African Americans have endured in the United States, beginning during the defining years of the Civil Rights Movement. The exhibit also includes a virtual reality film series — In Protest: Grassroots Stories from the Front Lines — that will honor some of the lesser-known advocates of the Black Lives Matter movement of recent years. $5-$10. Fri., Apr. 29-Sun., Jun. 26. 503 Peeples Street, Atlanta, 30310. 404-612-0481 www.hammondshouse.org @hammondshouse
Fri., Jun. 17-Sun., Sept. 11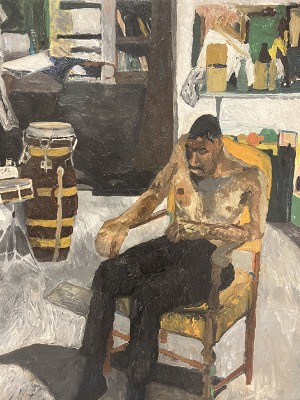 Bob Thompson: This House Is Mine, High Museum of Art — Bob Thompson only had an eight-year career, but he completed upwards of 1,000 works before dying in 1966. This upcoming exhibit at the High features some of the paintings, photography and others works on paper produced by Thompson. The young artist was inspired by baroque, renaissance and even the jazz-influenced Abstract Expressionist movement. This House Is Mine shows Thompson's beautiful usage of colorful silhouettes exploring themes along the lines of race and religion. $16.50. Fri., Jun. 17-Sun., Sept. 11. 1280 Peachtree Street NE, Atlanta, 30309. 404-733-4400 www.high.org @highmuseumofart
---