ABOUT TOWN: Distilleries, comedy, dinosaurs and plays
School's out, so parents and kids each get choices in July
Distilleries are catching up to demand in a market dominated lately by breweries. We take a glance at a couple of new ones this month, plus a high-profile comedian and some family-friendly things to do.
Now open

Distillery of Modern Art, Chamblee — A new distillery that combines booze and artistic endeavors is open for business in Chamblee. The venture is producing vodka, gin and whiskey and could soon add an amaro or herbal liqueur, we are told. The newly constructed 15,000-square building includes a modern art gallery featuring local artists, some of whom receive commissions to design the labels that adorn the distiller's bottles; Xie Caomi, Juliana Lupacchino and Josh Jalbert were the first three to get picked for the task.
DOMA is "an amalgamation of distillery, gallery, event space, covered patio, and cocktail lounge" and "an accessible meeting of both art and spirit," its promoters say. Kandinsky and Rothko each have parts of the locale named after them. Art works bedeck many walls, and a recent visit showed a standing female model on whose nude torso a couple of artists busily expressed themselves with paint brushes. Founder Seth Watson toldCreative Loafinghe was aiming for a confluence of his two favorite things: art and liquor. He added that the artists - and musicians who perform there - are all locally based. "This project took time to perfect. I want it to truly be seen as a creative space and a work of art (in) itself as well."
$15 for a guided tour and a "refreshing welcome cocktail." Thu., - Sat. 5 p.m. - 10:30 p.m. Sun. 12 noon - 6 p.m. Distillery of Modern Art, 2197 Irvindale Way, Chamblee 30341 (close to MARTA). 404-482-2663 distilleryofmodernart.com @distilleryofmodernart @DoMAatlanta
Sat. July 9
Yeah C'mon Launch Party, Legends Distillery, Cumming — Since its inception barely two years ago, this Forsyth County micro distiller has been racking up national awards (42 at last count) for its bourbon, whiskey, vodka, gin, and other forms of spiritus frumenti. Legends is throwing a bash on July 9 in celebration of its success and to launch the new Yeah C'mon Small Batch Bourbon.
"This is a huge event for us," says VP Chris Green, noting that special guests will include comedian Craig Gass and a mysterious celebrity yet to be announced, all hosted by radio disc jockey Southside Steve Rickman. Gass, who will do a hour long stand-up set, is known for appearances inKing of Queens, Family Guy, Sex and The City, Howard Stern and the TV specialThe Worst Comedy Show Ever. Extras up for grabs (depending on ticket price) include a meet & greet with photo and signing session, Yeah C'mon Bourbon tasting, Q&A, t-shirt and hat.
$20 Standing room. $35 general seating. $50 VIP seating. Sat. July 9, 6 - 11 p.m. 210 Industrial Park Drive, Cumming 30040 spiritsusa.com @legends_spirits
Fri., July 15 - Sun., Sept. 4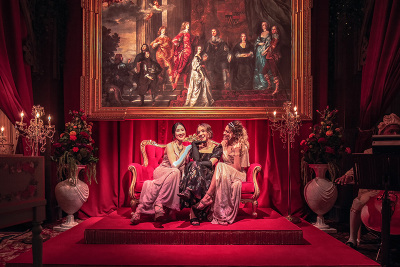 The Queen's Ball: A Bridgerton Experience, location TBA — The societal television series about upper-class twits in Regency-era England gets its own roadshow and debuts shortly in Atlanta at a "secret ballroom."
Guests at the glitzy gathering will be greeted by a string quartet playing Bridgerton's jolly soundtrack while being grandly ushered into interactions with "high society aristocratic characters" to take part in "much-loved moments" inspired by the hit bodice-ripper. Cocktails will be sipped and dances will be danced. There is an age requirement of least 16 to attend, and those under 18 must be accompanied by an adult. Patrons should be 21 and over with valid identification in order to have a drink.
$45 and up. $116 VIP admission includes early entry to the ball, a welcome glass of champagne, 20 percent discount on merchandise, access to the exclusive VIP area and "front-of-the-line treatment." Duration is 90 minutes, starting at different times throughout the day. Location to be announced by the Shondaland production company. feverup.com #BridgertonExperience
Sun. July 31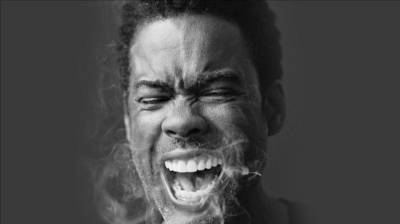 Chris Rock, The Fox Theatre — Chris Rock has three shows booked at the Fox in late July as part of his Ego Death World Tour, but the first two sold out quickly. At press time there seemed to be plenty of seats left for the gig on Sunday, July 31. Rock got more than he bargained for when he made a jocular reference at the Oscars to Jada Pinkett Smith's lack of hair, a wisecrack that deeply offended the fragile ego of her movie star spouse. Regardless, the 57-year old has been making people laugh since the 1980s with a heady mix of work in stand-up, film and television. He ranked in fifth place on theRolling Stonelist of the 50 Best Stand-Up Comics of All Time and has authored books, directed movies, released albums, appeared in a Broadway drama and hosted HBO and Netflix specials. The South Carolina native has railed against racism in Hollywood and elsewhere, and before Donald Trump showed up, named George W. Bush "the worst president ever." Dave Chappelle, George Lopez, Trevor Noah and Kevin Hart are among the comics who cite Rock as a major influence.
$49.50 - $150Sun. July 31. 8 p.m. The Fox Theatre, 660 Peachtree Street, Atlanta 30308. 855-285-8499 foxtheatre.org @TheFoxTheatre''
Now through Sun., Aug. 7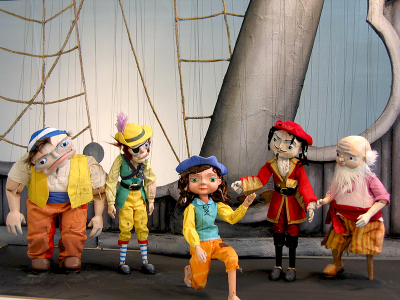 The Little Pirate Mermaid, Center for Puppetry Arts — Hans Christian Andersen's "The Little Mermaid" gets a charming treatment in this adaptation by Jon Ludwig geared for children ages 4 to 12. The show makes use of up to 40 marionettes crafted with the Center's signature skill to show characters "floating" weightlessly underwater. "The Little Pirate Mermaid" is a tall tale of a lovestruck mermaid who falls for a pirate and must bargain with the dreadful Sea Hag while fending off the wrath of her dad, the mighty Sea King. "The musical is the Center for Puppetry Arts at its best," wrote AJC critic Pierre Ruhe. "It lasts just an hour and like all great children's theater, it speaks on many levels. Indeed, Ludwig, the puppetry center artistic director, has created a rhyming adaptation that is nimble and clear, yet rich in allusion."
''Call 404-873-3391 for tickets and prices. Center for Puppetry Arts,
1404 Spring Street, Atlanta 30309 puppet.org @CtrPuppetryArts''
Now through Sun., Aug. 14
The Incredible Book Eating Boy, Alliance Theatre — Based on a children's book of the same title by Oliver Jeffers, this premiere of the musical "The Incredible Book Eating Boy" celebrates "the joy of reading and the insatiable appetite for knowledge in a hilarious family production," the blurb says. Produced in collaboration with the High Museum of Art exhibition "Oliver Jeffers: 15 Years of Picturing Books," this is the seventh in a series based on the work of children's book authors and artists.
The lead character, a lad named Henry, loves books but loathes the process of reading them. He discovers that devouring the tomes instead makes him increasingly smarter, but complications ensue. The cast features Alexander Chen as Henry, Rhyn McLemore as his mom and Brad Raymond as the dad; other roles are taken by India Tyree and Juan Carlos Unzueta. The work is directed by Jamil Jude of Kenny Leon's True Colors Theatre Company and the playwright is Madhuri Shekar, who says, "The book is a really charming and beautifully written picture book about a boy who just wants to be one of the smart kids and doesn't want to be left behind. The songs are fantastic; they are like earworms."
Adult $15. Child age 3-5 $5. Child age 6-17 $10. Lap Pass 2 and under is free. Call for times. Alliance Theatre, 1280 Peachtree Street NE; Atlanta 30309. 404.733.4600 alliancetheatre.org @alliancetheatre
Now through Wed., Aug. 31
Women Abstract Expressionists, rek Gallery — Open less than a year, this smallish art gallery on a nondescript bit of Lawrenceville Highway is easy to miss. But step inside and there is much to admire. The rek (lowercase for some reason) focuses on eclectic southern art "with a tilt toward the eclectic, quirky, edgy and unconventional," its owners say. "Paintings, drawings, sculpture, photography, ceramics and fabrics inspired by street art, graffiti, tattoo art, pop art, low brow, abstract and outsider art are regularly featured."
The gallery just concluded a comprehensive exhibition of famed political cartoonist Mike Luckovich's work which was sanctioned and attended by the man himself. It's now showcasing a number of contemporary abstract expressionists of the female persuasion; work by Daisy-Anne Dickson, Niyati Jiwani, Shardaya Jones, Amber McCants, Alisha Morgan, Kimberly Ort, Victoria Phillips, Jill Pope, Carol Santos, Shanon Schneider, Marianne van der Haar, Patricia Young and Kathy Costley Broyles is on display. Broyles is part of the Urban Art Collective, a large studio space in Chamblee that houses dozens of artists, galleries and workshops. "I will be showing two pieces at rek," Broyles told Creative Loafing. One she calls Joy Rhythm is an abstract of "dancing hues," she said. "The colors are kinetic - skipping and twirling - and soothing at the same time, moving in tune to the wind like leaves falling from trees. It just makes me happy to look at it."
Free. Wed. – Sat. 12 noon – 7 p.m. 3383 Lawrenceville Highway, Tucker 30084. 678-404-5597 rek.gallery @rekGallery
Now through Mon., Sept. 5
Tyrannosaurs: Meet the Family, Fernbank Museum — New scientific discoveries reveal the early tyrannosaur was anything but a colossal scary creature. Australian scientists believe they initially were small animals with feathers and long arms, not exactly what evolution made of them. This exposition spotlights their family tree and chronicles differences in reptiles such as the Dilong and the Guanlong, showing their timeline and traits during specific eras and presenting their progression via an array of activities. A tunnel projection shows what a Godzilla-like stomp through Atlanta would look like; an augmented reality component allows visitors to virtually hatch a dinosaur egg; related fossils and a life-size scale of a T. rex skeleton are being displayed too.
"The discovery of these important differences between eras has resulted in a radical change toward our ideas regarding how and why these feared creatures evolved," says Fernbank manager Miranda Shealy. "The geologic record is vast and provides fascinating new discoveries that shed light on the lives of some of our favorite prehistoric creatures, including dinosaurs. (The exhibit) highlights some of the newest paleontological findings about the many fearsome tyrannosaurs that roamed our planet during the Cretaceous period."
$22.95 - $24.95 with online discount. Free for members. Open daily from 10 a.m. to 5 p.m. Fernbank Museum of Natural History, 767 Clifton Road, Atlanta 30307. 404-929-6300 fernbankmuseum.org @FernbankScience
Now through Mon., Oct. 31
Waking Wonderland, Illuminarium Experiences — Alice's granddaughter Anna takes the lead in this animated tale that ventures beyond the "Looking Glass" to rendezvous with chromatic characters in hypnagogic spots. Using interactive props and motion tracking, visitors are immersed into a magical realm where they get to meet the Cheshire Cat, have tea with the Mad Hatter and confront the Queen of Hearts, "creating a stimulating multisensory experience taking full advantage of Illuminarium's unique technological platform and environment." Canadian musician Lights Poxleitner-Bokan, known mononymously as Lights, composed a "dynamic, spatial" score for the show.
"Waking Wonderland" is a co-production with tech content studio Secret Location, developer of "premium experiences on emerging platforms." Its chief Ryan Andal says he and his crew have long dreamed of transporting audiences into the "fantastically impossible" world of Wonderland. "When we started on this journey, the technology for what we wanted to create didn't really exist. The idea of making audiences feel like they've stepped into a storybook was both beautiful and daunting."
$19 - $69. The Illuminarium, 550 Somerset Terrace, Atlanta 30306. 404 341 1000 illuminarium.com @IlluminariumATL