ATL UNTRAPPED: Latif Rashad sees it — do you?
Get familiar with the founder of Wisdom Fashion House, and get ready for a month of must-attend rap concerts.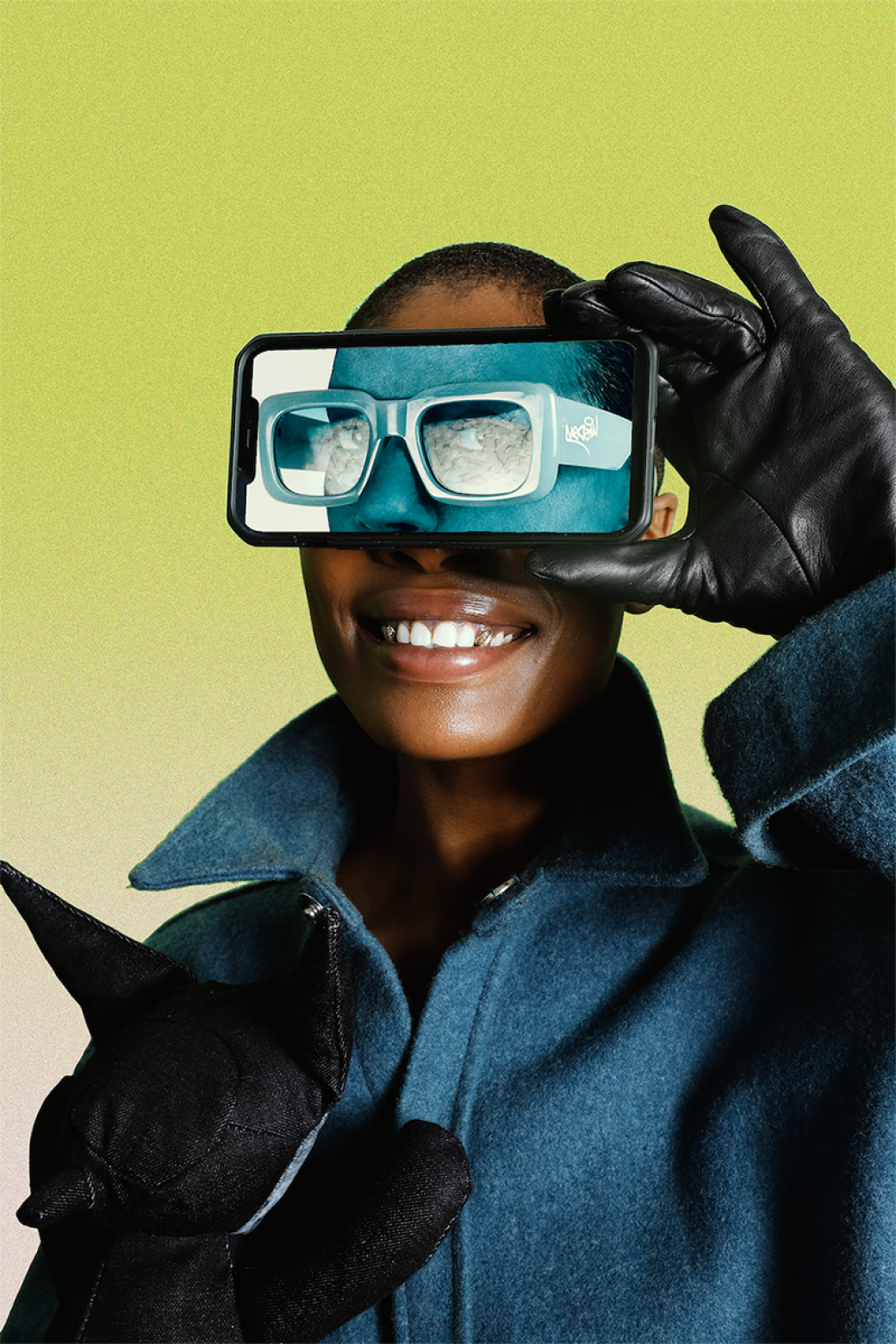 STOIC SURREALISM: Wisdom Fashion House's branding and marketing bring a fresh take to fashion and streetwear.
It's only fitting that Latif Rashad — the founder of Wisdom Fashion House and the person behind one of the most popular Atlanta-based eyewear brands — has vision. With his off-the-wall specs being sported by the likes of unstoppable Atlanta-based producer Hollywood Cole and bonafide hip-hop royalty like B.o.B. (who wore Wisdom frames and a pair of Wisdom's yellow shoe protectors in the 50th-anniversary issue of CL), Latif Rashad has made an undeniable impact on the city over the last handful of years. As someone who started off selling t-shirts in high school, that's not something that's lost on him.
Prior to his sold-out eyewear collections and his notoriety amongst celebrities and media outlets like GQl, Rashad was finding his way as a high schooler in Stone Mountain Georgia by scrolling through Tumblr and hitting up Wish Atlanta to expand his magazine collection. Inspired by the logos of brands such as Stüssy, 10 Deep, Supreme, and The Hundreds, Rashad decided to create his own logo and conceptualize a company of his own, and thus, Wisdom was born. To some of his school administrators' chagrin at Redan High School, Rashad breathed life into Wisdom by supplying everybody — from students to teachers — with tees that featured his newly created logo.
"From there, I had an epiphany and told myself, 'You're gonna be doing this for the rest of your life,'" Rashad says.
As time progressed, Rashad started putting his products in the hands of celebrities like David Banner, bringing his own racks of clothing to sell on the outside of Wish, and producing his first fashion shows. In 2016, everything changed for Wisdom Fashion House with the launch of his "End Rape Culture" collection. Created as a way to spark "guerilla conversation" to address and combat the inappropriate and misogynistic culture that was running rampant in his community, the "End Rape Culture" collection became a staple across the globe, as celebrities such as Spider-Man: No Way Home's Jacob Batalon and Quality Control rapper Lil Yachty were seen wearing the shirts years after its original launch.
The visibility that the "End Rape Culture" collection brought Rashad and Wisdom Fashion House led to profiles in GQ, collaborations with Wish Atlanta, collaborations with 21 Savage, and pop-up events held everywhere from streetwear havens like Versus ATL and Urban Outfitters to luxury fashion boutiques like Merge Co. in Phipps Plaza. With the launch of Wisdom Eye Wear in 2021, Wisdom Fashion House has gained even more traction.
"Eyes talk," Rashad points out. "When it comes to perspective and the perception of life, that's all there is. He saw it this way. She thought that way. They saw it this way. It's not about debating perspectives — it's more so sharing them. That's what I just wanted to do with this product."
Like the streetwear brands that inspired Rashad, Wisdom Fashion House's branding has its own flair that makes its products feel even more exciting. While they are always eye-catching, Wisdom's advertisements feature a range from fun, avant-garde imagery as well as powerful and visceral ones as well.
"In our branding, we do a lot of what we call stoic surrealism," Rashad explains, "where we capture photos and visuals of this stoicism that wisdom holds in the fashion realm and give it surrealism, goofiness, playfulness, and light-heartedness to make it a little trippy and invigorating in ways."
What makes Wisdom's branding so strong is Latif Rashad's vision. A casual visit to his Instagram profile will quickly inform you that Rashad hasn't even rolled out a sliver of all the innovative ideas that he has stored in his mind. He deems himself "a cartoonist playing fashion designer," and when considering the quirky nature of Wisdom's branding and the fashion house's eclectic products — whether it be the vibrant Wisdom Frames or the culturally aware and environmentally conscious Wisdom Shoe Covers — that description makes sense. With his passion for cartoons guiding him, Rashad is confident that Wisdom is just the beginning for him.

"I'm more of a cartoonist playing this role, because I feel like my creativity is like its own galaxy, and Wisdom is a planet in that galaxy," Rashad says. "I can use what I know to create this planet, but I'm also capable of creating an entire galaxy, which means more planets, more starss, more spaceships, and so many different things."
Although he confirms that he is in the early stages of bringing his own original cartoon to the masses, Rashad's main focus at the moment is sharing his unique vision for Wisdom Fashion House with as many people as possible. From August 12 to August 14, he will be sharing "The Guerilla Wisdom" with the most dedicated shoppers in Atlanta at Lenox Square, with the special pop-up Wisdom Store.
With everything that Wisdom Fashion House has accomplished over the last decade, it's clear that Latif Rashad sees it. Do you? —CL—
Follow Rashad and his brand on Instagram at @latifseesit and @wisdomatl, respectively, and check out Wisdom Fashion House's website at www.wisdomatl.com
Apart from a major end-of-the-month highlight in Kendrick Lamar's Big Steppers Tour, July was a pretty low-key month for hip-hop shows. Fortunately, August is set to be far more eventful, so get ready for these must-attend rap and R&B concerts:
Wed., Aug. 10

Chris Brown & Lil Baby, Cellairis Amphitheatre at Lakewood — There's no better hip-hop show to kick off August off than Chris Brown and Lil Baby's fast-approaching One Of Them Ones Tour. With Chris Brown fresh from the release of his tenth studio album BREEZY and Lil Baby currently readying the release of his highly anticipated third studio album, the unlikely duo's show at Cellairis Amphitheatre this month arrives at a perfect time for fans of both artists. Attendees can expect to hear tunes from Chris Brown's latest record as well as his extensive back catalog of hits, and let us all hope that Lil Baby debuts some unreleased songs in between hits from My Turn and Voice of the Heroes.
$255-$1123. 7:00 p.m. Cellairis Amphitheatre, 2002 Lakewood Way SW, Atlanta, 30315. http://thelakewoodamphitheater.com/. @lakewoodamp
Thu., Aug. 11
The Weeknd, Snoh Aalegra & Mike Dean, Mercedes-Benz Stadium — Over two years into the pandemic, stadium tours almost feel like an experience of the past, but the Weeknd's forthcoming show at Mercedes-Benz Stadium is set to change all of that. With the After Hours til Dawn Tour, the Billboard Hot 100 darling will be bringing his two pandemic-era albums — 2020's After Hours and this year's Dawn FM — to Atlanta for the first time ever, and it's sure to be a spectacle. As if hearing hits like "Blinding Lights," "Save Your Tears," and "Out Of Time" live doesn't sound exciting enough, The Weeknd will be joined by Snoh Aalegra and Mike Dean on the After Hours til Dawn Tour, so take advantage of the surprisingly affordable ticket prices and experience what's likely your first stadium show in years.
$49-$276+. 6:30 p.m. Mercedes-Benz Stadium, 576 Lee St SW, Atlanta, 30310. https://mercedesbenzstadium.com/. @mercedesbenzstadium
Fri., Aug. 12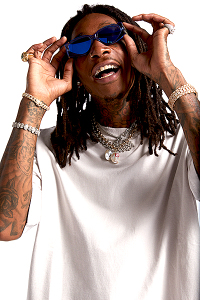 Wiz Khalifa, Logic, 24kGoldn, DJ Drama, & More, Cellairis Amphitheatre at Lakewood — If you've ever seen Wiz Khalifa live in Atlanta, chances are you've caught one of his summertime shows at Lakewood. While he may not make an appearance at the popular outdoor venue every single year, he does have a storied track record there, from the Mac Miller, Kendrick Lamar, ScHoolboy Q, and Chevy Woods-assisted Under The Influence Tour in 2012 to the Playboi Carti, French Montanna, MoneyBagg Yo, Chevy Woods, and DJ Drama-assisted Decent Exposure Tour in 2019. This month, the most notable weed rapper of the 2010s is returning to Cellairis Amphitheatre for another unbelievably stacked hip-hop show in support of his brand new studio album, Multiverse. As part of his co-headlining Vinyl Verse Tour alongside Logic, Wiz will be taking over Lakewood with the help of rap acts such as 24kGoldn, DJ Drama, Fedd The God, and C Dot Castro.
$20-$119+. 6:30 p.m. Cellairis Amphitheatre, 2002 Lakewood Way SW, Atlanta, 30315. http://thelakewoodamphitheater.com/. @lakewoodamp
Sat., Aug. 13
Big Boi, Roscoe Dash, Travis Porter, Fabo & More, Pratt Pullman Yards — Atlanta's official area code-themed holiday may have already been celebrated on April 4, but that doesn't mean that all 404 festivities are off the table for the rest of the year. On August 13, the 404 Festival will honor Atlanta's iconic area code with a day chock full of live entertainment, food from local restaurants, brand activations, and plenty of Georgia-based vendors. The main attraction of the 404 Fest, however, is the incredible line-up, which highlights some of the best Atlanta hip-hop the city has to offer. Attendees can look forward to seeing local legends like Travis Porter, Fabo, Roscoe Dash, and Big Boi, among several others, so get your tickets as soon as possible and thank me later.
$24-$140. 11:00 a.m. Pratt Pullman Yards, 225 Rogers St NE, Atlanta, 30317. https://pullmanyards.com. @prattpullmandistrict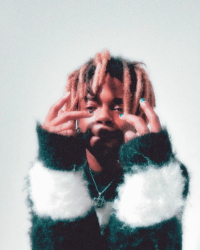 Zaia, Maasho, Davidthetragic, Amelia & More, The Hotel Roxy Shop — Amidst all of the high-profile hip-hop concerts going down this month, make sure you don't lose track of the underground. One local show that should most definitely be on your radar is Copia and New Atlanta Underground's Digital Heaven. Billed as "one of the most unique Underground experiences," Digital Heaven will feature live performances from showstopping local acts — including Zaia, Amelia, and Davidthetragic — and stunning visual art displays from Wormdiet, Casey Dorian, and CreateByLaw. If you're hoping to get an idea of what direction Atlanta's sound is moving in, Digital Heaven will put you up on game.
$15. 7:00 p.m. The Hotel Roxy Shop, 768 Marietta Street NW, Atlanta, 30318. @thehotelroxyshop