FALL ARTS PREVIEW: Visual Arts, Dance, and 'Elevate'
A survey of what to plan for at museums, galleries, and theaters throughout the city in the coming months
'Ambulatório (Outpatient Ward or Walking Place):' a 1994 installation by Oscar Muñoz, viewers encounter an aerial photograph covered with tempered sheet glass that fractures underfoot. Six works by Muñoz will be exhibited at the Zuckerman Museum of Art Aug. 27-Dec. 10.
Once again, it's time for Creative Loafing's Fall Arts Preview. In 2022, as in years past, the editorial mission is to help readers make plans in advance to attend performances, festivals and static arts events in the metro Atlanta area during the last quarter of the year.
For many people, the public health situation is back to near-normal. With masks optional and relaxed protocols almost everywhere, anecdotal experience suggests that galleries, exhibitions, live concerts, theater, dance and other public arts events will continue to see rising attendance through the end of the year and into 2023. Nevertheless, as reported here, some gallery owners, venue operators and arts presenters are still experiencing a deleterious impact on ticket sales and traffic in general caused by COVID-19.
Speaking of which, in September the CDC recommended that "everyone ages 12 years and older in the United States receive an updated COVID-19 booster before a possible surge in COVID-19 illnesses later this fall and winter." The updated doses help restore protection that might been reduced from the initial vaccination as well as provide extra protection against recent variants including Omicron BA.4 and BA.5. Individuals 65+ years of age or immunocomprised remain at higher risk.
The following compendium of upcoming arts events is by no means complete as to what the reader may find in Atlanta. Keep checking Creative Loafing for updated listings, details on ticket availability, and dates and times, which are always subject to change.
Visual Arts
Atlanta Contemporary
Veronica Kessenich, Executive Director
atlantacontemporary.org
Southern Rites Gillian Laub (Sep. 23-Jan. 8, 2023) — A traveling exhibition sponsored by the International Center of Photography and curated by Maya Benton, Southern Rites examines, through the photographic lens of Gillian Laub, a twenty-first century story young people and endemic, institutionalized racism in the American South. Curator Maya Benton asks the question central to the exhibition: "Can a new generation liberate itself from a harrowing and traumatic past to create a different future?" Coinciding with Southern Rites, Atlanta Contemporary has named Amy Miller as the fall 2022 curator for the Project Spaces, which includes Chute Space, Lecture Hall and Sliver Space with the Secret Garden being on hiatus until winter 2023.
The Bakery
Willow Goldstein, Founder/Creative Director
thebakeryatlanta.com
Rage Becomes Her (Sep. 10-11) — Curated by Bakery team members @pasteldeer and @toolshedbaby, Rage Becomes Her focuses on emotions felt by women, gender non-conforming, and trans folks who are subject to shame due to their identity. The exhibition also serves as a fundraiser for Free99Fridge. A portion of the profits will be used to create hygiene packs and supply food to community fridges.
Revival Art Show: Scraplanta Fundraiser (Sep. 23-24) — Group art exhibition (details TBA) benefiting Scraplanta, a nonprofit whose stated mission is "to empower artists, makers, teachers, and students to create beautiful works of art from discarded materials."
Bernard A. Zuckerman Museum of Art at Kennesaw State University
Cynthia Thompson, Director of Curatorial Affairs
arts.kennesaw.edu/zuckerman
The Gravity of Beauty, Mortin Gallery (Aug. 27-Dec. 10) — Ten artists ruminate on the potential of beauty to transform perceptions of loss while questioning its ability to serve as a respite in times of grief and suffering. Exhibiting artists include Amber Cowan, Hironaka & Suib, William McDowell, Rona Pondick, Shelley Reed, Jon Eric Riis, Jennifer Steinkamp, Barbara Takenaga, and Darren Waterston.
Oscar Muñoz, Recollections, The Don Russell Clayton Gallery (Aug. 27- Dec. 10) — Recollections showcases six seminal works by Colombian artist Oscar Muñoz, whose artistic practice combines photographic processes with drawing, painting, printmaking, installation and video.
Ben Butler, Project Walls East & West (Aug. 27-Jul. 29, 2023) — On view on the ZMA East and West Project Wall spaces, Memphis-based artist Ben Butler's sculptures and installations reflect the sensibility that objects are not fixed and finite, but are the product or residue of ongoing processes.
Christopher Payne, Asylum, Fine Arts Gallery(Sep. 13-Oct. 8) — Between 2002 and 2008, Christopher Payne visited seventy "mental institutions" in thirty states, photographing palatial exteriors designed by renowned architects and crumbling interiors that appeared as if the occupants had just left. The exhibition features photographs from Payne's book, Asylum: Inside the Closed World of State Mental Hospitals, published in 2009 by MIT Press with an essay by Oliver Sacks
David J. Spencer CDC Museum
Louise E. Shaw, Curator
cdc.gov/museum
Influenza: Complex Virus/Complex Historyn (ongoing) — This exhibition, originally scheduled to open in 2020, surveys the history of influenza during the 20th and 21st centuries. As the COVID-19 pandemic unfolded in early 2020, curators reexamined the historical impact of influenza, modifying the record to help visitors better understand how pandemics evolve within the United States and globally.
Typhoidland (ongoing) — Organized by researchers from University of Oxford and the David J. Sencer CDC Museum, this international exhibition takes visitors on a journey through two centuries of managing infectious disease.
High Museum of Art
Randall Suffolk, Director
high.org
Stephen Burks: Shelter in Place (Sep. 16-Mar. 5, 2023) — Using more than 50 works from key projects over the last decade, ''Stephen Burks: Shelter in Place__ examines the designer's holistic approach, which unites art, architecture and design while synthesizing craft, community and industry.

Deana Lawson (Oct. 7-Feb. 19, 2023) — Featuring more than 60 works made over the past two decades, this exhibition is the first museum survey dedicated to Deana Lawson. Working primarily in photography, Lawson investigates and challenges conventional representations of Black identities and bodies.

Rodin in the United States: Confronting the Modern (Oct. 21-Jan. 15, 2023) — This exhibition follows the rise to eminence in the United States of French artist Auguste Rodin (1840-1917). The 45 sculptures and 25 works on paper encompass many of Rodin's best-known compositions including "The Thinker," "Monument to Balzac" and "The Kiss."

Monir Farmanfarmaian: A Mirror Garden (Nov. 18-Apr. 9, 2023) –Monir Shahroudy Farmanfarmaian (1922-2019), one of Iran's most celebrated and revered visual artists. This first posthumous exhibition at an American museum dedicated to the artist showcases her geometric mirror sculptures, which combine the mathematical order and beauty of ancient Persian architectural motifs with the forms and patterns of hard-edged, postwar abstraction, along with drawings, textiles and mixed media work spanning four decades (1974 to 2018).
Hudgens Center for Art & Learning
Laura Balance, Executive Director
thehudgens.org
Georgia Nature Photographers Association (ongoing) — A selection of black and white landscape photographs from the Hudgens Center's permanent collection by a group dedicated to the art of nature photography.
Gwinnet Ballet Theatre (ongoing) — Photographs showcasing the graceful artistry of members of the Gwinnett Ballet Theatre by internationally acclaimed photographer Richard Calmes whose work has graced the cover of more than 30 magazines.
__smART Honors Program'' (ongoing) — an exhibition of works by Gwinnett County high school students striving to grow their talent and create a professional art portfolio through a nine-month-long, tuition–free program.
Michael C. Carlos Museum of Emory University
Henry Kim, Director
carlos.emory.edu/connect
Making an Impression: The Art and Craft of Ancient Engraved Gemstones (Aug. 27-Nov. 27) — Billed as the first exhibition of ancient gems in the southeastern United States, Making an Impression draws from the Michael C. Carlos Museum's extraordinary collection of Greek and Roman gems, many of which have never been displayed publicly. Organized by Ruth Allen, the Emory museum's curator of Greek and Roman art, the exhibition is supplemented by key loans that explore the material, iconography and function of engraved gemstones in classical antiquity.
Sarah Hagenbush Jones, Marketing & Communications Director" "We are still working to encourage museum visitors as we have not quite brought our attendance up to pre-COVID levels quite yet."

Fellini & Fantasy (Oct. 1-Jan. 8, 2023) — An exhibition of original shooting scripts, press clippings, correspondence and related manuscripts of Federico Fellini (1920-1993), one of the most influential filmmakers of the 20th century, drawn from the Fellini collection at the Lilly Library at Indiana University, Bloomington, and from private collections. In conjunction with Fellini and Fantasy, the museum is co-sponsoring Emory Cinematheque's Fall 2022 series of films by the great Italian director. Don't miss the chance to watch La Strada, La Dolce Vita, The Nights of Cabiria, Amarcord, 8½ and other Fellini classics for free from Sep. 7 through Nov. 30 on Wednesdays at 7:30 p.m. in 208 White Hall.

Museum of Design Atlanta (MODA)
Laura Flusche, Executive Director
museumofdesign.org
Full Circle: Design Without End (through Sep. 25) — An exhibition showcasing the work of designers using regenerative approaches to projects such as The Kendeda Living Building for Innovative Sustainable Design at Georgia Tech. Certified as a "Living Building" by the International Living Building Institute, the structure uses solar panels to generate 225 percent of its energy needs; captures and treats rainwater for multiple purposes including drinking; and was built using wood from sustainably managed forests and salvaged materials, significantly reducing carbon emissions. Visitors can don a VR headset and take a virtual tour of the building.

Close to the Edge: The Birth of Hip-Hop Architecture (Oct. 13-Jan. 29, 2023 — Hip-Hop Architecture draws on hip-hop's energy and spirit to produce spaces, buildings and environments. Close to the Edge: The Birth of Hip-Hop Architecture highlights the work of pioneering students, academics, and practitioners at the center of this emerging architectural movement.
Laura Flusche: "MODA is limiting capacity in some circumstances and encouraging guests to wear masks. Attendance is still down a bit, but after two years, it's a bit hard to judge."
Sandler Hudson Gallery
Robin Sandler & Debbie Hudson, Co-Owners
sandlerhudson.com/
Ignacio Michaud, Red Right Hand (Sep. 10-Nov. 5) — About his work, Chilean-born painter Ignacio Michaud has said: "When lines and colors are placed in a way that enables energy to move fluently, balance is found; balance is inherently dynamic, it is the constant adjustment of line and color. I find myself in the studio wishing to walk through these possibilities as on a high-wire, perfectly at ease."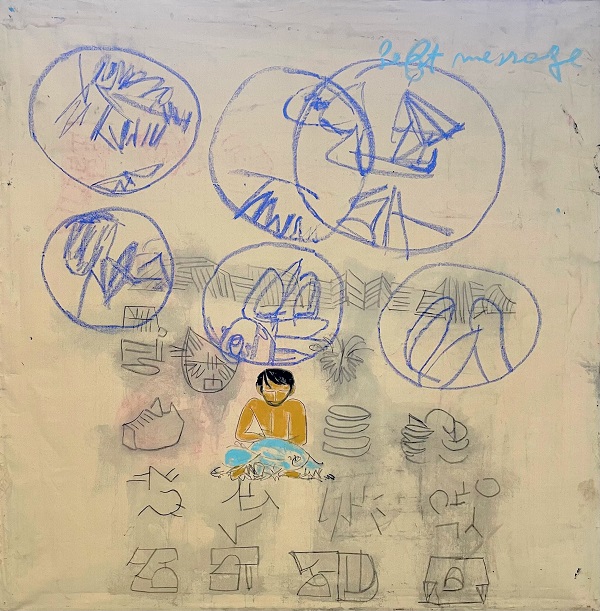 Krista Clark, After Barkley (Nov. 12-Jan. 6, 2023) — Krista Clark uses the visual language of architecture and the physicality of building materials to create collaged drawings and site-specific installations. Her work, according to the artist, concerns "transitional spaces, the homogenization of place in addition to pushing and playing with the boundaries of drawing, sculpture and installation."
SCAD (Savannah College of Art and Design)
Paula Wallace, President
scad.edu
SCAD AnimationFest (Sep. 22-24) — AnimationFest returns to SCAD with three days of screenings, panels with industry leaders from Hulu and Netflix, and presentations focused on all facets of creative technology in entertainment. SCAD Animation Studios, the world's only animation studio at a university, will present "The Pope's Dog," a 2D animated film by a team of students from SCAD's animation, visual effects, motion media design, sound design, and interactive design and game development programs.

Horst P. Horst: Essence of the Times (Oct. 6-Apr. 16, 2023) — Known primarily for his fashion photography and portraiture, Horst P. Horst was one of the most influential photographers of the 20th century. Presented by SCAD FASH Museum of Fashion + Film and curated by Rafael Gomes in collaboration with the Art Design Project (Miami, Paris) and collector Gert Elfering, Essence of the Times features more than 60 prints charting the breadth of Horst's career from his early dreamy, surrealist still-lifes for Vogue to his suggestive palladium prints from the 1980s.
Madame Grès: The Art of Draping (Nov. 10-Jun. 30, 2023) — In collaboration with the Fondation Azzedine Alaïa (Paris) and curator Olivier Saillard, the SCAD FASH Museum of Fashion + Film presents an exhibition of work by Germaine Émilie Krebs, iconic 20th century couturier, costumer designer and founder of the esteemed fashion house Grès. The Art of Draping explores Grès' draping techniques, which evoke respect for the female form by drawing from the style of Ancient Greece.
whitespace
Susan Bridges, Owner/Director
whitespace gallery
Melissa Huang, A Person Shaped Daydream (whitespace); Michelle Laxalt, the split of our being (whitespec), Emmanuelle Chammah, Nomad Space (shedspace) (Aug. 13-Sep. 24)
Dobbins and Dana Haugaard, An Old Desire (whitespace); Douglas Degges, what not to do when you see a mountain lion (whitespec); Jane Foley, Good Bones (shedspace) (Sep. 30-Nov 12) — Exhibitions run during Atlanta Art Week. Opening Reception with DJ Chris Devoe on Sep. 30, 5-8 p.m. Artist Talk on Oct. 1, 11:30 a.m.
Sergio Suarez (whitespace), guest curation by Sergio Suarez (whitespec) (Nov. 19-Dec. 31. Opening Reception Nov. 12, 5-8 p.m.
Short Shorts 2022: Jiffy Louvre II: Leave Worry Behind (Again) (Sep. 17, Sep. 22. Sep. 29) — After a two-year hiatus, the Short Shorts film festival returns to whitespace gallery and two other venues. Juried for the second time by Atlanta artist Joe Peragine, director of the Welch School of Art & Design at Georgia State University (GSU), the seventh edition of Short Shorts features 1-5 minute-long films based on a thematic mash-up of high (the Louvre) and low (Jiffy Lube, whose slogan is "leave worry behind") art. Screenings are at whitespace (Sep. 17), GSU (Sep. 22) and University of Georgia in Athens (Sep. 29).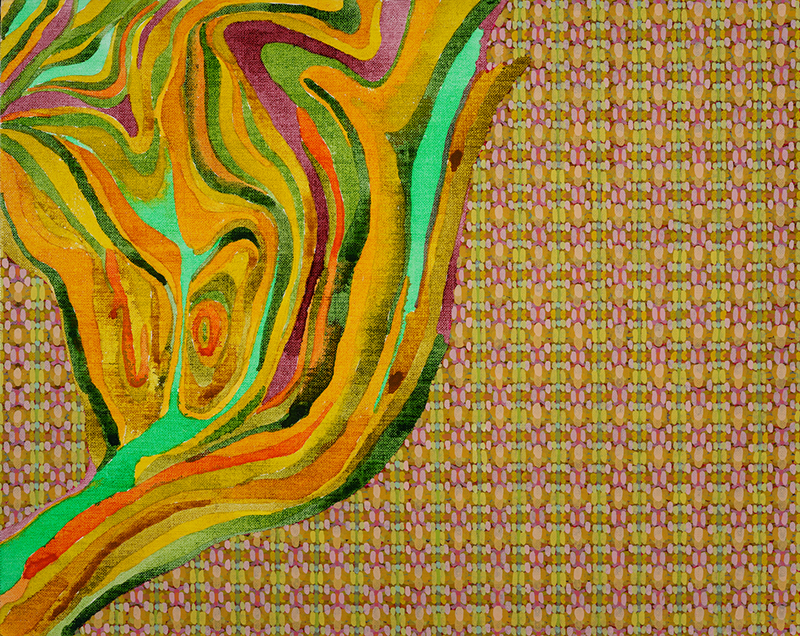 Susan Bridges: "Yes, we are still dealing with the effects of COVID. Every day is a new day and we never know what to expect with staff, clients or guests. Our attendance has been fairly steady because of the nature of our setup. We operate three different spaces, which are widely separated. We regulate the number of visitors and provide masks for those who feel more comfortable wearing one. During COVID, after we reopened, we did "all day" openings, which worked well because it gave our guests an opportunity to have a conversation with an artist in a very relaxed atmosphere. We now have openings from 5-8 p.m."
378 Gallery
Tom Zarrilli, Director
gallery378.com
Open Fridays and Saturdays 1-6 p.m. Masks and distancing suggested.
September Exhibition (Sep. 2-24) — Batik works by Brinda Cockburn, ceramics by Rose Barron and paintings by Paige Prier.
Visual Conversations (Oct. 7-29) — Mixed media paintings by Jodie Hutchens, Shanon Schneider, Deb Rosenbury and Kathy Costley Broyals.
Dance
Atlanta Ballet
Gennadi Nedvigin, Artistic Director
atlantaballet.com
The Atlanta Ballet 2022-2023 season opens with a triple-bill celebrating the neoclassical style popularized by chorographer George Balanchine whose influence on modern choreography remains as resonant today as ever. Opening weekend performances are at the Cobb Energy Performing Arts Centre: Fri., Sep. 16 at 8 p.m.; Sat., Sep. 17 at 2 p.m. and 8 p.m.; Sun., Sep. 18 at 2 p.m.
Serenade (choreography by George Balanchine; music by Pyotr Illyich Tchaikovsky) (Sep, 16-18) — Serenade was the first full-length ballet created by then-30-year-old George Balanchine after he arrived in America. The work was written for a new ballet company, which would become the New York City Ballet. Balanchine wrote that he created Serenade to demonstrate to his students that performing is far more complex than classroom training and practice.
Sum Stravinsky (choreography by Kiyon Ross; music by Igor Stravinsky) (Sep. 16-18) — First presented by Atlanta Ballet in the 2018-19 Season, Kiyon Ross' Sum Stravinsky uses overlapping groupings of dancers in vibrant colors to bring Stravinsky's famous "Dumbarton Oaks" Concerto to joyous, celebratory, three-dimensional life.
In Creases (choreography by Justin Peck; music by Philip Glass) (Sep. 16-18) — Created by Tony Award-winning choreographer Justin Peck (who choreographed the 2022 revival of West Side Story directed by Steven Spielberg), In Creases uses the dancers' bodies to create shifting geometric shapes and complex structures as they move in step to a live performance of the Philip Glass piano score.

The Nutcracker (multiple performances between Dec. 9-26) — Atlanta Ballet's latest version of The Nutcracker will be performed at Cobb Energy Performing Arts Centre throughout December 2022. This production, which premiered in 2018, features state-of-the-art technology combined with lavish sets and costumes to create an immersive fantasy world befitting the most popular ballet of all time. Based on the original book by E.T.A. Hoffmann, the story transports Marie and her magical nutcracker doll away from a family Christmas Eve party and into a fantastical realm led by a mysterious inventor.
Terminus Modern Ballet Theatre
John Welker, Artistic Director
terminusmbt.com/
Lore (Oct. 21-30) — Terminus Modern Ballet Theatre presents Lore, an outdoor dance experience, at Wildflower Meadow at Serenbe. Lore weaves a tale of familial legacy and expectations in a visually rich, Romani-influenced production.
Marley Was Dead, To Begin With (Dec. 9, 8 p.m., Dec. 10, 2 p.m. and 8 p.m.) — This bold and innovative adaptation of Charles Dickens' A Christmas Carol fuses the power of the classic text with the expression of dance, as Scrooge and his business partner, Marley, embark on a journey exploring themes of compassion, generosity and redemption.
The Nutcracker Suite (score by Pyotr Ilyich Tchaikovsky) (Dec. 17-18) — For the holidays, the aspiring young dancers of the Terminus Ballet School will perform The Nutcracker Suite at The Pavilion at Serenbe Inn. Four performances of this seasonal staple featuring snowflakes, dancing bonbons and the sugar plum fairy are scheduled: Sat., Dec. 17, at 1 p.m. and 3 p.m. and Sun., Dec. 18, at 1 p.m. and 3 p.m.
John Welker: "We are still dealing with constraints due to COVID, although less acutely and only in limited areas. Operationally, securing theater venues and the services of creative designers happens further in advance. Delays caused by equipment being out of stock are a regular occurrence. Cases of COVID happen on a regular basis, so health and safety measures have become a normal part of operations…We are a young organization, poised to begin our sixth year. The biggest impact COVID has had on Terminus can be seen in the level of gratefulness and gratitude we feel to be operating."
glo
Lauri Stallings, Founder
gloplatform.org
Free Bird Being (begins Oct. 23) — Presented in residence at Atlanta Symphony, Free Bird Being by glo begins at noon October 23 in Symphony Rehearsal Hall with a "Work in Process." The piece features an intergenerational band of Atlanta musicians coming together for the first time through various cycles of a creative process. Unfolding in three cycles over the next two years, Free Bird Being will travel to communities in the Deep South, establishing a series of site-based works shaped through residencies with partner groups.
lost, loose and loved (ongoing through Dec. 15) — Situated on a yet-to-be-developed 2.5 acre lot running on the north side of 17th Street and along both Peachtree Streets, lost, loose and loved is land art piece that became active in May 2020. Originally planted by Lauri Stallings, with assistance from Christina Hiroko Kelly and Mary Jane Pennington, the site creates the illusion of being on a prairie in the middle of the city. The de-activation of lost, loose and loved on Dec. 15 will feature live music and movement (details TBA).
Around the City
Elevate: Open Spaces

A program offered by the City of Atlanta Mayor's Office of Cultural Affairs, Elevate 2022: Open Spaces takes place on weekends from Fri., Sep. 16 through Sun., Oct. 9 in venues across Atlanta including many outdoor spaces. This year's festival includes music and dance performances, poetry readings, creative conversations, art installations and interactive experiences. All Elevate events are free and open to the public.
The Sunset Carnavale (Sep. 25) — An interactive art experience using projection mapping technology, The Sunset Carnavale includes a performance by Moesha 13, an underground French icon who sings and DJs; music by Junkanoo Band; tunes from Atlanta's hottest DJ's including Salah Ananse and DJ Kemit; live painting; carnival dancers; and performance artists including stilt walkers and cosplayers. This indoor and outdoor event takes place at Ali at Lakewood, 1800 Jonesboro Rd SE, Atlanta, GA 30315, Sep. 25 from 4-10 p.m.

Atlanta Art Week (Sep. 29-Oct. 2, varying times, multiple venues) — A new initiative dedicated to bringing awareness to the contemporary art scene in Atlanta, this year's event consists of exhibitions, tours and panel discussions in more than 20 galleries, museums, artist and non-profit spaces.
"Come Together" curated by Cat Eye Creative (Sep. 30-Oct., varying times, multiple venues) — Events include a collaborative community mural painting; a group art exhibition featuring work by Lucy Luckovich, Erin Nicole Henry, Manic Lawd and Andrew Munoz; artist talks; art education classes; and a block party. Events will take place in indoor and outdoor galleries at 186 Mitchell St SW, Atlanta, GA 30303.
Color and Body (Oct. 1) — Poet, professor and short story writer Opal Moore will moderate a panel of five poets who will read original poetry and engage with the audience. The poetry and discussion will explore the science (physics) and physicality of color through the body as conceptualized by artist Deanna Sirlin's exhibition, "Wavelength." Chastain Arts Center, 135 Chastain Park Ave NW, Atlanta, GA 30342, on Oct. 1 from 2-4 p.m.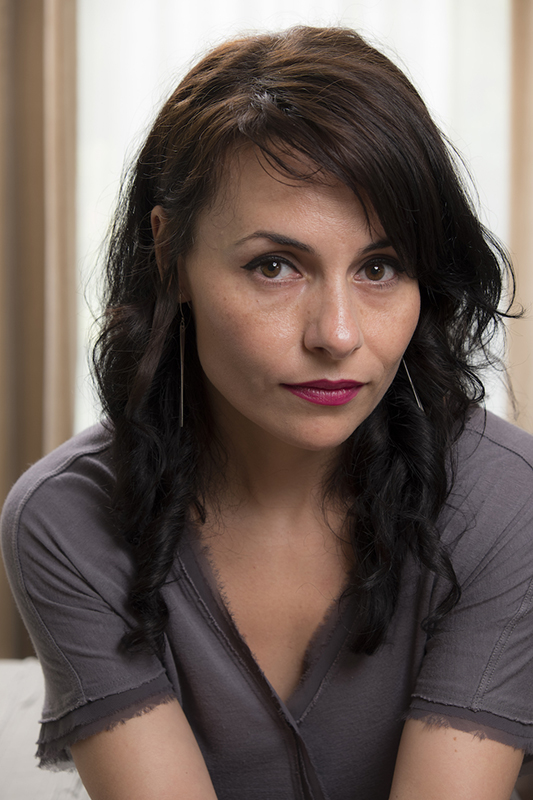 Atlanta Freedom Bands (Oct. 2) — Celebrate Atlanta Pride Week with a Pops in the Park concert in the city's newest public space, Westside Park. Performers include the MetroGnomes Stage Band, the AFB Color Guard and a combined concert and marching band segment featuring film music, pop tunes and marches. Bring a blanket and a picnic at Westside Park, 1660 Johnson Rd NW, Atlanta, GA 30318, on Oct. 2 from 3-5 p.m.
Nathalie Stutzmann Conducts Beethoven's Ninth with the Atlanta Symphony Orchestra (Oct. 8) — Experience the Atlanta Symphony Orchestra under the baton of new Music Director Nathalie Stutzmann in a special simulcast concert in Sifly Piazza at the Woodruff Arts Center. Outdoor seating will be available and guests are invited to bring chairs, food and beverages. Security will be provided. The simulcast will be livestreamed and available online post-concert through YouTube, social media and the ASO's website. Concert at Woodruff Arts Center, 1280 Peachtree St NE, Atlanta, GA 30309, on Oct. 8 at 8 p.m.
For news and updates about Elevate 2022: Open Spaces visit the festival website and follow on social media: Facebook, Twitter, and Instagram.