CREATIVE ARTS: New perspectives for the change in season
Pop-up galleries, photography exhibits, and festivals in Old Fourth Ward this Fall.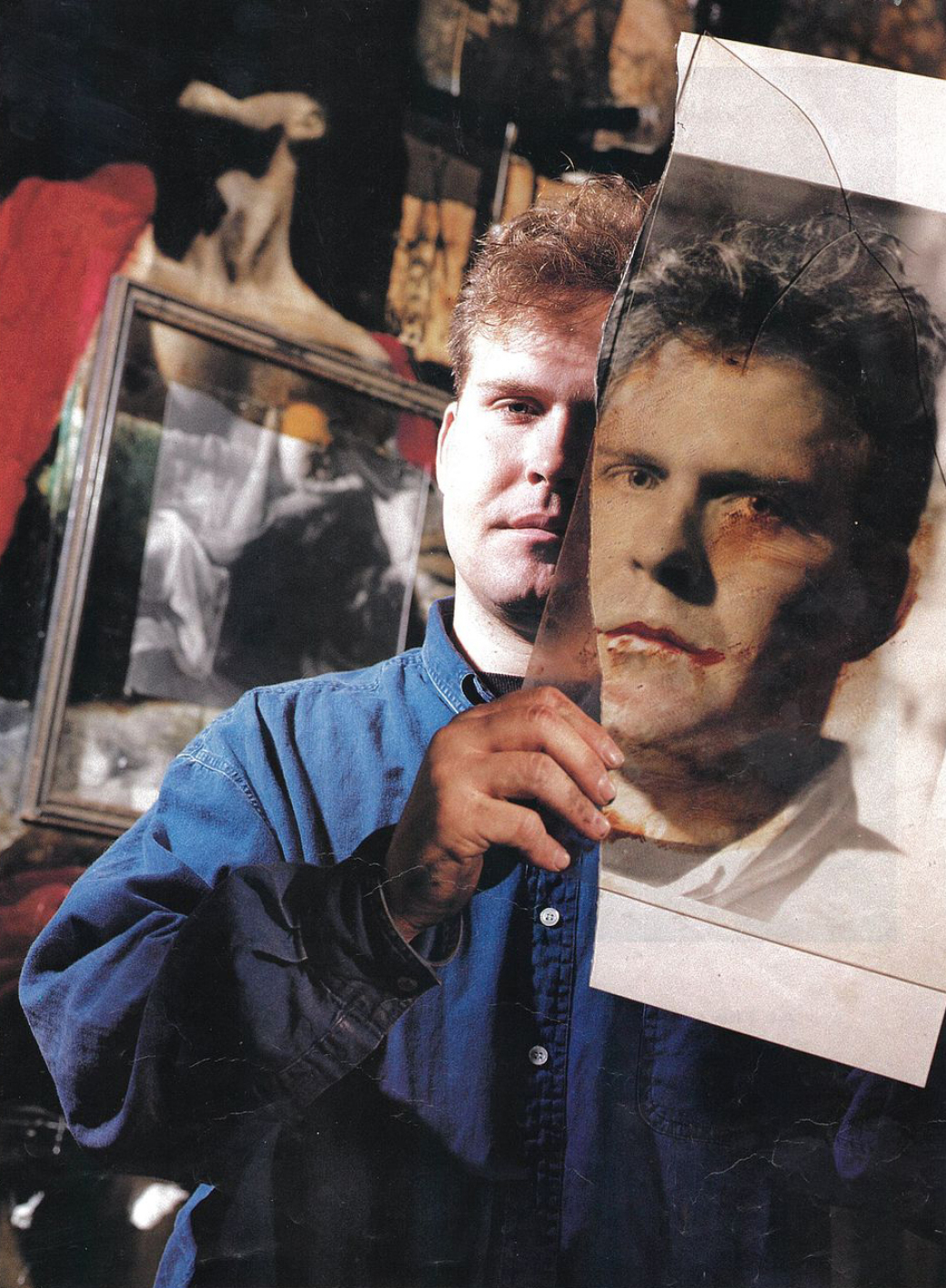 IN MEMORIAM: For the first time since his passing, an exhibition of the work of Todd Murphy is viewable at Buckhead's Bill Lowe Gallery this October.
For many, fall is the best time of the year. The weather is just right. The holidays when we can relax and spend time with family are right around the corner. And the color of leaves transition to a beautiful, burnt orange, turning many trees around the city into their own unique works of art.
An event such as The Old Fourth Ward Arts Festival is a two-day celebration that serves as a testament to embrace Atlanta's natural aesthetic, while Harry Underwood's Outdoor Worship highlights the importance of nature, and how the observance of many objects can become therapeutic during life's most challenging moments. Another interesting exhibit that will also be viewable this fall is ''Idea + Place at eyedrum. This collection of work will showcase the art of the Black Mountain College Museum in North Carolina, and how its students and faculty have been able to expand the boundaries of creativity throughout the years. By honoring the artistic of a different part of this country, it shows how art connects us all in one way or another.
Whether you're one to explore the natural beauty of Atlanta, or if you want to examine art in a gallery setting, here are some interesting exhibitions and events to see in the city this fall.
Through Nov. 5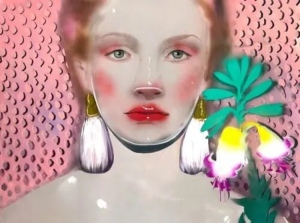 Virgo: Group Exhibition, Wolfgang Gallery — This multi disciplinary group exhibition will explore the origin and mythology of the astrological history of Virgo, as well as how it has evolved throughout the years. It will feature the works of Alison Blickle, Lewinale Havette, Adéla Janská, Andrea Mary Marshall, Jay Miriam, Hayley Quentin, and Corri-Lynn Tetz. Each artist will create their own perception of what Virgo means to them, and how it has been personified in contemporary culture. — Okla Jones, III
Free. Now-Sat., Nov. 15. 1240 Old Chattahoochee Ave NW Suite H, Atlanta, 30318. 404-549-3297 www.wolfganggallery.com Anna S. King
Oct. 1-2

''Old Fourth Ward Arts Festival, Historical Fourth Ward Park — Presented by the Atlanta Foundation for Public Spaces, this two-day extravaganza will celebrate the community and rich tradition of Old Fourth Ward. The festival will include activities for people of all ages, including fine arts and crafts, a children's play area, local food and beverage concessions, and live acoustic entertainment on the lawn. Attendees will also be able to experience the environment of Atlanta's BeltLine and the surrounding atmosphere. — Okla Jones, III
Free. Sat., Oct. 1-Sun., Oct. 2. 680 Dallas St NE, Atlanta, 30308. www.oldfourthwardparkartsfestival.com/ @o4wartsfest
Through Dec. 23
Tabitha Soren: Relief, Jackson Fine Art — Tabitha Soren's solo exhibition will feature three of the artists' most celebrated series — "Running" (2011 – 2014), "Surface Tension" (2013 – 2021), and "Relief," an ongoing project that will be making its world premiere at Jackson Fine Art. The gallery will connect the three bodies of work in its show. In "Running," Soren photographs figures captured in the act of arrival or flight, often in desolate urban landscapes. With "Surface Tension," Soren shines raking light on a dirty iPad screen, capturing and reimagining the found images underneath with her 8x10 film camera. Lastly, in "Relief," Soren manipulates beautiful landscapes and formal portraits by cutting, bending, burning, blasting, or shooting the paper they are printed on, removing the screen as interlocutor between hand and image and closing the circle that began with "Running" by similarly suggesting a future that might closely resemble the past. — Okla Jones, III
Free. Now-Sat., Dec. 23. 3115 E. Shadowlawn Ave NE. Atlanta, 30305. www.jacksonfineart.com @jacksonfineart
Through Oct. 29
Harry Underwood: Outdoor Worship, The WADDI — Self-taught artist Harry Underwood was raised near Homestead, Florida. in the late 1960s and early 70s. After being uprooted by Hurricane Andrew in 1992, he lived in New Orleans and Austin before settling in Nashville. Underwood's passion for art began to increase throughout the years, and now paintings are exhibited in galleries and private collections across the country. "Outdoor Worship" is a collection of paintings inspired by the artist's experience in dealing with his mother's illness. "When I'm not painting I am playing outdoors or visiting with her," he says about his current exhibition at the WADDI. "I want to escape horror. If existence is a dream then let it be one." — Okla Jones, III
Free. Now-Sat., Oct. 29. 26 Waddell St NE, Atlanta, 30307. www.differenttrainsgallery.com @differenttrainsgallery
Through Oct. 15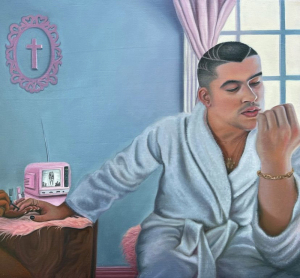 Nuestra Creación Latine Art Exhibition, MINT Atlanta — This yearly showcase of Latine artists returned this year at Mint Gallery for the entire Hispanic/Latin Heritage month. What started as a one-day pop-up event in 2019 founded by local Salvadoran artist, Patricia Hernandez, and Mexican Social Media Strategist, Diego Torres is now able to offer a bigger opportunity to unknown Latine artists to be introduced to the broader Atlanta community. The objective is to empower local creatives by highlighting their immense talents that are often overlooked. — Okla Jones, III
Free. Now-Sat., Oct. 15. 680 Murphy Ave SW, Suite 2095 Atlanta, 30310. www.mintatl.org @mintatl
Through Oct. 29
James Bester: Fluent – UTA Artist Space Atlanta Pop-Up Exhibition, Pullman Yards — Paintings by James Bester, a former D-II football player, are the focus of the Fluent exhibition. The artist's work is influenced by the "face jugs" that first appeared in the southern region of the United States during the 1800s. Many of the pieces feature strong lines, distorted figures and concepts that are symbolic of the trials and tribulations the Bester and his family have experienced throughout the years. — Okla Jones, III
Free. Now-Sat., Oct. 29. 225 Rogers St NE Atlanta, 30317. www.pullmanyards.com @prattpullmandistrict
Through Nov. 12
Idea + Place – The History of Black Mountain College, eyedrum — Attendees of eyedrum can now view exhibits from Black Mountain college Museum. For the first time ever in Atlanta, this exhibition gives an insider's view into the daily life and activities of this heralded art college known for pushing the envelope in mediums such as art, design, music, and more. Notable faculty and students included Josef and Anni Albers, Walter Gropius, Robert Motherwell, Cy Twombly, Robert Rauschenberg, Willem and Elaine de Kooning, Merce Cunningham, John Cage, and Buckminster Fuller. Idea + Place will contain many works of art documenting Asheville, North Carolina's Black Mountain College people, along with its ideas, principles, practices that encompassed the area. — Okla Jones, III
Free. Now-Sat., Nov. 12. 515 Ralph David Abernathy Boulevard Atlanta, 30312. www.eyedrum.org @eyedrum
Through Oct. 21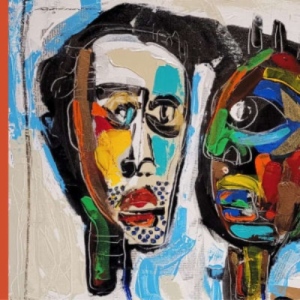 ELEVATE Atlanta: 2022 Mayor's Pride Exhibit, Atlanta City Hall, Mayor's Gallery — In observance of Atlanta's pride season, the 2022 Mayor's Pride Exhibit features artwork from local LGBTQ+ artists, and art exploring LGBTQ+ themes. Artworks were selected by professionals from Atlanta's creative community whose mission was to expand what it means to be an artist who identifies as LGBTQ+, and to highlight that the LGBTQ+ community should not be defined by negative or monolithic stereotypes. This exhibition includes artwork from Royce Soble, Ariela Freedman, Brandon Moultrie, Cyrus A. Nelson, Deborah Baker Steinmann, Demetri Burke, FaceGod, Inkd, Jeffrey Wilcox-Paclipan, Jesse Watts, Kelly Breedlove, LaRue Calliet, Jr., Matthew Terrell, Michael Morgan, Rolando Guzmán, SOFAHOOD, Stan Clark, StuckinnaBox, Torvoris Levar, and Keshay Jeffries. — Okla Jones, III
Free. Now-Fri., Oct. 21. 55 Trinity Avenue SW, Suite 2500 Atlanta, 30303. www.elevateatlart.com @elevateatl
Through Nov. 11
In the Absence of Color: Visions in Black and White, Callanwolde Fine Arts Center — The Southeastern Photographic Society (SPS) will host In the Absence of Color: Visions in Black and White, a juried exhibition at Callanwolde Fine Arts Center. This Atlanta Celebrates Photography event, juried by Teri Darnell of Teri Darnell Photography and Gary Gruby of Gary Gruby Studio, features 40 images by SPS members. — Okla Jones, III
Free. Now-Fri., Nov. 11. 980 Briarcliff Rd NE Atlanta, 30306. https://callanwolde.org/ @callanwoldefinearts
Fri., Oct. 7-Fri. Nov. 4
Todd Murphy: Wink, Bill Lowe Gallery — For over 30 years, the late Todd Murphy explored a practice that combined sculpture, painting, photography, and film. Existing between anthropology and avant-garde aesthetics, the artist's inventive mixed media works draw from revisionist histories, literary archetypes, and philosophy as a means to explore the complexities of human identity. This October, Bill Lowe Gallery — in the Miami Circle section of Buckhead — will showcase the first major exhibition of his work since the artist's passing in 2020. — Okla Jones, III
Free. Fri., Oct. 7-Fri., Nov. 4. 764 Miami Cir, Ste 210 Atlanta, 30324 www.lowegallery.com Bill Lowe Gallery
Fri., Oct. 21-Sun., Jan. 15
Rodin in the United States: Confronting the Modern, High Museum of Art — The work of Auguste Rodin — one of the most notable sculptors of the modern age — will be the focus of a new exhibition at the High Museum of Art. Organized by the Clark Art Institute in Williamstown, Massachusetts, it will encompass many of Rodin's more popular pieces, including The Thinker, Monument to Balzac and The Kiss, along with lesser-known subjects and drawings. The exhibition shows Rodin working with various forms of media such as bronze, marble, terracotta and plaster, and will examine the entirety of his creative process. Rodin in the United States also reveals Rodin's incredible daring and inventiveness as he continually pushed against and beyond traditional notions about sculpture. — Okla Jones, III
$16.50. Fri., Oct. 21-Sun., Jan. 15. 1280 Peachtree St. NE, Atlanta, 30309. www.high.org @highmuseumofart