BLUES & BEYOND: The envelope, please…
Winners of this year's Atlanta Blues Challenge gear up for the big showdown in Memphis; the great soul man William Bell returns
MEMPHIS HERE WE COME: Atlanta Blues Challenge winners The Trouble Tones (band) and Drew Ashworth (solo)
The Atlanta Blues Society held its annual (smoke-free) Atlanta Blues Challenge on August 21 at Madlife Stage & Studios in Woodstock, GA. Four judges (two from Panama City, Florida.), rated nine local acts. Each artist that participated received recordings of their set, captured in both high definition video and multi-track audio. The winners — band: The Trouble Tones, solo: Drew Ashworth — go to Memphis in late January/early Feb. 2023 to compete in the International Blues Challenge there.
The Trouble Tones, fronted by singer Patrick Vining, has been a working unit for about three years, although Vining explains that this particular lineup, with guitar/bass/drums/sax has only been together for two months. They specialize in jump and Chicago blues and all have toured with other outfits nationally and internationally. A recently recorded live album is due soon.
Guitarist/vocalist Drew Ashworth divides his time between working solo and with a backing group for larger events. He has played professionally since he was 15 releasing a few EPs along the way, the latest of which, Agents of Change, reflects a more rocking attitude supported with him by a band.
The Youth Act winner, Mongo Pretty Band, travels to Memphis too, but there is no competition in that category. Rather, they get to strut their stuff at an event called the Youth Showcase.
Let's also applaud the People's Choice award recipient which went to the Hughes Taylor Band. They won't be Memphis bound, at least this year, but it's is an important category to win and shows strong local support for an up and coming act.
Congratulations to all and best of luck to those who didn't make the top spot but remain integral to the Atlanta blues scene.
Last month new albums were featured from two local veterans. This time, we welcome music from another Atlanta legend.
William Bell is an iconic singer/songwriter who has called Atlanta home for a few decades and has been covered often in this column. His 2016 album This is Where I Live, on the revived Stax label for which he recorded his great '60s hits, was one of the soul/blues highlights of the year. He has a new single, steeped in Memphis grease, a place he is most comfortable. It's a ballad titled "One Day Closer to Home," produced by famed Memphis music scholar Scott Bomar, that shows Bell in fine, his heartfelt vocals fronting a sizzling, swampy burner. It's a great tune and a classy addition to a catalog that's full of them. "It's a long way to Memphis but I'm one day closer to home" he testifies with the power, intensity and gravitas that has kept him in the music industry since his first hit, "You Don't Miss Your Water," way back in 1961. Stream it now at all music services, his web page, and you can watch the video here:
youtube.com/c/williambellmusic
It's fall y'all. Sweater weather for these Blues & Beyond shows.
Sat., Oct. 1
Larry Carlton, Center Stage — It's seldom that a world class jazz/funk/soul guitarist headlines a larger local venue, so this visit from veteran Carlton should appeal to every six-string student in the area. His resume includes stints with the Crusaders and high profile work with Steely Dan, but also features a few dozen solo albums and more studio credits than can be listed here.
$59-79.50. 7:00 p.m. Center Stage, 1374 West Peachtree St., Marietta, 30309. 404-885-1365. centerstage-atlanta.com
Jeff Beck, Coca-Cola Roxy — Don't worry, Johnny Depp has decided to sit this one out (he's on the rest of the tour), so you'll be spared the dubious vocals heard on a handful of tracks from guitar master Beck's most recent studio release. Lucky for us! That gives Beck more room to do the singing in his solos, something at which he is a master. His instrumental take on Brian Wilson's "Caroline, No" from the new album is exquisite.
$49.50-79.50. 8:00 p.m. Coca-Cola Roxy, 800 Battery Ave. SE #500, 30339. livenation.com/venue/KovZ917ACc7/coca-cola-roxy-events
Wild Rivers, Kindal Inskeep, Variety Playhouse — The Toronto folk/pop outfit tours behind their recent Sidelines release, an easy on the ears singer/songwriter set featuring the lead duo vocals of frontwoman Devan Glover and co-founder Khalid Yassein. Despite their rootsy name, subtle synths and drum machines enhance these otherwise organic tunes.
$22.50-85. 8 p.m. Variety Playhouse, 1099 Euclid Ave. NE. Atlanta, GA. 30307. 404-504-7354. variety-playhouse.com
Tues., Oct. 4
Clem Snide, Jill Andrews, Eddie's Attic — This robust Americana folksy double bill features the unique songwriting of Eef Barseley aka Clem Snide, supporting 2021's intimate and stripped downForever Just Beyond, and Andrews who will play music from her recent string-enhanced The Parthenon Sessions EP.
$17. 7:00 p.m. Eddie's Attic, 515-B N. McDonough St., Decatur, 30030. 404-377-4976. eddiesattic.com
Wed., Oct. 5
Florence Dore, Jon Harris, Smith's Olde Bar — That's Dr. Dore to you, please. There aren't many PhD's taking the stage at Smith's, but Dore, a doctor of American Literature, is one of them. She rocks out on her recent Don Dixon and Mitch Easter-produced Highways & Rocketships release, too, but mixes strains of country with her literate lyrics and melodic, Petty-ish vibe.
$15-20. 8:00 p.m. Smith's Olde Bar, 1578 Piedmont Ave. NE, 30324. 404-875-1522. www.sob.com
Fri./Sat., Oct. 7/8
Wire & Wood Festival, Alpharetta — A combination of higher profile local artists (Ruby Velle and the Soulphonics, Cody Matlock Band) and national acts (Will Hoge, The Secret Sisters, Eric Hutchinson) make this OTP, free, annual two day event a highlight for the end of the summer outdoor concert season. As its name implies, it's a rootsy affair but that doesn't mean it's not eclectic, with soul, rock, folk and plenty of up and coming singer/songwriters sharing the spotlight.
Free. 5:00 p.m. Downtown Alpharetta, GA. wireandwoodalpharetta.com
Fri., Oct. 7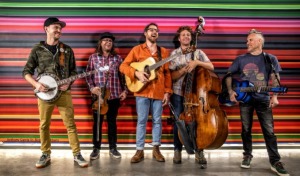 Infamous Stringdusters, Mimi Naja, Variety Playhouse — The Stringdusters are, as their name suggests, a bluegrass based act, albeit one that shifts easily into improv jamming and rock styled dynamics. They have been dusting those strings for almost two decades and have the catalog, dedicated roots loving audience, and stage presence to prove it.
$25.00-39.50. 8 p.m. Variety Playhouse, 1099 Euclid Ave. NE. Atlanta, GA. 30307. 404-504-7354. variety-playhouse.com
Sat., Oct. 8
Cactus Blossoms, Alexa Rose, The EARL — It's impossible to ignore the Everly Brothers' influence in the Cactus Blossoms' songs and overall approach. The Blossoms are also siblings whose harmonies and country/folk tunes easily slot into Everly territory. But few others are working this vein and their original compositions from three terrific albums are sharply realized, stripped down retro informed roots rock and rockabilly that are frisky and fun.
''$17-20. 9:00 p.m. The EARL, 488 Flat Shoals Ave.NE, Atlanta, 30316. 404-522-3950. badearl.com
Monophonics, GA-20, Kendra Morris, Buckhead Theatre — Subtitled "The Sage Motel Tour," this three act evening features the raw, stripped down boogie blues of GA-20 and the slick, supple, retro soul from Monophonics. It's an odd combination but should provide a diverse night of sounds by two up and coming acts working fine new albums. Kendra Morris opens.
$25-35. 8:00 p.m. Buckhead Theater, 3110 Roswell Rd. NE, 30305. 404-843-2825. www.livenation.com/venue/KovZpZAJAllA/buckhead-theatre-events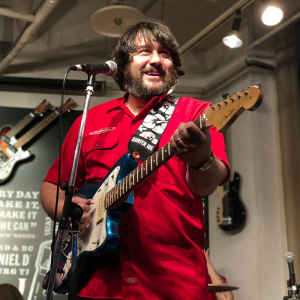 Southern Surf Stomp, Little Tree Art Studio— Grab your flashiest/trashiest summer wardrobe and head out to Avondale Estates for this annual free surf music day-long event. You don't even have to love the genre to have a blast at this family friendly shindig which presents eight bands from around the country, and even Italy, all with reverb turned up to 11. Hardcore fans can drive their woodies to the pre-party on Friday night at Trader Vic's (of course) for an additional dose of twang heavy rocking.
$Free. Noon-10:30 P.M. Little Tree Art Studio, 2834 Franklin St., Avondale Estates, 30002. 404-297-9960. www.facebook.com/events/1017230312479216?ref=newsfeed
Sun., Oct. 9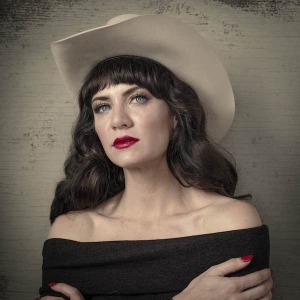 Nikki Lane, The EARL — Americana country rocker Lane arrives in time to support her newly released fourth album Denim and Diamonds.The rock quotient on this one is kicked up by way of producer Josh Homme, frontman from Queens of the Stone Age. He keeps Lane's natural twang but pushes the tempos into an altogether tougher space, perfect for her already sassy vocals.
$22-25. 8:00 p.m. The EARL, 488 Flat Shoals Ave.NE, Atlanta, 30316. 404-522-3950. badearl.com
Tues., Oct. 11
Acoustic Alchemy, City Winery — It has been a while — a decade to be precise —- since the last studio album from these Nashville by way of UK instrumental fusion players. They get lumped in with the dreaded "new age" tag but are far better and more imaginative musicians who combine world music with jazz, and have long ago abandoned the "acoustic" part of their name for a low-key, yet vibrant electric sound. They remain easy on the ears though.
$25-32. 8:00 p.m. City Winery, 650 North Ave. NE., 30308.404-496-3791. Citywinery.com/Atlanta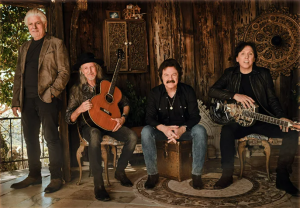 The Doobie Brothers, Fox Theatre — The West Coast pop-rockers' 50th anniversary tour continues at this more intimate venue than the Alpharetta shed the group played a few months ago. Michael McDonald's husky voiced soul joins with Tom Johnston's more boogie oriented material, both balanced by longtime member Pat Simmons' fleet fingered folk and bluegrass for a varied and audience friendly run through of hits and deeper tracks from the group's five decades as headliners.
$45-175. 8:00 p.m. Fox Theatre, 660 Peachtree St.NE., 30308. 404-321-5000. www.foxtheatre.org
Glenn Tilbrook, Lisa Bouchelle, Variety Playhouse— As frontman for UK's on again-off again Squeeze, Tilbrook has written and sung some of the finest UK pop for that veteran combo since its 1978 inception. He has also had a far less successful, albeit prolific, solo career. Everyone will be there to hear those Squeeze classics which he definitely plays, but his own music is nearly as potent if not as popular. And his self-deprecating between song banter might be worth the price of admission.
$35-65. 8 p.m. Variety Playhouse, 1099 Euclid Ave. NE. Atlanta, GA. 30307. 404-504-7354. variety-playhouse.com
Wed., Oct. 12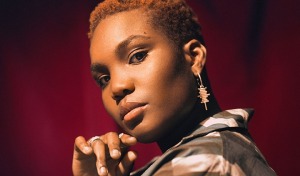 Arlo Parks, The Eastern — UK born and raised Parks adds poetry to her neo-soul and has already raised herself to headline status based on some influential singles and EPs, high profile festival appearances, and 2021's superb GRAMMY nominated debut album Collapsed in Sunbeams. Her jazzy soul is far edgier than that of Sade, but along similar lines. Catch her now before she explodes.
$30.-49.50. 8:00 p.m. The Eastern, 777 Memorial Dr. SE., Atlanta, 30316. www.easternatl.com
Thurs., Oct. 13
Caleb Caudle, Eddie's Attic — Nashville by way of North Carolina, singer/songwriter Caudle combines elements of folk, country and indie rock for a compelling catalog of heartfelt and beautifully constructed tunes. His voice has just enough twang to bring the roots but his songs aim for Jason Isbell territory although with less guitar, yet similar introspective scrutiny.
$15. 7:00 p.m. Eddie's Attic, 515-B N. McDonough St., Decatur, 30030. 404-377-4976. eddiesattic.com
Fri., Oct. 14
The Judds:The Final Tour, Gas South Arena — Wynonna Judd and Martina McBride perform a show that "celebrates the life and legacy of Naomi Judd" on a tour planned to be the elder Judd's last before her untimely demise. There won't be a dry eye in the house as daughter Wynonna reprises the duo's many hits, perhaps with opener McBride helping out on the harmonies that made the mother/daughter duo so iconic.
$49-399.50. 7:30 p.m. Gas South Arena, 6400 Sugarloaf Pkwy, Duluth, GA 30097. (770) 813-7500 . gassouthdistrict.com/venues/detail/arena
Ryan Adams, The Tabernacle — The concept of separating the artist from the art reaches critical mass when the emotionally unstable Adams was accused of sexual misconduct by a variety of women, including his ex-wife, in 2019. That pushed the already volatile yet prolific singer/songwriter off his major label deal and into hiding for a few years. He is back with two volumes of heartland rocking for a trilogy of albums on his own indie label. That has restored confidence in his musical talents from those who might have written him off as artistically D.O.A. He will likely play large swaths of material from the four discs released since 2020.
$52.50-79. 8:00 p.m. The Tabernacle, 152 Luckie St.NW., Atlanta, 30303. 404-659-9022. tabernacleatl.com
Daniel Donato and Kitchen Dwellers, Terminal West — Upstart Montana quartet Kitchen Dwellers are straight out of the talented pool of young bluegrass bands like The Infamous Stringdusters and Billy Strings that have captured the the ears of thew jam audience and created a subset genre often referred to as Grassacana. Donato's fingers fly over the fretboard energizing his roots country, adding bits of Grateful Dead influences and covers, to his approach.
$17-20. 8:30 p.m. Terminal West, 887 West Marietta St. NW C., Atlanta, 30318. 404-876-5566. terminalwest.com
Anna Tivel, Lou Hazel, Eddie's Attic — You can depend on any artist who records for the Fluff and Gravy label to hang on the fringes of the roots genre, and that's the case with Portland, Oregon's Anna Tivel. On her sixth and latest, Outsiders, the first not on that imprint, she combines her airy vocals with dark, folksy instrumentation and synthesized beats for a pensive production that's haunting and emotive.
$15. 7:00 p.m. Eddie's Attic, 515-B N. McDonough St., Decatur, 30030. 404-377-4976. eddiesattic.com
Sat., Oct. 15
Lucy Dacus, Crooks & Nannies, The Eastern — There is little doubt that folk/pop singer songwriter Dacus' higher profile was helped by her participation in Phoebe Bridgers' side project, Boygenius. Still, Dacus' personal songwriting and expressive lyrics, especially prominent on her latest, Home Video, have rightly attracted a larger audience who identify with many of her stories of growing up, some describing awkward situations such as "Hot & Heavy" and "First Time."
$25-49. 8:00 p.m. The Eastern, 777 Memorial Dr. SE., Atlanta, 30316. www.easternatl.com
Della Mae, Maya de Vitry, Eddie's Attic — Considering the success of female bluegrass stars like Molly Tuttle, it's hard to understand why more all women outfits aren't playing the music. There is Della Mae though. This group's debut was released in 2010. The band has also received a GRAMMY nomination. The quintet supports a newish album, Family Reunion, which brings some old time country into their rootsy fold. They even add electric guitar into the mostly acoustic mix.
$23. 7:00 p.m. Eddie's Attic, 515-B N. McDonough St., Decatur, 30030. 404-377-4976. eddiesattic.com
Sun., Oct. 16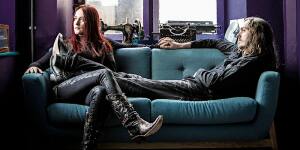 The Black Feathers, Eddie's Attic — The Black Feathers are a male/female duo featuring organic harmonies that cohere like the finest collaborations on a mix of folky, country and roots pop. Their music can be sweet or dark as the title of their recent Angel Dust & Cyanide implies.
$15. 6:00 p.m. Eddie's Attic, 515-B N. McDonough St., Decatur, 30030. 404-377-4976. eddiesattic.com
Mon., Oct. 17
Calexico, Ada Lea, Terminal West — Joey Burns and John Convertino remain at the helm of this iconic Americana outfit who have been pushing boundaries since 1997, releasing music that, as their name suggests, combines American influences with Latin sounds. They haven't always been successful, and some of their experiments don't always deliver (2020's Christmas album being one of them), but this year's El Mirador finds them in fine form — for any edgy, idiosyncratic indie act to persevere for over a quarter century is awfully impressive.
$30-35. 8:00 p.m. Terminal West, 887 West Marietta St. NW C., Atlanta, 30318. 404-876-5566. terminalwest.com
Billy Cobham's Crosswinds Project, City Winery — Cobham might not have been the first jazz-fusion drummer, but one listen to his explosive work with the first edition of the Mahavishnu Orchestra, circa 1971, and it's clear he was the most prominent and exciting. Five decades later, he's still at it, leading his own ensemble and blowing minds with his percussive accuracy and instrumental proficiency.
$20-$65. 8:00 p.m. City Winery, 650 North Ave. NE., 30308.404-496-3791. citywinery.com/Atlanta
Tues., Oct. 18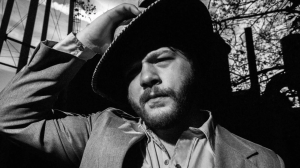 Early James, Vinyl — Fresh from opening for the Black Keys (Keys frontman Dan Auerbach produced James' albums), and another OTP gig in earl September, folk/blues/country singer James returns for a third shot at enticing the Atlanta audience into his odd yet winning music. His unique, unusual voice will capture your attention which, along with his quirky but cool songs, push him into dark, rootsy territory few others are working.
$15-18. 8:00 p.m. Vinyl, 1374 West Peachtree St., Marietta, 30309. 404-885-1365. centerstage-atlanta.com
Thurs., Oct. 20
Mike and the Moonpies, The Vandoliers, Vinyl — This impressive double bill of Americana acts is headlined by the Moonpies and their Commander Cody styled country songs with a strong dose of swing and Southern rock, heavy on pedal steel and frontman Mike Harmeier's Texas-infused twangy voice. The openers borrow a page from Steve Earle's tougher country style.
$17.50-22.50. 8:00 p.m. Vinyl, 1374 West Peachtree St., Marietta, 30309. 404-885-1365. centerstage-atlanta.com
Sat., Oct. 22
Futurebirds, The Eastern — This Athens based act is no stranger to Atlanta audiences. They have played their drifting, windswept Americana here since debuting in 2010, gaining enough fans over the years to allow them to play at this relatively large venue. Their country, rock and trippy singer/songwriter tunes always sound better live than on album. Recent EPs with My Morning Jacket's guitarist Carl Broemel indicate the band's direction and should nab them some new listeners.
$30-59.50. 8:00 p.m. The Eastern, 777 Memorial Dr. SE., Atlanta, 30316. www.easternatl.com
Davy Knowles, Napoleon's — After the dissolution of his Back Door Slam band, it was a surprise to no one that frontman/guitarist/singer/songwriter Knowles would graduate to a solo career, one that started with his 2014 debut. The Rory Gallagher fan—he even fronted Rory's old band for a tour—has released two more melodic, strong, soulful albums since and routinely delivers searing, sweaty shows that make you wonder why he hasn't been more warmly embraced by the blues rock community.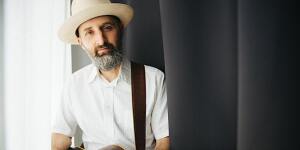 Seth Walker, Eddie's Attic — Frequent Atlanta visitor Walker has been working his often jaunty, soulful blues and world music in a variety of directions, all of them frothy and fun, for the better part of 20 years. His most recent band is one of his best, and Walker's affable stage presence with his supple vocals always nails the groove. Anyone new to his musical charms leaves a fan.
$15. 7:00 p.m. Eddie's Attic, 515-B N. McDonough St., Decatur, 30030. 404-377-4976. eddiesattic.com
Mon., Oct. 24
Liz Cooper, The EARL — Americana singer/songwriter Cooper has apparently ditched her band, Stampede, to go it alone for Hot Sass, her recent long-playing release. It's a raw, at times pummeling set that's a little too all over the place, but shows her to be a talented voice pushing boundaries from the jam heavy vibe she once promoted to a tougher, more song-oriented, at times psychedelic approach.
''$15-18. 8:00 p.m. The EARL, 488 Flat Shoals Ave.NE, Atlanta, 30316. 404-522-3950. badearl.com
Tues., Oct. 25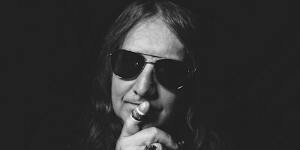 Kevn Kinney, Eddie's Attic — Mr. Drivin' 'N Cryin' is a wonderfully entertaining and literate solo performer, spinning funny, touching and sometimes elaborate stories gained through 36 years on the road fronting his main act, alone and with other side outfits. He probably doesn't have a set list, so maybe he'll play some of your favorite deep tracks … if asked and he can remember them.
$18. 7:30 p.m. Eddie's Attic, 515-B N. McDonough St., Decatur, 30030. 404-377-4976. eddiesattic.com
 
Wed., Oct. 26
The Wallflowers, City Winery — We're not sure who is in The Wallflowers these days other than frontman Jakob Dylan who claims the band is whoever he wants it to be. Fair enough. He and his backup musicians will roll out the radio hits from his earlier albums along with material from this year's Exit Wounds collection. Maybe these new guys will spark his previous, somewhat dour stage presence.
$70-125. 8:00 p.m. City Winery, 650 North Ave. NE., 30308.404-496-3791. citywinery.com/Atlanta
 
Thurs., Oct. 27
Amos Lee, Symphony Hall — Through eight albums, pensive singer/songwriter Lee has morphed from a stripped down, somewhat shy, introspective approach to a full blown, soulful, room filling balladeer. The latter is in full effect on the recently released Dreamland so expect that side of him to be featured tonight.
$39-99. 8:00 p.m. Atlanta Symphony Hall, 1280 Peachtree St., 30309. 404-733-4900. aso.org
 
Fri., Oct. 28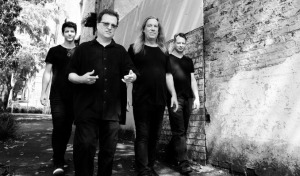 Violent Femmes, The Eastern — If you would have asked in 1983 when this oddly named, mostly acoustic folk/punk act's debut arrived, that they had any chance of being a going concern forty years later, it's unlikely many would have taken odds on that. But here they are, now a quartet, still fronted by co-founders nervy singer Gordon Gano and frantic bassist Brian Ritchie, ten albums in and playing songs that have become standards in their catalog and the indie rock genre in general. You'll get all the prickly, alt/anti-folk hits of course, plus a smattering of new tunes from their surprisingly solid 2019 release Hotel Last Resort.
$34.50-74.50. 8:00 p.m. The Eastern, 777 Memorial Dr. SE., Atlanta, 30316. www.easternatl.com
Sat., Oct. 29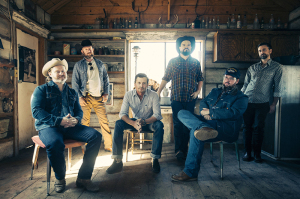 Turnpike Troubadours, Hogslop, Pullman Yards — It has been five years since these Oklahoma based Americana favorites have released new music, so perhaps we'll get some fresh tunes tonight. Regardless, their mix of bluegrass, country and rock has been tremendously popular in their roots genre, due in large part to a relentless tour schedule, blowout performances and some catchy tunes heavy on twang and sing-along melodies.
$49.50-129.50. 7:00 p.m. Pullman Yards, 225 Rogers St. N., 30317. pullmanyards.com
Lera Lynn, The EARL — The birth of singer/songwriter Lynn's first child not surprisingly plays a large part in the subject matter for her recent sixth release, Something More than Love. This sinuous treatise on life and love works perfectly with her supple, laconic vocals that sound as if she recorded these tunes on a lazy Sunday morning. Both will likely get more energized on stage, especially in the less than cushy surroundings of this venue.
$20. 9:00 p.m. The EARL, 488 Flat Shoals Ave.NE, Atlanta, 30316. 404-522-3950. badearl.com
Sun., Oct. 30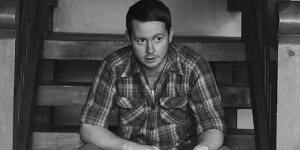 John Fullbright, Eddie's Attic — Oklahoma singer/songwriter Fullbright was an up and coming artist with a classic, GRAMMY-nominated album, Songs, in his pocket before he all but disappeared for eight years. He's back, finally, with a new recording, Liar, that captures his beautifully crafted lyrics about life and living. His voice is as honest and truthful as that of Jason Isbell or James McMurtry, high praise indeed.
$17-20. 8:00 p.m. Eddie's Attic, 515-B N. McDonough St., Decatur, 30030. 404-377-4976. eddiesattic.com
Tues., Nov. 1
Southern Culture on the Skids, City Winery — It's always a party when this trio hits town for another trawl through the trailer parks, dirt tracks, and greasy food joints that have informed their low-rent Southern existence for the past four decades. The classier, candle-lit and pricey craft beer/wine environs of this venue would seem the antithesis of everything SCOTS promotes, but their music oughta bring enough sleaze to at least allow for some flying fried chicken from the stage.
$20-30. 8:00 p.m. City Winery, 650 North Ave. NE., 30308.404-496-3791. citywinery.com/Atlanta
Please send upcoming blues events to consider for CL's Blues & Beyond concert calendar to hal.horowitz at creativeloafing.com