ATL UNTRAPPED: 'DEKALB' Is Done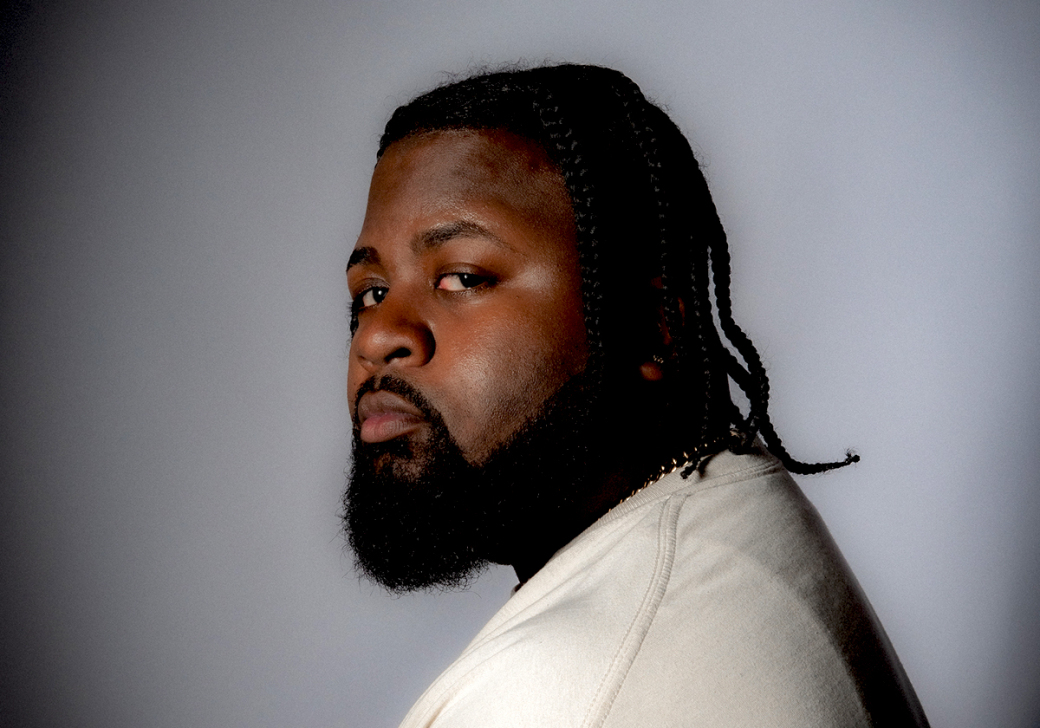 OUT FOR DELIVERY: Michael Aristotle eyes a first quarter release date for 'DEKALB', his long-awaited sophomore album.
Little to nothing in the music industry is one hundred percent confirmed until it actually happens. From release dates and interviews to tour announcements and album titles, most things in this world are in a constant state of fluctuation. That's why it was so refreshing to learn that Michael Aristotle — despite enduring one of the most heartbreaking moments of his life in 2022 — is sticking to a years-long promise that he made to fans. DEKALB, his sophomore album that he previously teased for the 2021 ATL Untrapped feature on East Chain, is officially finished, and listeners will have their hands on it sometime during the first quarter of 2023.
Ahead of its release, Michael Aristotle caught up with CL to discuss the purpose of his upcoming LP, the personal tribulations that led to its creation, working with Missy Elliot, and the unyielding importance of coming home. Our conversation follows, lightly edited for length and clarity.
Joshua Robinson (Creative Loafing): I've been listening to DEKALB little by little since you sent it to me, and it is a good project, man. The song on there with Will Hill is nice, and the one with Wara and Ben Reilly — that's the one! The whole project, though, just flows.
Michael Aristotle: Thank you. I wanted it to do that. I wanted it to flow. I was very serious about that because I felt like Almost There was just — and I like my last project now that I've had time with it — fun, fun, fun, fun, fun, all these different tempos, and all these different things. We just had to figure out how to make it sound good together. But I feel like this album gradually goes. It has its highs and its lows, but it flows.
Facts. It sounds like crafting a better project overall was on your mind, so what other goals did you have going into DEKALB? I know people like to talk about inspiration, but instead of going that route, what concrete goals did you put on this one, whether it be performance or expanding your skills?
A better balance. I'm so happy that you brought up performance because I knew I wanted this project to be more personal than my music's ever been, and I wanted a balance of those songs with songs that I can perform. When you do shows, it's your chance to kind of bring people into your world, and I always thought about that. I used to look at a lot of YouTube videos of Childish Gambino tours and Drake tours. Drake was a huge inspiration show-wise and performance-wise. And if you notice, he never really did a lot of the deep cuts when he was performing. He did a lot of the hype, energy shit because, of course, you come to a show and want that experience. He might do one or two deep cuts, but it causes you to afterwards be like, "Damn, I wanna go listen to all over again." Then you pay even more attention to the the deep cuts. So yeah, my biggest goal was balance. I wanted those jams. DEKALB is so personal to me. It's where I grew up, you know? It's short for DeKalb County. I knew when I made this project that I gotta say what's on my mind, but I also want songs that people can sing and dance to. Things that bring people in, basically.
Bet. Since DEKALB is symbolic of home for you, how did you work to relay the since of home into the music?
One thing I think people will notice as time goes by is that on almost every song, I mention something about home or explicitly say the word home. Songs like "Kinfolk" really sound like home. Aside from my crib, I also grew up in Wili Hendrixs's — the album's executive producer — crib. That's my best friend. He's like my brother, and I grew up in his house, too. Going in his fridge and everything. His mom like my mom, and I feel like "Kinfolk" sounds like his living room. It's very homey and soulful. Years back, I also moved into that house, and we made this whole project in that house as well. So the whole project was done in DeKalb County. I knew if I wanted people to relate, I had to be more personal. I had to tell people what home was like for me. When you hear "Lock-Ins," that's a Golden Glide lock-in. That's Saturday nights on the East Side, Wesley Chapel. It takes you into the world that I was in. On the second half of the intro, "Come Back Home," I talk about getting my sneakers at South DeKalb Mall. I reference a lot of home things, street names, and places I really went to.
Got you. What's the longest you've ever been away from home?
The longest time I spent away from home is the reason why this project was made. I was away from home for nearly three years. This story is almost a continuation of Almost There. Almost There is because I left home. In 2017, me and Wili got this apartment in Doraville. We ended up getting with a management team at Tree Sounds, and then out of nowhere, we ended up working with Missy Elliot. We started working on her project so much that we started missing work. I could't cover shifts and different things. Wili ended up getting fired, if I'm not mistaken. But me, I had to quit. I had to really quit, and we lost the apartment. Voluntary eviction, you know? Then we moved into Tree Sound. So yeah, we lived on the Northside for two years, and in those two years, we ended up making the songs that changed my life. [Missy's] "Cool Off" and "Throw It Back." "Throw It Back" was on the VMAs. And everybody back home was like "Oh, these niggas, they made it! They're doing it!" But they didn't know how much stuff we were going through behind the scenes. I finally came back home in February 2020, so about a month before my last album released. DEKALB picks up where Almost There left off, really.
I forget which song it is, but you reference things like that. At one point you rap about how the royalty checks aren't coming in as fast.
Yup. Perception is everything. I love that royalty checks line. It's so real to me. "Cool Off" had got synced in a commercial, so it was an amazing check that we had got. Then I bought my car. I bought a fucking BMW. I always wanted a BMW, and I finally had got a BMW February 2021. It was also the same week that I found out I was NAACP nominated for "Cool Off." My name was growing because I wasn't just a rapper. I was also a songwriter. Over time, a lot of people on the Eastside that I grew up with were looking at me like, "Oh snap, like you really getting closer to your dreams!" And I'm like, "Man, little do you know, my royalty payment this month wasn't like it was months ago."
(Laughs) So on a personal note, what has life been like for you since then?
I've been living off of this. I'm not really working a job. I'm living off royalties. I'm not hustling up money from features or anything. And I started going through real shit, you know? The royalties dried up. My mom passed. My aunt passed as well. A relationship ended with a woman I really really loved. So a lot has happened since Almost There for sure. I think it comes across like that on the album.
It sounds like a lot. I can only imagine, man. I know life is…life.
Yeah, life is gonna life. Even when you think you got it figured out. That's the one thing I've learned — you'll never have it figured out. Another thing I also learned is you gotta show up for yourself. You just gotta wake up every day and show up for you.
And this is your first album that you're dropping since your mom passed. How does that feel?
Insane, very insane. It's weird because with this album in particular, my mom was very like, "Did you finish your album? Did you finish your album?" It was always strange to me. I never thought about how she views me in that light. When she was here, she would brag to all her friends like, "Yeah, my son, he's doing his thing! He's working with Missy and all these great people! Y'all don't even know, I'm finna get up outta here!" I was working like super hard because I was trying to get her out of a shelter. She was battling a lot of things, and she was in a shelter at the time. My whole plan was to work super hard. My next check — get a house and move her back to Atlanta because she was in New York. That was like my driving force in my music. So when she passed, I shut everything down. I didn't want to do music. I didn't want to do none of this shit. I was like, "Man, fuck all this shit." I couldn't talk about it for months — it was just getting to me very, very bad. And I'm at a point where it's like, slowly I'm trying to make peace with it. Making the music helped me. I didn't want to put out the album, but Willie kept me in there. Willie kept me in there, he kept me going. He was like, "Yo, whenever you want to start back again, I got you. Whenever you want to, but you gotta finish this because this is really good. And your mom would want this."
I'm glad you took that time. What you're saying makes me think about Takeoff and Quavo. To see Quavo come back and make that song and see that pain on him is just tough. Artists kind of have a job that isn't actually essential, but everyone kind of treats it like it is. We push y'all so much because we "need" some new music.
Yeah, everything you said just now is so real. Even I told myself, 'Damn, Quavo. How did you do that? How did you get in there and make the song?' But I gotta look at myself, too. I made "Multiply," the first song from my EP, Out For Delivery, a day after my mom's funeral. I was at the funeral breaking down. It wasn't no rap shit. I wasn't thinking about no bars. I got back to Atlanta, and Wili was playing with some sounds. I don't know — a lightbulb just came in my head. Like how did I get in there and put myself in that in that spot, in that position? It's the weirdest thing, man. And when your friends are creative, you like what they do, but you also gotta give them that space. There's nothing you can say. Nobody. A quote isn't going to help me right now.It's all about timing — just time and space.
Facts. Well, since we've covered the album and what's been going on with you, I've just gotta know. What has Missy said about DEKALB?
She has not heard the full album. It's hard to get her to sit down and just hear like something totally because I been working on her stuff. But she likes what I do. She thinks I'm pretty cool.
That's a flex! That's like a huge flex.
(Laughs) I guess it's because she's like family now. Like, a lot of people don't know. Missy's the reason I got to see my mom one last time. I got the call from my grandma that my mom had got really sick, and at the time, I was working to get my ticket to fly up there to New York. I wasn't in the Missy sessions like that, so she's like, 'Hey, what's going on? I haven't seen you. What's going on?' I just told her what was going on. I'm like, 'My mom, she's like super sick. I don't know what's going on. I gotta go see her. I'm sorry if I if I didn't tell you before. I just been working on all these things to get up there.' And no lie. She heard that and immediately sent me money for my ticket. I flew up there in the next two days, I think. I went to see my mom, and the doctors are telling me she was making progress. I'm thinking she's gonna pull through, and then I land back in Atlanta. The next morning, they tell me that she passed. My grandma calls me like, 'Man, I feel like she was waiting for you.' If I didn't get there sooner, I would not have got to see her one last time. Missy she made that happen for me. So yeah, I don't know. It's a crazy thing because it's Missy. She's an icon, you know? But man, she's become my mentor. She's become like a big sister. She's become like an auntie at times when she gets on me with some things.
Yo, that's beautiful that you have someone like that in your corner, man.
I still can't believe that shit! (Laughs)
Yeah, the fact that it's Missy just makes it even cooler! We all need that supportive person in our lives, and yours just happens to be Missy Elliot. You won, man! So final question for you: What do you hope people take away from the album?
I hope people know like, my biggest theme is not only home. In the intro when I say, 'You can always come back home,' it's just another way for me to say 'You can always try again.' I want people to feel like it's never too late to do certain things you want. It's okay if you find out the path you're on maybe is not your right path. Maybe there's something else. I hope people feel motivated that they could try again. I want people to get back up. When they don't feel like they can, I want people to get back up. Coming back home is just starting over. That's all. —CL—
Upcoming Shows
Tuesdays
Raury, Smith's Olde Bar — Former 2015 XXL Freshman Raury has had a music career that most artists would dream of. The Stone Mountain native broke onto the music scene with "God's Whisper" and Indigo Child in 2014, and in the process, he caught the attention of everyone ranging from local legends like Key! to renowned industry veterans like Kanye West. From the legendary OutKast reunion shows to Music Midtown, Raury has performed at some of the biggest concerts Atlanta has thrown in recent history, and on the contrary, he has also thrown some incredibly unique and intimate sets in woods throughout the city. Now, Raury is adding another major look to his growing performance resume: an ongoing residency at Smith's Olde Bar. Catch the Strawberry Moon artist every Tuesday for a live jam session, and if you feel so inclined, come prepared to join the groove. — Joshua Robinson
$10. 7:00 p.m. Smith's Olde Bar, 1578 Piedmont Ave NE, Atlanta, GA 30324. www.sobatl.com @smithsoldebar
Fri., Feb. 3
Token & Ben Reilly, The Loft — Ben Reilly has been on a roll over the past couple of years. With the acclaimed releases of 2021's Freelance and 2022's Freelance: Charlie, the fourmatic general has helped the Abstract Media Group collective grow from a local entity to one with a national buzz. Now, Ben Reilly is continuing his takeover with an opening slot on Token's Never Too Different Tour, so make sure you go and support him when the tour hits the Loft on February 3. — Joshua Robinson|$20-$60+. 7:00 p.m. The Loft, 1374 W Peachtree St NW, Atlanta, GA 30309. www.centerstage-atlanta.com @centerstageatl
Sat., Feb. 4
Arrested Development, Cracker, and Cowboy Mouth, Buckhead Theatre — Arrested Development is playing at Buckhead Theatre this month, and they aren't just doing it "For The FKN Love" of hip-hop. The legendary Atlanta-based band is hitting the stage to support a cause that's near to their hearts: Friends of Disabled Adults and Children's (FODAC) 10th Annual Alzheimer's Music Fest Benefit Concert. In a recent interview with CL, Speech talked about the significance of their now-annual gig.
"So many Black people, especially over the age of 60 to 70, are struggling with dementia [and] Alzheimer's, but it's not one of those issues that we as a community talk much about. We talk about high blood pressure, heart disease, and diabetes, but we don't talk about Alzheimer's and dementia. And yet we're twice as likely to get it than our counterparts in the nation," Speech explained. "It's very much affecting real family members of ours. So I like the fact that this festival highlights this issue and allows people to donate money without ever doing it directly. All they're doing is going to enjoy music out with their loved ones. And they're simultaneously supporting an entire community that's been voiceless for a while. I like that. To me, it's easy. It's a win-win for everybody." Grab your tickets to see one of the city's most timeless acts and support an important cause in the process. — Joshua Robinson
$61.50. 6:00 p.m. Buckhead Theatre, 3110 Roswell Rd NE, Atlanta, GA 30305. www.livemu.sc/3NhqQQ9 @buckheadtheatre
Fabo, Pastor Troy, Backbone & More, Atlantucky — hip-hop transcends music, and Nappy Roots are the perfect example of the culture's reach. The renowned Kentucky-bred collective celebrated their influential debut album's 20th anniversary last February, and this month, they will be celebrating the one-year anniversary of their Atlanta-based brewery, Atlantucky. Atlantucky's anniversary party will feature new brews, tours of the facility, and — of course — some great live hip-hop. Fabo, Pastor Troy, and Backbone of the Dungeon Family lead the lineup of acts, so get ready for an undoubtedly Nappy affair from the city's craftiest rappers. — Joshua Robinson
Free-$50. 6:00 p.m. Atlantucky, 170 Northside Dr SW suite 96, Atlanta, GA 30313. www.atlantucky.com @atlantucky
Fri., Feb. 17
A Boogie Wit Da Hoodie, Lola Brooke, J.I. & More, The Eastern — hip-hop is no stranger to tales of internal conflict. From classic rap albums like T.I.'s T.I. VS T.I.P. to more contemporary offerings like NLE Choppa's Me vs. Me, the theme of confronting one's demons and exploring one's dualities never seems to get old. One of the latest rappers to go that route is A Boogie Wit Da Hoodie. The New York City native's latest full length album, Me Vs. Myself, dropped in December, and to support the record, he's hitting the road for a quick two-month stint alongside rising artists Lola Brooke, J.I., and Bouba Savage. The Atlanta show is already sold out, but resale tickets and VIP packages are still available. — Joshua Robinson
$85-$402. 7:00 p.m. The Eastern, 777 Memorial Dr SE Building C, Atlanta, GA 30316. www.easternatl.com @easternatl
Sat., Feb. 18
Eric Bellinger, Center Stage — After a relatively huge year in 2021 that resulted in a Grammy-nominated solo album and a popular collaborative project with Hitmaka, Eric Bellinger seemed to get even bigger in 2022. Last summer, he performed alongside Usher for the Atlanta R&B icon's acclaimed Tiny Desk Concert, and over night, it was like listeners had finally tapped in with the veteran singer-songwriter's solo output. On the heels of his second Hitmaka collaborative album 1(800)HIT-EAZY: Line 2, Eric Bellinger will be performing in front of a sold-out show at Center Stage, and if you're a hardcore R&B fanatic, this is definitely a show worth the resale prices. — Joshua Robinson
$75-$154. 8:00 p.m. Center Stage, 1374 W Peachtree St NW, Atlanta, GA 30309. www.centerstage-atlanta.com @centerstageatl
Fri., Feb. 24
J.I.D, Smino & SwaVay, Coca-Cola Roxy — Last year, J.I.D. and Smino individually released album of the year contenders with the long-awaited The Forever Story and the equally anticipated Luv 4 Rent, respectively. To kick off 2023, the Southern hip-hop artists are joining forces for their co-headlining Luv Is 4Ever Tour. As if that wasn't enough to sell tickets, J.I.D. and Smino have also tapped emerging Atlanta artist SwaVay as the opener. SwaVay is fresh off his ALMETHA'S SON album, so if you're someone who values artists that excel at putting full-length records together, this show is for you. — Joshua Robinson
$120-$465+. 7:00 p.m. Coca-Cola Roxy, 800 Battery Ave SE #500, Atlanta, GA 30339. www.cocacolaroxy.com @cocacolaroxy
Sun., Feb. 26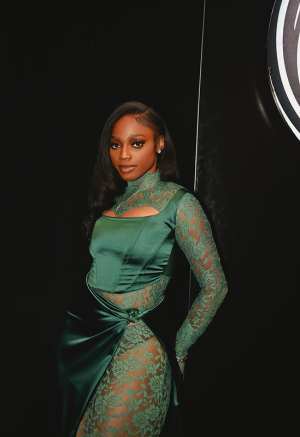 Ari Lennox, Alex Vaughn & Jai'Len Josey, Coca-Cola Roxy — Ari Lennox's sophomore album, age/sex/location, was propelled by her groovy, Jermaine Dupri-produced single "Pressure," and one of the song's writers was Atlanta's own Jai'Len Josey. Following the gold-certified single's success, Ari Lennox has returned the favor to Josey by tapping her for opening support on the age/sex/location Tour this spring. The North American trek marks the first tour of Jai'Len Josey's promising career, so make sure to pop out for the rising ​​Hillman Grad and Def Jam signee's homecoming show at the end of the month. — Joshua Robinson
$200-$649+. 8:00 p.m. Coca-Cola Roxy, 800 Battery Ave SE #500, Atlanta, GA 30339. www.cocacolaroxy.com @cocacolaroxy
New Releases
Aáyanna: "Can You Take It" (Avant Garden)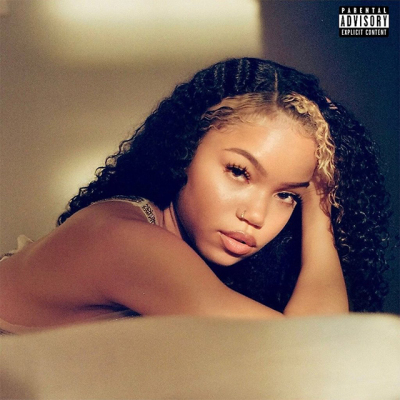 DvDx: "Maintain" ft. House 9 Jayxin & Drop (Euphonia)
Efojie: the autumn's transparency (Efojie Publishing)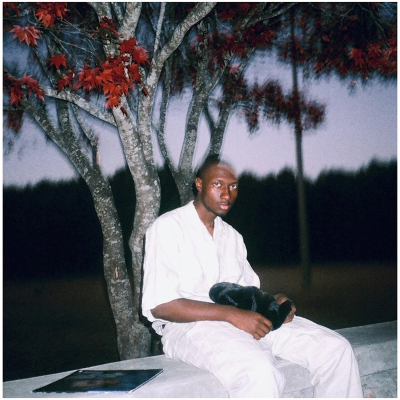 Hunxho & Yetty: Humble As Ever (300 Entertainment)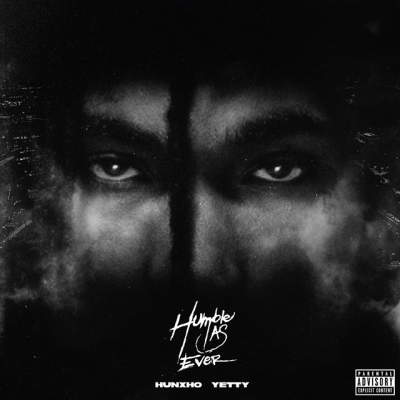 Jazzy Tha Rapper: "Big Coco" (21 Entertainment Group)
Popstar Benny: University! (True Panther)
Will Hill: In The Meantime (Atlantafornia)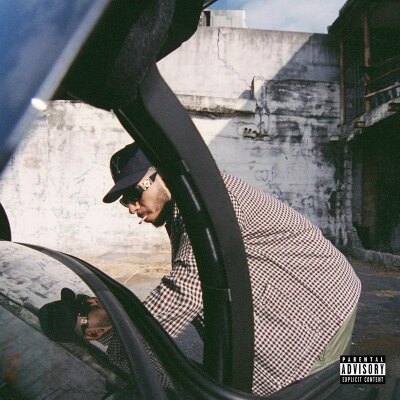 Z6Saint: "Carry It All" (IJU)