BLUES & BEYOND: And, the winner is …
The Atlanta Blues Society holds its annual Atlanta Blues Challenge, Mudcat returns, Joe Alterman swings, and more new albums
The August heat might be getting more oppressive as climate change continues to raise temperatures, but even so, there are plenty of rousing blues and roots happenings this month that ensure hot performances on area stages even if there was a winter chill outside.
The highest profile event this month is, and traditionally has been, the Atlanta Blues Challenge presented by the Atlanta Blues Society. There are three competition categories:Youth, Solo/Duo, and Band. Winners of each go to Memphis (with financial assistance from the ABS) to represent Atlanta and battle it out with bands from all over the country. A fourth category, The People's Choice, is awarded a cash prize only.
The Atlanta Blues Challenge will be held Aug. 20 at Madlife Stage & Studios, 8722 Main St. Woodstock, 30188. While it's a time-effective way to experience many of the most talented blues and roots musicians the area has to offer in one fell swoop, it's also a long day. The music starts at 1PM and is tentatively scheduled to end somewhere around 8PM, depending on how many acts are competing. Click here for details.
In June, Mike Lowry, a well-known and respected Atlanta roots musician, suffered a debilitating stroke. A Go-Fund-Me has been created to help defray his medical bills. Details are here.
In more positive health news Mudcat, who was recently sidelined for a few months with radiation treatments, has booked his comeback shows. On Aug. 19, he will introduce tunes from his recently released Flight School album of bluesy pop/rock (featuring local singer/songwriter Mandi Strachota on three tracks) at Waller's. Then it's off to Blind Willie's, Aug. 20, for a deeper blues show cherry-picking from his enormous catalog of originals and covers, specifically of the Piedmont blues he has always supported. Welcome him back. Details in listing below.
Pianist Joe Alterman brings plenty of blues to his jazz stylings. Alterman, with backing from a standup bassist and a drummer, has out a new release this month, Joe Alterman Plays Les McCann: Big Mo and Little Joe, where he covers ten generally obscure McCann compositions and adds one they wrote jointly. It follows Alterman's recent solo EP of solo piano covers and is a terrific, joyous, uplifting performance revealing lesser known McCann gems. Alterman works the jazz/blues piano idiom with style and enthusiasm that showcases his world-class talent. McCann, a huge fan, talks to him by phone often and is quoted as saying "Knowing him (Alterman) is one of the great moments in my life. I see the ultimate greatness in Joe." Support this album release show and see why McCann is so excited by this piano player, Aug. 10 at Eddie's Attic. Details in listing below.
Two additional new albums from local artists are well worth your time.
The Waymores continue their authentic country twang with Greener Pastures. Catch them playing a few times in Aug. before they hit the road. The Hunt House date, Aug. 25, is more of an official album release event as that's the day of the disc becomes available.
The harder edged The Ides of June deliver a solid batch of dusky Black Crowes-styled blues rocking on Rising Tide. Their CD release show is Aug. 12 at Smith's Olde Bar. Details on both shows below.
These Blues and Beyond live highlights should help alleviate any humid, summer doldrums you might be feeling.
Thurs., Aug. 3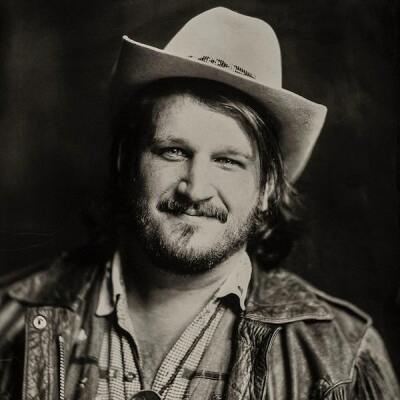 Willi Carlisle, The EARL — Multi-instrumentalist and folkie Carlisle mixes the stripped down Midwestern strum of early Dylan and Woody Guthrie with a dollop of raw poetry and politically/personally-slanted lyrics. Like his inspirations, it's more about the words than the melodies, but the punk in him still dubs his music "Western AF," indicating a no-bullshit sensibility driving his ragged, but right, live performances.
$15-20. 8:30 p.m. The EARL, 488 Flat Shoals Ave.NE, Atlanta, 30316. 404-522-3950. badearl.com
Fri., Aug. 4
Vincent Neil Emerson, Eddie's Attic — Texas singer/songwriter/storyteller Emerson got a big break opening the recent Tedeschi Trucks shows at the Fox, so it's likely many who saw him there will return for this headlining club date. He has also caught the eye of veteran Americana songwriter Rodney Crowell, a vocal supporter who also produced Emerson's first album. It continues the traditions of rambling Texas forbearers like Townes Van Zandt, Guy Clarke, Steve Earle and even Willie Nelson (who he covers), mixing provocative lyrics with darker folk/country melodies.
$26.50. 9 p.m. Eddie's Attic, 515-B N. McDonough St., Decatur, 30030. 404-377-4976. eddiesattic.com
Sat., Aug. 5
Sunset Jazz Festival, Cadence Bank Amphitheater at Chastain Park — Robert Glasper, David Sanborn, Pete Escovedo and Jarrod Lawson will highlight the softer side of jazz fusion for this long show that should have couples swooning under the stars (depending on the weather of course). All are talented musicians and the combination of Latin (Escovedo), soul (Sanborn) and funk (Glasper) makes this a diverse evening that has something for most every jazz lover…with Glasper likely to steer the music into edgier waters.
$30-99+. 6 p.m. Cadence Bank Amphitheater at Chastain Park, 4469 Stella Dr., 30327. 404-233-2227. livenation.com/venue/KovZpZAEkAaA/cadence-bank-amphitheatre-at-chastain-park-events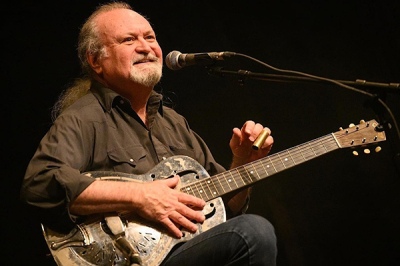 Tinsley Ellis, Eddie's Attic — Atlanta's favorite veteran blues rocker continues his "Stories and Songs" tour, stripping down his own tunes to a solo acoustic format and adding cool covers of songs he loves but doesn't get to play in his usual tougher, plugged-in guise. Come for the songs, stay for the chatty stories … either way you win.
$36. 7 p.m. Eddie's Attic, 515-B N. McDonough St., Decatur, 30030. 404-377-4976. eddiesattic.com
Victor Wainwright and The Train, Smith's Olde Bar — Those who bemoan the lack of blues-based piano pounders these days need to run to this show. Savannah, GA, born, ex-air traffic controller, Grammy nominated Wainwright pounds those 88s with abandon. He's got a gutsy, soulful voice, his band kills and he's a road hardened veteran who knows how to deliver the rocking goods live. Proof of that is his 2016 B.B. King Entertainer of the Year award. Not to be missed.
$20-25. 8:00 p.m. Smith's Olde Bar, 1578 Piedmont Ave. NE, 30324. 404-875-1522. sobatl.com
Wild Ponies, Eddie Owen Presents: Red Clay Music Foundry — Doug and Telisha Williams, aka Wild Ponies, have been at this country/folk/ rock thing for over a decade, although they haven't produced a lot of albums during that time. The most recent was six years ago (their web page promises new material), but the duo's songs, which combine bluegrass and folk with country and just enough rock to fatten the sound, remain timeless. And with Telisha's charismatic voice they know how to charm an audience. \
$25-30. 8:00 p.m. Eddie Owen Presents: Red Clay Music Foundry, 3116 Main Street, Duluth, 30096. 404-478-2749. eddieowenpresents.com
Sun., Aug. 6
Lori McKenna, City Winery — A veteran Americana singer/songwriter, the Boston based McKenna has established herself as one of the most dependable and talented tunesmith's in her crowded field. She's been banging away since 2000, but might be better known for providing hits for marquee names such as Keith Urban, Faith Hill, Tim McGraw, and many others. Uber producer Dave Cobb helped bring her own work to the mainstream with three albums he helmed, nabbing a Grammy nomination in the process. She's got a new release, 1988, again with Cobb at the controls, which is arguably as potent as anything she has done.
$42-32. 8:00 p.m. City Winery, Ponce City Market, 650 North Ave. NE., 30308. (404) 496-3791. citywinery.com/Atlanta
Mon., Aug. 7
Great Southern, City Winery — The show is officially titled "Dickey Betts Presents Great Southern," but a caveat on the venue's web page makes it clear the 79-year-old Betts is NOT performing with the band he is "presenting," at least not on this date. Regardless, his shadow will loom large as Great Southern is sure to cover much of Betts' catalog both in and out of The Allman Brothers Band, bringing a more country slant to the material and focusing on the albums where they backed him during his solo years.
$30-45. 7:00 p.m. City Winery, Ponce City Market, 650 North Ave. NE., 30308.(404) 496-3791. citywinery.com/Atlanta
Melanie A. Davis, Chloe Kay, The Little Britches Rodeo, The EARL — This solid triple bill of country/folk/jazz and even techno female singer/songwriters makes for an intriguing and captivating evening. It's headlined by Kentucky's Davis, who leans into jazz stylings on her new album (released last Friday!), that are as sweet, supple and fragrant as "Magnolia," its first single. Atlanta's Kay brings some low-key electronics into her material with her take on Sam Smith's soul ballad "Dancing With a Stranger," but a cover of Prince's "When Doves Cry" is sure to be a crowd pleasing set highlight.
$13. 8:00 p.m. The EARL, 488 Flat Shoals Ave.NE, Atlanta, 30316. 404-522-3950. badearl.com
Wed., Aug. 9
The Baseball Project, Terminal West — It's "an evening with…" which means two full sets from this indie rock supergroup of sorts, featuring some ex-members of R.E.M. (Buck and Mills), Dream Syndicate (Steve Wynn), The Minus 5/Young Fresh Fellows (Scott McCaughey), and Filthy Friends (Linda Pitman). These baseball-loving musicians just released a fourth album of songs about our great national pastime humorously entitled Grand Salami Time!, their first in nine years. There is no way musicians with these impressive credentials wouldn't be worth hearing, and even if most of the tunes concern baseball, they are well crafted in a sort of British Invasion meets Nuggets way. Plus it's clear these folks are "Having Fun," not coincidentally the name of one of their new songs. While little on the current album hits a home run, there are a lot of solid doubles, and live it'll likely be a blast.
$25. 8 p.m. Terminal West, 887 West Marietta St. NW Ste. C., Atlanta, 30318. 404-876-5566. terminalwestatl.com
Thurs., Aug. 10
Circles Around the Sun, Terminal West — The backstory is that this aggregation of jam dudes, led by the late Neal Casal, formed to provide the ambient music before and after performances by the Grateful Dead during that band's final "Fare Thee Well" shows. They were so well received, the band continued to record mostly instrumental music under their own name. After Casal's suicide they regrouped, hired another guitarist and just released a new album of more pop oriented, but still primarily vocal free, often spacey/jazzy material, Language, which they will likely feature tonight.
$20. 8 p.m. Terminal West, 887 West Marietta St. NW Ste. C., Atlanta, 30318. 404-876-5566. terminalwestatl.com
Joe Alterman, Eddie's Attic — See Blues & Beyond column. Local piano whiz Alterman promotes his new album of Les McCann covers that's as frisky, fun, and soulful as the man himself. Show Alterman some Atlanta love — but get tickets early for what will surely be a sellout.
$20. 7 p.m. Eddie's Attic, 515-B N. McDonough St., Decatur, 30030. 404-377-4976. eddiesattic.com
Fri., Aug. 11
Mother's Finest, Eddie's Attic — Yep, they're still a thing. Although far from the national presence this multi-racial rocking soul ensemble was back in their mid-'70s/early '80s heyday, MF still turns in rugged, raw performances of the old treasures, mixed with new material. Front person Joyce Kennedy hasn't lost a step and delivers her tough, Tina Turner-influenced vocals with sweaty passion. Hopefully they'll include their searing version of the Jefferson Airplane's "Somebody to Love," guaranteed to blow the dust off Eddie's walls.
$41.73. 7 and 9 p.m. Eddie's Attic, 515-B N. McDonough St., Decatur, 30030. 404-377-4976. eddiesattic.com
The Gibson Brothers, Eddie Owen Presents: Red Clay Music Foundry — Brothers Eric and Leigh Gibson have been releasing bluegrass and country albums for almost three decades. While far from the pop approach of The Everly Brothers, they share a similar style of vocal harmonies, just with more roots music. It always helps to have Dobro master Jerry Douglas as producer, which makes the siblings' new Darkest Hour one of their finest.
$25-30. 8:00 p.m. Eddie Owen Presents: Red Clay Music Foundry, 3116 Main Street, Duluth, 30096. 404-478-2749. eddieowenpresents.com
Sat., Aug. 12
Lyle Lovett and His Large Band, Atlanta Symphony Hall — Anyone who caught Lovett and his expansive band at this venue a few months ago will attest to how remarkable an ensemble they are. Lovett's dry witted, laconic stage presence remains magnetic and his between song banter connects the musical dots between folk, soul, gospel and country, making it all seem like a natural extension of his quirky but endearing personality. Catch him now because this particular version of the ever evolving Large Band is hot.
$49-149+. 8:00 p.m. Atlanta Symphony Hall, 1280 Peachtree St., 30309. 404-733-4900. aso.org
The Ides of June, Smith's Olde Bar — These local Southern blues rockers held off until Aug. to release their new album, Rising Tide but it was worth the wait. The explosive mix of bluesy, rugged, swampy red clay zingers, with booming vocals from singer/bassist Dusty Huggins, along with well-written songs and crisp, professional production makes this one of the best Atlanta-based organic rocking releases of the year. Think ZZ Top before the synthesizers for an approximation of the quartet's leathery attack. And you just know they're better live.
$12-15. 8:00 p.m. Smith's Olde Bar, 1578 Piedmont Ave. NE, 30324. 404-875-1522. sobatl.com
Gov't Mule, Jason Bonham's Led Zeppelin Eve, Cadence Bank Amphitheater at Chastain Park — Atlanta is fortunate to be one of the dozen cities where the Warren Haynes' led Mule will unleash their version of Pink Floyd's Dark Side of the Moon, (they dub it "Dark Side of the Mule") for the final time. Add an opening set which will introduce new songs from Mule's current 12th album Peace…Like a River along with Zep covers from John Bonham's son's band for a classic rock eruption that's sure to sell out.
$35-91+. 7 p.m. Cadence Bank Amphitheater at Chastain Park, 4469 Stella Dr., 30327. 404-233-2227. livenation.com/venue/KovZpZAEkAaA/cadence-bank-amphitheatre-at-chastain-park-events
Sun., Aug. 13
Jimmy Webb, Eddie's Attic — Unbeknownst to most, Webb, whose timeless '60s work for Glen Campbell and others remains his most enduring musical legacy, released a new album of instrumental piano cover songs, wittily named SlipCover, in 2018. He'll of course play the classics that defined his songwriting life, but will also probably include some obscure selections, composed over a remarkable and prolific 50 year career.
$56.18. 6 and 8 p.m. Eddie's Attic, 515-B N. McDonough St., Decatur, 30030. 404-377-4976. eddiesattic.com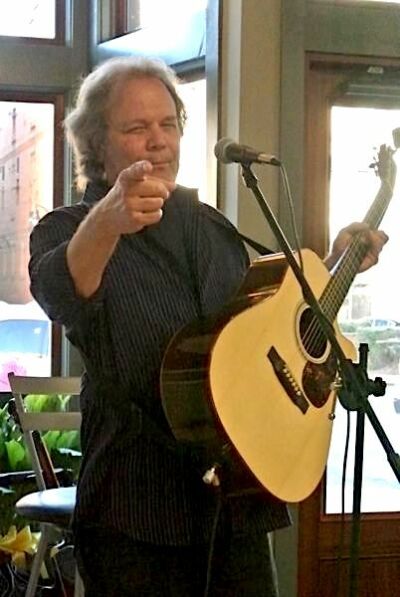 Tunes for Tommy, Music on Main Street — Tommy Talton has been a mainstay of the Allman Brothers Band/Capricorn/Macon scene since his days as co-founder of Cowboy in the '70s. He has played with them all, including high profile work with Gregg Allman's first solo tour that featured his band. He has been struggling with cancer for years, and this benefit show is planned in hopes to help defray some of those bills. Artists set to appear include Jimmy Hall, Randall Bramblett, Sonny Emory, Nick Johnson, Mandi Strachota, Daryl Dunn, Mudcat, Mike Veal, and Talton himself. More are sure to be added.
$50-100. 4 p.m. Music on Main Street, 113 Main St. NW, Lilburn, 30030. 770-609-6393. gracenotefoundation.org/music
Tues., Aug. 15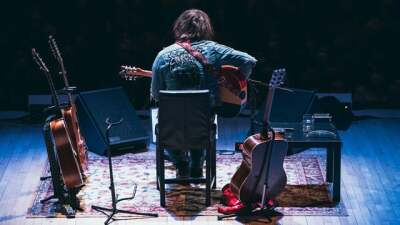 Ryan Adams & the Cardinals, Coca-Cola Roxy — Rescheduled from May 25. Adams has a long way to go to revive his career, which tanked after a raft of negative press about alleged sexual misconduct (from which he was legally cleared) and a nasty divorce from actress Mandy Moore. He has returned to his artistically-fertile self lately, releasing at least six under-the-radar albums since 2019 (four in 2022 alone!), two of which were song-by-song recreations of Bruce Springsteen's Nebraska and Bob Dylan's Blood on the Tracks. That brings his total up to 24 studio discs, so what he'll be playing is unclear. But if Adams is trying to win back his once sizable audience, it's likely he will deliver a professional performance with a great band behind him, something that could previously not be counted on.
$45-99. 8:00 p.m. Coca-Cola Roxy, The Battery Atlanta, 800 Battery Ave. SE #500, 30339. livenation.com/venue/KovZ917ACc7/coca-cola-roxy-events
Fri., Aug. 18
Jill Andrews, The EARL — The singer/songwriter returns, this time to the funkier environs of the EARL, instead of Eddie's, her usual haunt. Andrews has out a new album, Modern Age (her fourth solo set), that captures her sweet, dulcet voice singing bittersweet, sometimes subdued, indie rockers and ballads, about the lost innocence of youth. Andrews has a knack for retro pop hooks, too, which brings a vibrant flair to even her most downbeat music. Classy and cool.
$20-23. 8:30 p.m. The EARL, 488 Flat Shoals Ave.NE, Atlanta, 30316. 404-522-3950. badearl.com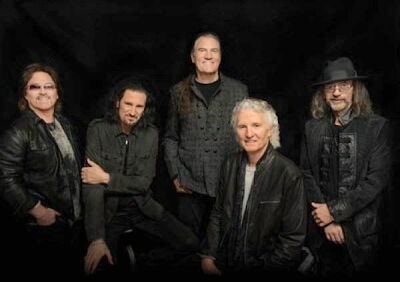 Grand Funk Railroad, Sailing to Denver, City Green Live — Missed 'em in the spring or just want another dose of Funk's gritty, '70s Midwestern, foot-stomping music? They're back, still helping us party down, although this time with free admission which means you should get there early because the space will fill up quickly. The set list won't have changed over the past few months, so we'll get, for better or worse, their rendition of the "Star Spangled Banner" and a .38 Special cover along with the "Closer to Home" hits. Still, it's outside and should be a good time, even without original lead singer/songwriter/guitarist Mark Farner.
$free. 7:30 p.m. City Green, 1 Golambos Way., Sandy Springs, 30328. 770-206-2022. citysprings.com/city-green/experience-city-green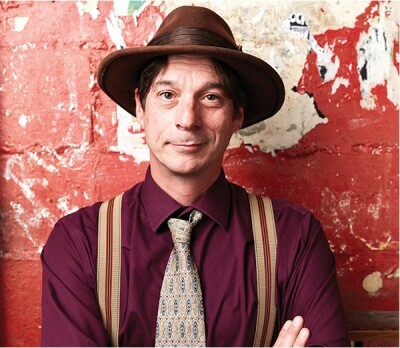 Mudcat, Waller's Coffee Shop — The first of two "Mudcat Returns" shows this week has our (hopefully) healthy bluesman playing an album release gig for his recent Flight School project, accompanied by the musicians with which it was recorded. It's an excellent album, which shifts his Piedmont blues roots to a more soulful, gospel inflected, even slightly commercial rock 'n' roll sound.
$TBA. 7:00 p.m. Waller's Coffee Shop, 240 Dekalb Industrial Way., Decatur, 30030. 404-873-2583. wallerscoffeeshop.com
Sun., Aug. 20
Mudcat, Blind Willie's — Part two of this week's "Mudcat Returns" shows finds him at Blind Willie's for a deeper, mostly acoustic blues performance, a sound associated with the Atlanta icon for decades. He might be accompanied by a stripped down band, but will surely do solo material, cherry-picking from his immense knowledge of Piedmont blues. It's great to have him back.
$TBA. 6:30 p.m. Blind Willie's, 828 N. Highland Ave., Atlanta, 30306. 404-873-2583. blindwilliesblues.com
Atlanta Blues Challenge, Madlife Stage & Studios — Contestants in three categories — Youth Act, Solo/Duo, and Band — vie for a chance to represent Atlanta in Memphis at the International Blues Challenge, which typically occurs in January. There are also cash prizes handed out by the Atlanta Blues Society. You'll need stamina to make it through all the sets, even if they are abbreviated, since this can last almost seven hours, depending on the number of participants. It's still a fun time and the best way to sample the city's finest blues/roots acts under one roof with Madlife's excellent sound system.
$Free. 1:00 p.m. Madlife Stage & Studios, 8722 Main St., Woodstock, 30188. 678-384-2363. madlifestageandstudios.com
Mon., Aug. 21
Steve Earle, City Winery — It's the "Alone Again/Solo & Acoustic" tour which tells you what you need to know about this gig. Roots/outlaw legend Earle's catalog of two dozen albums is so deep and thick, it's impossible to know what he will feature. He's been a professional for so long (his debut appeared on 1986), that its guaranteed the show will be an intimate, edgy and often riveting experience regardless of what is played.
$60-75. 8:00 p.m. City Winery, Ponce City Market, 650 North Ave. NE., 30308. 404-496-3791. citywinery.com/Atlanta
Tues., Aug. 22
Albert Castiglia, Smith's Olde Bar — It's not often that a multi-award winning (two time Blues Rock Album of the Year/Blues Rock Artist of the Year) bluesman comes to town, so welcome Florida's Albert Castiglia. He's fresh off a joint tour with Mike Zito, with whom he recorded this year's terrific Blood Brothers, and will bring his fiery tone and emotional singing to this intimate venue. Be sure to request his searing cover of the Stones' "Sway."
$15-20. 8:00 p.m. Smith's Olde Bar, 1578 Piedmont Ave. NE, 30324. 404-875-1522. sobatl.com
Fri., Aug. 25- Sat. Aug. 26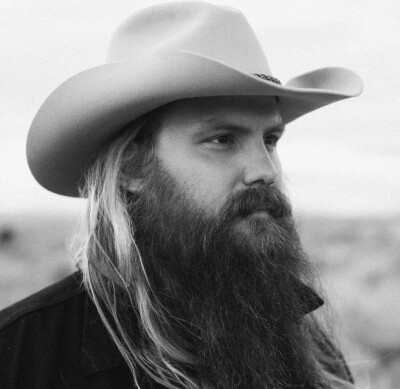 Chris Stapleton, Marcus King, Allan Stone, Ameris Bank Amphitheatre — You'll need to take a deep breath when confronted with the ticket prices for this impressive triple bill. Since all three can headline, albeit King and Stone in smaller venues, it's almost justified. Stapleton hasn't released an album in three years and his place atop the country music hill has been co-opted by Morgan Wallen, but he's still a powerful force intertwining blues, soul and country with that vibrant, instantly identifiable voice. Bluesy/Southern rock guitar dude King and blue-eyed soul singer Stone are terrific openers and, if they join on stage for a few tunes, it might be worth the inflated admission fee. Maybe.
$170-782+. 7:00 p.m. Ameris Bank Amphitheatre, 2200 Encore Parkway, Alpharetta, GA. 30009. 404-733-5010. www.encoreparkamphitheatre.com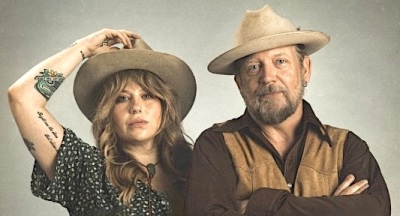 The Waymores, The Hunt House — The backstory to The Waymores' (married couple Kira Annalise and Willie Neal) third album and how it was produced in LA by the legendary Shel Talmy (The Who, The Kinks, Bowie) is too long to detail here. Suffice it to say, the Atlanta-based duo has recorded their finest set of retro country, one that should raise their profile substantially. The release is now officially available, pick up a copy at the gig and be prepared to be knocked out by the duo's harmonies and classic C&W songwriting.
$TBA. 6:00 p.m. The Hunt House, 1127 White Circle NW., Marietta, 30060. (770) 396-5391  hunthousemarietta.com
Sat., Aug. 26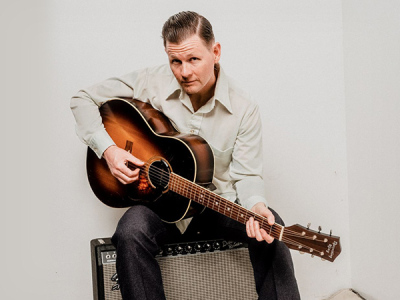 Jake LaBotz, Riverside Park — Actor and blues/roots dude LaBotz has been hovering on the outskirts of roots music since his 1999 debut. This isn't straight blues but rather an offshoot combining elements of it along with swampy rock, pop and singer/songwriter fare that yields something akin to a smoother Tom Waits. His recent Hair on Fire captures that idiosyncratic approach; live, he's a charismatic performer.
$free. 7:00 p.m. Riverside Park, 575 Riverside Rd., Roswell, 30075. (770) 641-3705   roswellgov.com/sounds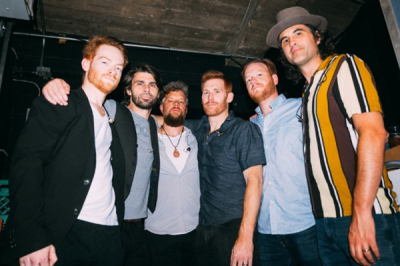 The Dirty Guv'nahs, Yes Ma'am Band, Variety Playhouse — The Tennessee-based Guv'nahs have a name that implies UK roots, but it won't take long to realize their gritty, yet melodic Southern sound is from below the Mason-Dixon line. Obvious influences like the Black Crowes and The Allman Brothers Band abound in their melodic blues rocking, but their most recent EP, Roots, finds a sweeter, blue-eyed soul element at work too. It's all good. Hal Horowitz
$37.50. 8:30 p.m. Variety Playhouse, 1099 Euclid Ave. NE. Atlanta, 30307. 404-504-7354. variety-playhouse.com
Sun., Aug. 27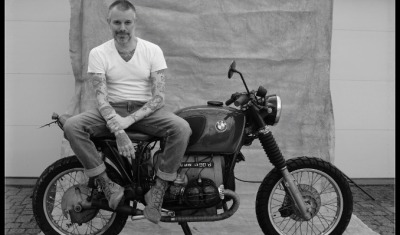 Ben Nichols, Lulu & the Black Sheep, Terminal West — It has been over a decade since Nichols released a solo album, but he has been busy with his full-time job; navigating the Memphis-based roots rockers Lucero — which he fronts — from clubs to arenas. This solo stint allows him to unplug and dial down that band's more aggressive Americana attack. The opening acoustic duo features singer Lulu VanTuckett traversing the darker side of country with a voice that'll send shivers.
$22-25. 8 p.m. Terminal West, 887 West Marietta St. NW Ste. C., Atlanta, 30318. 404-876-5566. terminalwestatl.com
Mon., Aug. 28
Pete Bernhard, Clyde McGee, Lightnin' Luke, The EARL — Bernhard, the singer/songwriter/guitarist and, most notably, frontman for the potent, heavily rockabilly influenced The Devil Makes Three, unplugs and goes solo for this rare, stripped down folk/bluesy tour. He's sure to play music from the few albums released under his own name, as well as a tune or two from his more raucous band. McGee and Luke also drink from that folk/blues/punk well, which makes a solid triple bill.
$16-18. 8:00 p.m. The EARL, 488 Flat Shoals Ave.NE, Atlanta, 30316. 404-522-3950. badearl.com
Mon., Aug. 29
Tom Rush, Eddie's Attic — At 82, folk singing veteran Rush is a legend. He's been performing since the early '60s and, while some of his originals have broken through — "The Wind on the Water," "No Regrets" — he's best known for being one of the first singers to bring attention to the songs of Joni Mitchell, Jackson Browne, and James Taylor by covering their earliest songs. He'll probably include some of those in his set, though Rush released a fine album of mostly self-penned tracks in 2018 that shows he hasn't lost a step either vocally or as a tunesmith who no longer needs to record the material of others. He also had a fluke hit with the witty "Remember," which went viral, and displays a crafty, self-deprecating sense of humor, one he has only sharpened with age.
$40. 7:30 p.m. Eddie's Attic, 515-B N. McDonough St., Decatur, 30030. 404-377-4976. eddiesattic.com
Thurs., Aug. 31
The Teskey Brothers, The Tabernacle — This show was moved from the Buckhead Theatre to the larger Tabernacle, certainly an indication of the growing popularity of these soulful Australian brothers. They've topped the ARIA(Australian Record Industry Association) charts and, stateside, have already sold out huge venues like Red Rocks. They are promoting a fine new album, The Winding Way that captures perfectly their retro, but far from dated, blue-eyed soulful rock. Singer Josh effortlessly reflects Otis Redding's, gospel influenced grit and drive. More importantly, their original songs are killer.
$45-65. 8:00 p.m. The Tabernacle, 152 Luckie St.NW., Atlanta, 30303. 404-659-9022. tabernacleatl.com
Fri., Sept. 1
The Pink Stones, Teddy and the Rough Riders, Spencer Thomas, The EARL — Athens' Pink Stones do "cosmic American music" right, the way Gram Parson's wanted it. Their soulful, pedal steel led country flourishes on two albums, the newest of which, You Know Who was released last month. Frontman Hunter Pinkston exudes a laconic, honky-tonk vibe that's charming and natural. Flying Burritos and New Riders fans should be out in force for this one.
$15. 8:30 p.m. The EARL, 488 Flat Shoals Ave.NE, Atlanta, 30316. 404-522-3950. badearl.com
Please send upcoming blues events to consider for CL's Blues & Beyond concert calendar to hal.horowitz@creativeloafing.com.