LISTENING POST: eyedrum celebrates 25 years
The arts and performance institution proves itself to be just that
25th Anniversary Blowout: Saxophonist Kebbi Williams (right) performs with experimental sound artist Ipek Eginli (left) at eyedrum on Nov. 11 to help celebrate the anniversary of one of Atlanta's most revered and enduring DIY arts organizations.
To properly celebrate 25 years as one of Atlanta's mission-essential experimental arts incubator/producer/presenter/facilitator institutions, eyedrum organizers couldn't limit the festivities to one day. Consequently, a two-day 25th birthday party has been scheduled for Sat. and Sun., Nov. 11-12 at eyedrum's latest incarnation/location in the West End.
Somehow, some way, on a journey spanning three decades and five locations punctuated by countless art miracles and near-death non-profit encounters, eyedrum has managed to persevere thanks to stalwart community support and gritty leadership at the helm.
"The secret to our success is entirely due to eyedrum's mission and value statements and, above all, the current and past board members," says current eyedrum board chair Will Lawless.
A board member from 1998 to 2004, in 2018, Lawless was re-engaged to help produce the eyedrum 20th anniversary fandango at the Metropolitan studio lofts in the West End. Since then, eyedrum has moved into its current gallery/performance space, a 2,700-square-foot former auto parts warehouse grounded with the perfunctory urban industrial vibe and graced with unexpectedly exceptional acoustics. Last spring, eyedrum spearheaded the revival of the Atlanta Arts Alliance, a coalition of small and medium arts organizations in Atlanta anchored in the visual arts.
"We will continue growing our collaborations and partnerships in pursuit of the ultimate goal of securing a permanent home by the time eyedrum's 30th anniversary comes around," Lawless says.

eyedrum 25th Anniversary festivities include "The Pinata," an interactive installation by Allison Rentz featuring small artworks by eyedrum artists; Space Dust (George Long and Dan Carey Bailey); "Fire Art" courtesy of Charlie Smith; and music by Stompbox Clarinetist.
The concert lineup for Sat., Nov. 11, includes Maria Chavez, DJ Chooch, Krystal V, Anagrams (Blue Voices album release), Ipek Eginli w/ Kebbi Williams, Van Orhari and Club Morph (after party). $19.98 adv / $25 door. Doors 7 p.m. 515 Ralph David Abernathy SW. www.eyedrum.org. Event info here.
The concert lineup for Sun., Nov. 12 includes W8ing4UFOs, OKAPI, Bark! and Hannah Bolecter. $10 donation. 4-9 p.m. 515 Ralph David Abernathy SW. www.eyedrum.org. Event info here.
Thu., Nov. 16; Sat., Nov. 18; and Sun., Nov. 19
Michelle Cann and the Atlanta Symphony Orchestra, Symphony Hall: The Atlanta Symphony Orchestra welcomes the return of the wonderfully expressive virtuoso Michelle Cann to play Rachmaninov's Romantic Piano Concerto No. 2 with guest conductor David Danzmayr leading the Atlanta Symphony Orchestra. Cann will also play the vivacious Symphony No. 7 by Sergei Prokofiev. The concert opens with Short Piece for Orchestra, a lively and somewhat raucous piece by composer Julia Perry.
$26-$123+. 8 p.m. Thu., Nov. 16. Atlanta Symphony Hall, Woodruff Arts Center, 1280 Peachtree Rd, Atlanta, 30309. aso.org
$26-$123+. 8 p.m. Sat., Nov. 18. Atlanta Symphony Hall, Woodruff Arts Center, 1280 Peachtree Rd, Atlanta, 30309. aso.org
$26-$123+. 3 p.m. Sun., Nov. 19. Atlanta Symphony Hall, Woodruff Arts Center, 1280 Peachtree Rd, Atlanta, 30309. aso.org
Sat., Nov. 18
The Classics: Honoring Black Women in Symphonic Music, Symphony Hall: In conjunction with the Atlanta Symphony concert performances on Thu., Nov. 16, Sat., Nov. 18 and Sun. Nov. 19, this Saturday-only post-concert reception highlights past, present, and future contributions and accomplishments of black women in classical music. The special event includes features a meet-and-greet with ASO guest soloist Michelle Cann; Spelman College student vocalists; Maria Clark, Senior Voice Instructor at Spelman; and a spoken word performance by Theresa the Songbird.
Tickets. Post-concert reception. Sat., Nov. 18. Atlanta Symphony Hall, Woodruff Arts Center, 1280 Peachtree Rd, Atlanta, 30309. aso.org
Fri., Nov. 24 & Sat., Nov. 25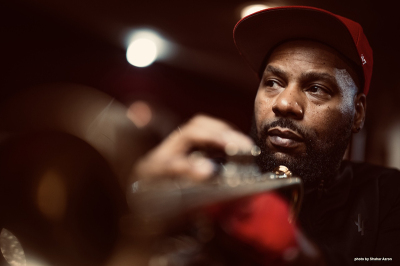 Russell Gunn & Blackhawk, The Velvet Note: Atlanta-based trumpet maestro Russell Gunn is bringing Blackhawk, his Miles Davis tribute band, to The Velvet Note in Alpharetta for a two-night stand on Nov. 24-25. Accompanied by Terreon Gully (drums), Louis Heriveaux (piano) and Kevin "Raw Dog" Smith (bass), Gunn will explore the music of Miles Davis in the early 1960s, specifically the period between Kind of Blue and before the formation of Davis' second great quintet with Herbie Hancock, Tony Williams et al. "I've been away for a while as a trumpet player/band leader," says Gunn. "I've been perfecting my skills as an arranger and composer for the last few years, as well as being the best side man I could be to Marcus Miller. But don't call it a comeback. It's a reemergence!"
$54 (per night). Two sets per night. 7:30 and 9:30 p.m. 4075 Old Milton Parkway, Alpharetta. 855-583-5838. www.thevelvetnote.com