USER SUBMITTED
gusto! Brand Ambassador Day Celebrates Guests, #SquadGoals and Tees for BOGO Offer March 31
Saturday March 31, 2018 11:00 am EDT
Cost: Free
They spread their enthusiasm for gusto! daily, raving about its fresh bowls, wraps and bold global flavors. gusto! guests are the best brand ambassadors around. On Saturday, March 31, gusto! celebrates these devotees with a T-rrific BOGO special. Wear a gusto! T-shirt to either of the restaurant's two locations during lunch or dinner and purchase a bowl or wrap to receive a free bowl or wrap (max value $8.95). Sharing the gusto! love with a friend is encouraged (but optional). Buy a T-shirt anytime for $20 at either location. March 31 hours: gusto! Peachtree, 1935 Peachtree Road, NE, 11 a.m.-9 p.m.; gusto! Ponce, 782 Ponce de Leon Avenue, 11 a.m.-10 p.m. with a DJ on the patio from 12-4 p.m.
More information
The Other 4 Things To Do Today
Friday November 27, 2020 12:00 pm EST
Get in the holiday spirit with Best End Brewing! Starting Friday, November 27th and open Tuesday to Sunday each week, Best End will have Instagram Worthy backdrops including the Giant Christmas Wreath, Life-Size Inflatable Hugging Teddy Bear, and the World-Famous Festive AF Bow Wall. With specialty ... [
click here for more
]
USER SUBMITTED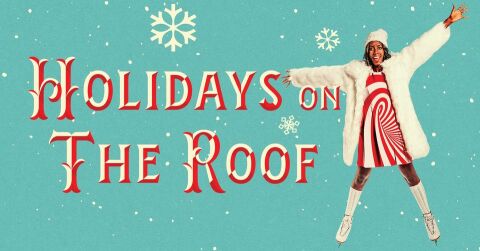 Friday November 27, 2020 03:00 pm EST
Happy Holidays on THE ROOF! Your favorite holiday activities are back on The Roof at Ponce City Market! Join us for private igloos and ice skating on our Rooftop Terrace and Fur Coat Golf at Skyline Park. What's new this year? The over-the-top Holiday Social Bar with quirky Holiday Fun and Cocktai... [
click here for more
]
Friday November 27, 2020 07:00 pm EST
Join me every FRIDAY at 7pm EST/4pm PST for Cafe Quarantine on Instagram LIVE. [
click here for more
]
Friday November 27, 2020 11:00 am EST
Love eating breakfast during lunch hours? Love jazz funk music? Need to prepare for a long day of shopping and then another day for recovery? Come hang out at City Winery Atlanta on Black Friday and the following Saturday for all of the above!
Music and brunch from 11:00am - 2:00pm.
Guitar: Alex G... [
click here for more
]
Friday November 27, 2020 08:00 pm EST
Topher Payne (bonafide Hallmark screenwriter), Amber Nash (FX's Archer) and Kevin John Gillese (DGTV) are teaming up to bring back one of Dad's Garage's classic Holiday shows. This all-star team will bring you a livestreamed holiday play based on your favorite greeting card channel holiday movies. U... [
click here for more
]
USER SUBMITTED