Scene and Song Presents "But I'm A Cheerlanta!"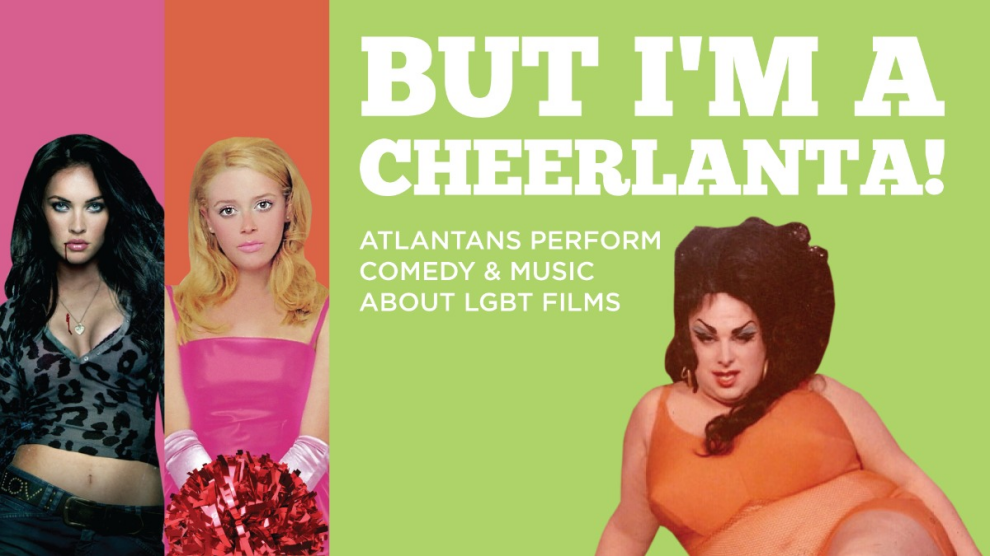 Wednesday May 23, 2018 09:00 PM EDT
Cost: $10,
USER SUBMITTED
From the venue:
Pour a glass of Milk and come on down from Brokeback Mountain because the greatest performers in Atlanta are bringing you a night of jokes and music about their favorite LGBTQ movies in their own private Idaho: the Highland Ballroom!

Proceeds from the show will also go to the charity selected by our guest host: Lost-n-Found Youth, an Atlanta grassroots nonprofit working to end the cycle of homelessness among lesbian, gay, bisexual, and transgender youth!
Paris is Burning but it's these jokes that are on fire and best of all no one is bringing up HBO's Looking: The Movie! Boys Don't Cry but boy do they laugh so get your tickets now to Scene and Song Presents BUT I'M A CHEERLANTA—the only show in town that will have you yelling, "To Wong Foo, Thanks for Everything!
More information
The Other 4 Things To Do Today