CL RECOMMENDS
USER SUBMITTED
Weird Sisters Theatre Project Presents: 'Enchanted April'
Thursday July 12, 2018 08:00 pm EDT
Cost: $10-$15

From the novel by Elizabeth von Arnim. Feeling lost in the shadows of marriage and forgotten in the rush of 1920s post-war society, two London housewives pool their savings to rent a villa in Italy for a ladies-only holiday away, reluctantly recruiting a pair of difficult upper-class women to share the cost and the experience. Things lost are soon found as the women clash, then begin to bond and bloom under the Mediterranean sun.
More information
The Other 4 Things To Do Today
Tuesday May 18, 2021 08:30 pm EDT
www.LAUGHATL.COM presents Tuesday Comedy in the ATL!
This event sells out EVERY week for 12 consecutives years. Get you FREE tickets & reserved tables @
[
click here for more
]
Tuesday May 18, 2021 08:00 pm EDT
This is a FREE Dance Session @ 8 PM EST every Tuesday via live stream from the @becreativeartscenter Facebook page.
Join us on the BE! Creative Arts Center page via Facebook Live as we dance for fun and fitness. Participate from wherever you are — online, virtually.
NO EXPERIENCE NECESSARY!
Soul... [
click here for more
]
Tuesday May 18, 2021 09:00 am EDT
Categories: Relationship
Now Casting Real Live People having Relationship Issues. I am looking for people that need some outside help with their relationship. Are your unresolved issues ruining your relationship? Are you on the verge of Divorce and need advice? Judge Faith can help!
Call us at 404.9... [
click here for more
]
USER SUBMITTED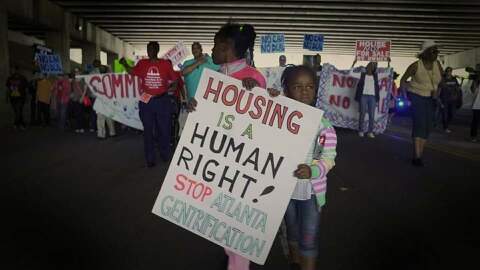 Tuesday May 18, 2021 06:30 pm EDT
Housing Justice League will hold a virtual Mass Meeting Tuesday May 18! If you are new to Housing Justice League, join us for an orientation at 6:00 pm. You must register in advance for the meeting. If you are not on our mailing list sign up here to get the invite: www.housingjusticeleague.org/mai... [
click here for more
]
Tuesday May 18, 2021 06:30 pm EDT
Join Wendy Wax on the Porch for the launch of her latest "The Break Up Book Club." One review calls the book a heartwarming, with and compulsively readable tale. Bring your book club!
$40 Ticket includes an autographed copy of Wendy's new book + 2 wine
[
click here for more
]
USER SUBMITTED