CL RECOMMENDS
Space Exploration: Design-Build Challenges with LEGO Robotics (Rising 4th to 7th Grade)
Monday June 25, 2018 09:00 am EDT
Cost: $445-$495
This is a week long camp for rising 4th to 7th grade students that runs from 9:00 a.m. to 4:00 p.m. daily. This camp is being held at Georgia Tech's College of Design, 245 4th St NW, Atlanta, GA 30332. Are you curious about space? Have you ever wondered what's out there? Do you ever think about what kinds of robots explore space and how we could live on an alien planet? Then imagine being able to prototype the design of a robot that could explore space at MODA's Space Exploration: Design-Build Challenges with LEGO Robotics camp! Join us for a week of prototyping, imagining, and designing robots for space exploration using LEGO Robotics! Camp participants will learn the basics of LEGO Robotics (or expand on the knowledge they already have). LEGO Robotics is a tool that allows young designers to create robots using various LEGO bricks and sensors. Campers will learn to adopt design and engineering mindsets as they take on the various complex challenges that scientists face when trying to send robots into space. Young designers will learn about the principles of astrophysics as well as past, current and upcoming projects that have been or could be launched into space. We will discuss the possibility of alien planets and how scientists speculate if extra-planetary habitation is feasible. Space exploration topics to be discussed include the Curiosity Rover that went to Mars, Cassini which was deployed to study Saturn, and TRAPPIST-1 among others. Campers will also explore the types of sensors and mechanics behind particular launches and projects, and how we can use our LEGO NXT kits to create prototypes! Throughout the week, campers will work individually and in design teams to solve problems in collaboration. They will use design thinking to develop robot prototypes and refine their designs as they continue to learn more about the challenges their robots face. Along the way campers will also learn how to code using the Common Block Palette, the base of LEGO Robotics programming, as they work through their challenges.
More information
The Other 4 Things To Do Today
Friday May 14, 2021 06:00 pm EDT
Friday May 14, 2021 10:00 am EDT
Categories: puppetry In Pinocchio, upcycled thrift store finds get new life in this unique retelling of the most classic puppet tale. You'll see baskets become crickets, cooking pots become foxes, and a puppet just might turn into real "live" boy. This solo "tour de farce" combines prop comedy, foun... [
click here for more
]
USER SUBMITTED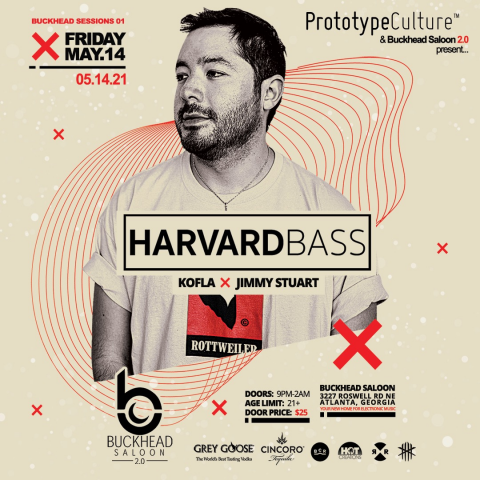 Friday May 14, 2021 09:00 pm EDT
Categories: Dance PrototypeCulture is partnering up with Saloon to provide the Buckhead area electronic music from international renowned touring DJ's, PrototypeCulture's 'Buckhead Sessions'. We start 01 with the the one and only Harvard Bass! At the newly designed and renovated Buckhead Saloon 2.0.... [
click here for more
]
USER SUBMITTED
Friday May 14, 2021 08:00 pm EDT
Friday May 14, 2021 07:00 pm EDT
Categories: Art Show
A group exhibition exploring the strength and tenacity of the black experience from a black perspective.
[
click here for more
]
USER SUBMITTED