Silent Disco Day Party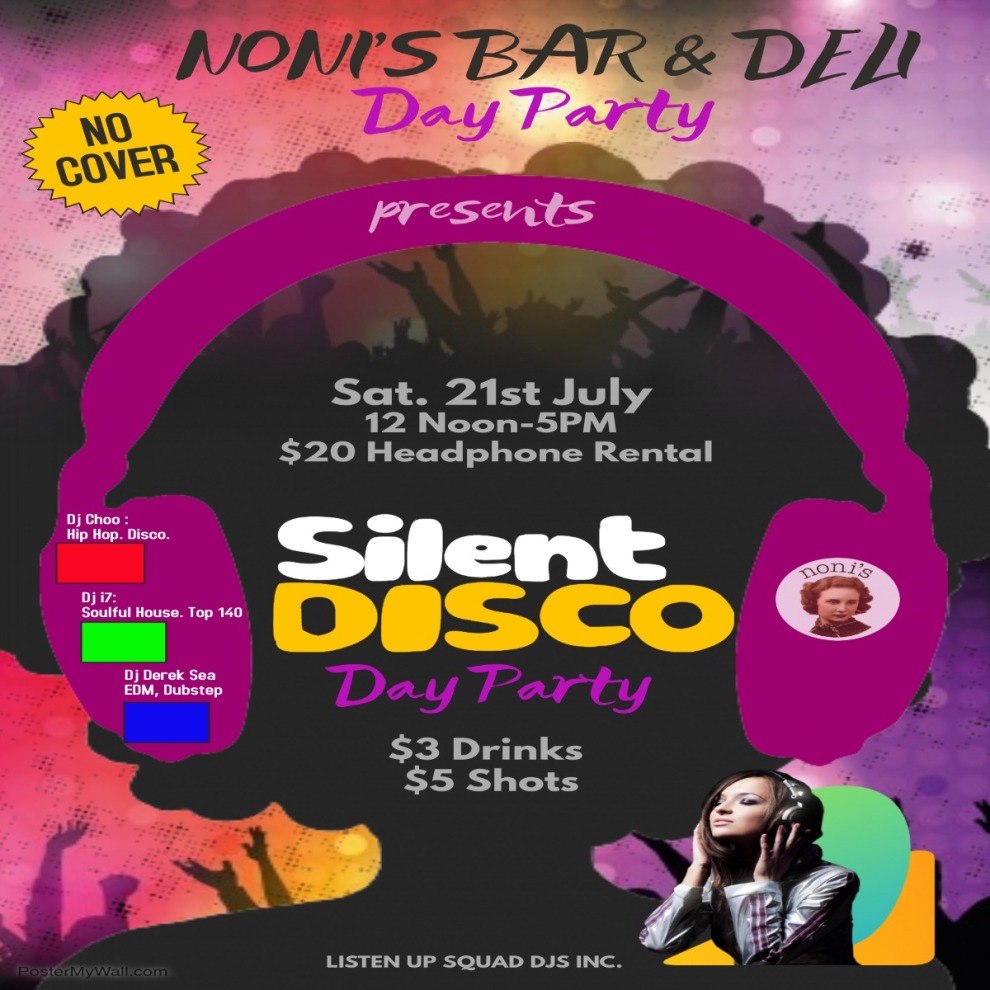 Saturday July 21, 2018 12:00 PM EDT
Cost: Free Cover/$20 Headphone Rental,
USER SUBMITTED
From the venue:
A silent disco is a cool event where people dance to music listening on wireless LED color headphones. Rather than using a speaker system, music is broadcast via a radio transmitter with the signal being picked up by wireless headphone receivers worn by the participants. Each participant can choose their genre of music to jam to by switching the channel button on the headphones
Dj Choo The Specializt- Red Headphones: Hip Hop & R&B, Reggae, Trap & Disco Music
Dj i7 - Blue Headphones: Soulful House Music, Tribal House, Afro
Dj Derek Sea- Green Headphones: Top 40 Hits, EDM, Dubstep

Cover: FREE Entry
18/21 to Drink
No Dress Code
Drink Specials: $3.00 PBR, Miller High Life, $5 Shots (Fireball & Jager)
The event's almost sold out. We have limited headphones so get yours now!
More information