CL RECOMMENDS
USER SUBMITTED
A Southern Night of Bourbon and BBQ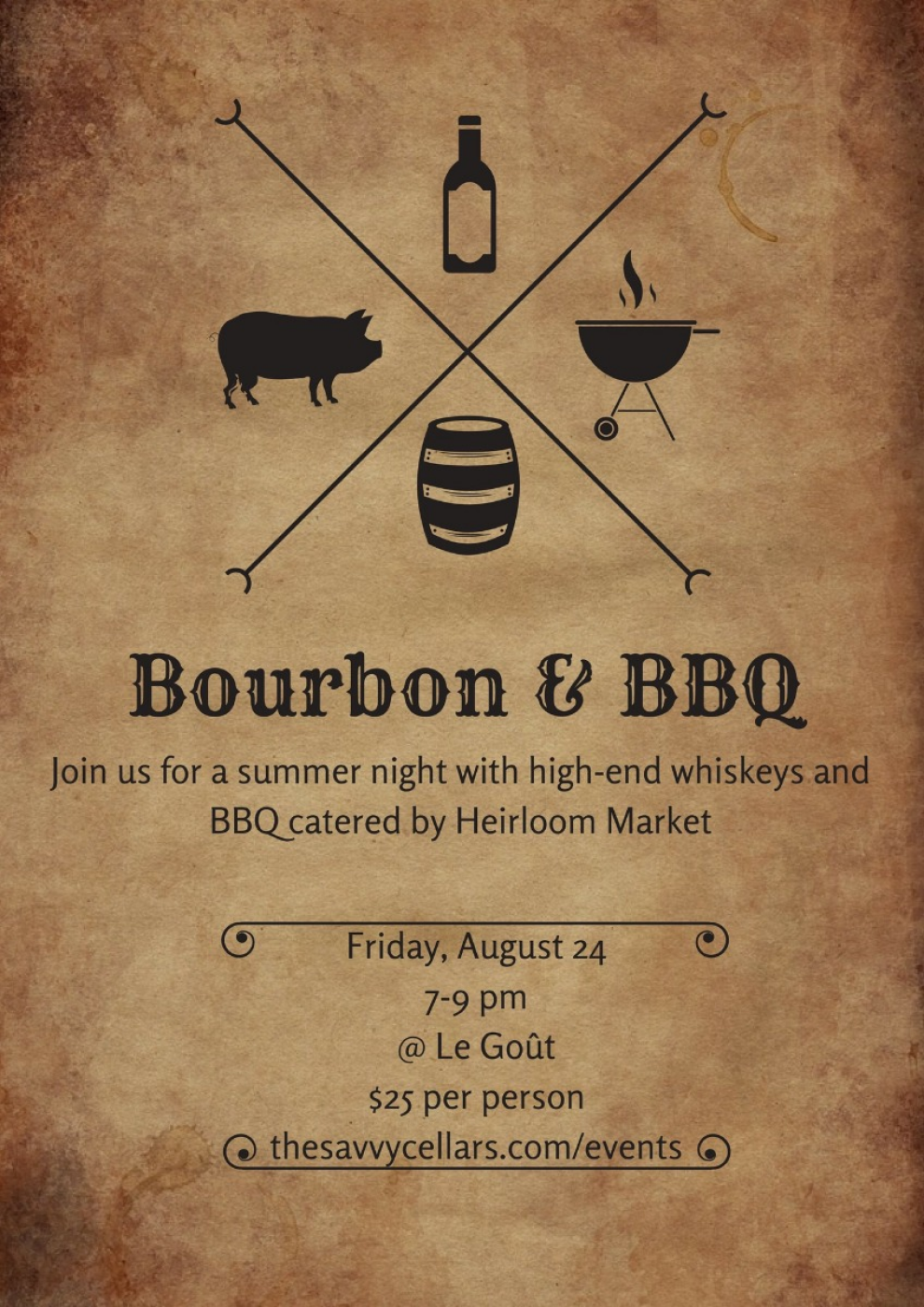 Friday August 24, 2018 07:00 pm EDT
Cost: $25
Southern favorites BBQ and Bourbon naturally complement each other and have a long history here in the South! Join us in the Savvy Cellars tasting room for a summer evening of high-end whiskeys and BBQ catered by award-winning Heirloom Market BBQ. We'll have some of their famous chicken and pork BBQ and you may select 3 Bourbons (a dozen to choose from!) to taste alongside. Additional bourbon pours will be extra--based on the whiskey you select, and bourbon-mixed drinks will be just $7.00. We'll have a special signature Bourbon cocktail called a "Space Cowboy," along with some other well-known Bourbon concoctions like Manhattans, Old-Fashioneds, and Whiskey Sours. Again, just $7 apiece! Check out our website to see our list of Bourbons for this fun and delicious event!
More information
No venue found
The Other 4 Things To Do Today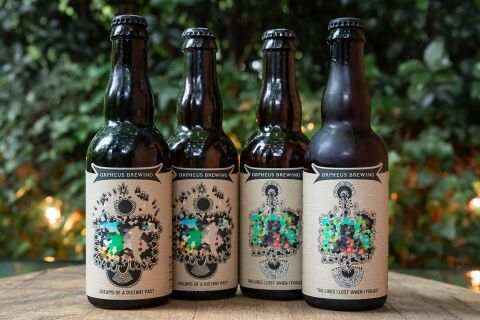 Sunday May 24, 2020 01:00 pm EDT
We're kicking off our Year Six celebration a little differently this year - but we still plan to release plenty of brand new beer we think you're going to love. This year, instead of releasing all of our anniversary beer over Memorial Day Weekend, we will instead be releasing two new beers weekly ... [
click here for more
]
Sunday May 24, 2020 09:00 pm EDT
It's the Live Stream Concert that Everyone is Talking About! Catch The Buckhead Boyz Memorial Day Weekend performing LIVE.
It's the Live Stream Concert that Everyone is Talking About! Catch The Buckhead Boyz Memorial Day Weekend performing LIVE on all their Virtual Platforms
It's the Rooftop Con... [
click here for more
]
Sunday May 24, 2020 09:00 pm EDT
A multi-faceted recording artist and songwriter, Kathleen Bertrand is a native Atlantan, whose soulful performances have graced two Olympic Games, two presidents, and countless appearances at jazz festivals worldwide. Bertrand's fan base spans the United States as well as Europe, Japan, Brazil, Au... [
click here for more
]
Sunday May 24, 2020 12:00 pm EDT
While 2020 has been a year of significant change, one thing we did not want to change was bringing you awesome panels and events and much more fun on Memorial Day Weekend! MomoCon goes virtual with MomoConline, May 21st – 24th! During the 4 days we will be featuring livestreamed panels and events on... [
click here for more
]
Sunday May 24, 2020 07:00 pm EDT