CL RECOMMENDS
Drunks and Dragons at Joystick
Monday September 17, 2018 07:00 pm EDT
Cost: Free
Beginner-friendly campaigns and drop-in games of 
Dungeons & Dragons
 5th edition and other RPGs. No sign-up required and always free to play - just show up and we'll provide everything you need, plus free drinks for Dungeon Masters and free dice for players. DMs pitch game ideas at 
Joystick Gamebar
 at 7:15 p.m. and players pick the table they want to join. DMs should come ready to pitch their game. Returning players can join ongoing campaigns (
http://menu.atldnd.com
). No experience is required and players don't need to bring anything (dice and character sheets are provided). Just show up and we'll find you a game.
More information
The Other 4 Things To Do Today
Sunday May 16, 2021 12:00 pm EDT
What happens when you blend traditional honky tonk Country music with old school Blues and Rock 'n Roll? You get a rockabilly show that will blow the roof off the house! Lawbike and Killer Creek Harley-Davidson will be having their Rockabilly Rollout on May 16th @ 12Noon – 5pm. Come join in the knee... [
click here for more
]
Sunday May 16, 2021 01:00 pm EDT
Shop small and support local business while browsing local arts, crafts, handmade body goods, jewelry, and more!
Drinks on tap and delicious food at our host taprooms, Cultured South and Best End Brewing, plus outdoor patio seating!
Live music by Music and Friends ATL!
Masks required.
Leashe... [
click here for more
]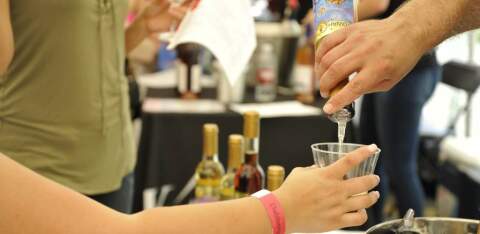 Sunday May 16, 2021 10:00 am EDT
Formerly known as the Mountain Flower Art Festival, the Dahlonega Arts & Wine Festival features high-quality arts and crafts booths and a Wine Garden where visitors can sample fine and local regional wines. Hancock Park will also feature music groups to entertain our visitors and add to this cultura... [
click here for more
]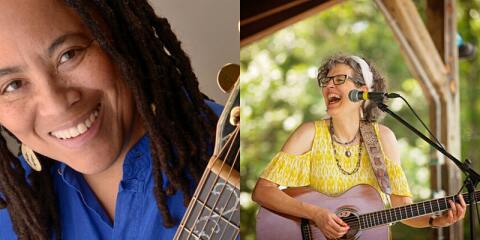 Sunday May 16, 2021 06:00 pm EDT
Deidre McCalla doesn't merely take the stage - she owns it. Affectionately dubbed the "dreadlocked troubadour" by the Miami Herald, Deidre McCalla is a performing songwriter with five albums to her credit and a tour schedule that has touched audiences across North America from folk festivals to co... [
click here for more
]
Sunday May 16, 2021 06:00 pm EDT
Socially distant seating available: eddieowenpresents.com/events/eddie-owen-presents-shawn-mullins-2/
Streaming at YouTube.com/EOPLive
[
click here for more
]
USER SUBMITTED