USER SUBMITTED
From the Lore Podcast, Aaron Mahnke signs "Lore: Dreadful Places"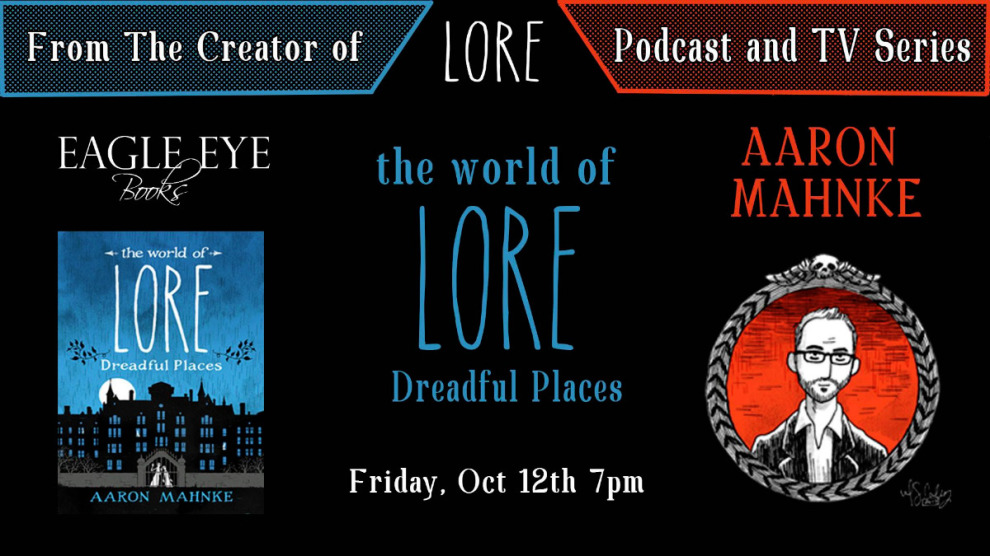 Friday October 12, 2018 07:00 pm EDT
Cost: $29.99
This is a ticket event, the ticket includes the book. Aaron will be giving a talk and will be answering questions before he signs books. Standing room only. Captivating stories of the places where human evil has left a nefarious mark featuring both rare and best-loved stories from the hit podcast Lore, now a streaming television series Sometimes you walk into a room, a building, or even a town, and you feel it. Something seems off an atmosphere that leaves you oddly unsettled, with a sense of lingering darkness. Join Aaron Mahnke, the host of the popular podcast Lore, as he explores some of these dreadful places and the history that haunts them.
More information
Hours
Monday: 10:00 AM – 9:00 PM
Tuesday: 10:00 AM – 9:00 PM
Wednesday: 10:00 AM – 9:00 PM
Thursday: 10:00 AM – 9:00 PM
Friday: 10:00 AM – 9:00 PM
Saturday: 10:00 AM – 9:00 PM
Sunday: 12:00 – 6:00 PM