>>

archives

>>

New Fall Menu at Table & Main Nov-Dec
New Fall Menu at Table & Main Nov-Dec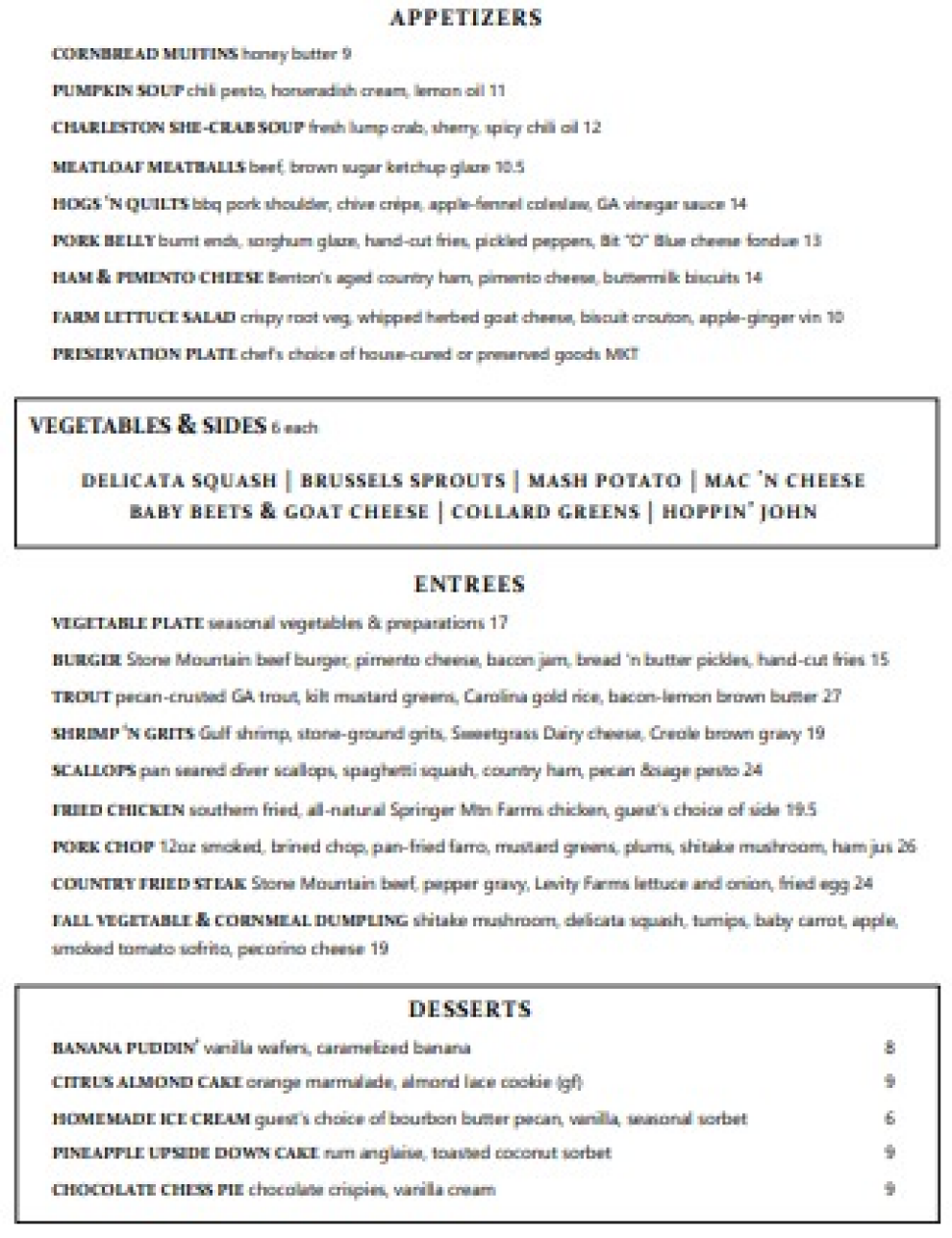 Thursday November 1, 2018 12:00 AM EDT
Cost: Varies
USER SUBMITTED
From the venue:
As the seasons change, so does Table & Main's menu! Executive chef Woody Back is pleased to announce a new fall menu with specialties including, but not limited to: 

Pumpkin Soup 
chili pesto, horseradish cream, lemon oil 

Pork Belly 
burnt ends, sorghum glaze, hand-cut fries, pickled peppers, Bit "O" Blue cheese fondue

Trout 
pecan-crusted GA trout, kilt mustard greens, Carolina gold rice, bacon-lemon brown butter

Scallops 
pan-seared diver scallops, spaghetti squash, country ham, pecan & sage pesto

Pork Chop
12 oz smoked, brined chop, pan-fried farro, mustard greens, plums, shitake mushrooms, ham jus

Country Fried Steak 
Stone Mtn. beef, pepper gravy, Levity Farms lettuce & onion, fried egg

Fall Vegetable & Cornmeal Dumpling 
shiitake mushroom, delicate squash, turnips, baby carrot, apple, smoked tomato soffits, pecorino cheese
Walk-ins are encouraged and reservations may be made via OpenTable.com.

1028 Canton St, Roswell, Ga. 30075
tableandmain.com  | 678.869.5178
Connect on Facebook and Instagram!
More information