European Wine Tasting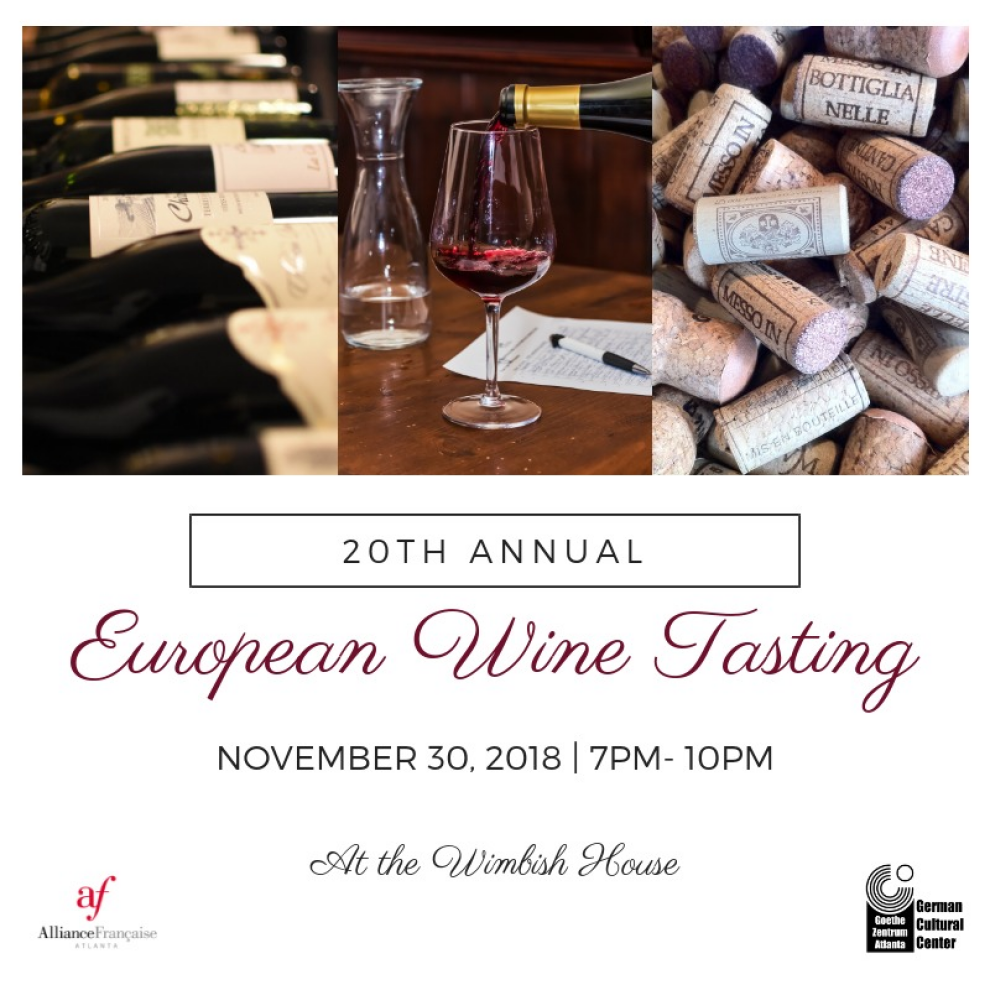 Friday November 30, 2018 07:00 PM EST
Cost: http://bit.ly/20thEuroWine,
USER SUBMITTED
From the venue:
Let's get dressed up and join us for delicious european wines in a beautiful atmosphere!
One of the most anticipated events of the year is back for its 20th edition. Let us take you on a tour around Europe's best vineyards and enjoy complementary food pairings, at the beautiful Wimbish House.
Cocktail attire required for this elegant affair, a joint effort of the Alliance Française d'Atlanta (French Alliance) and the Goethe-Zentrum Atlanta (German Cultural Center).
Parking will be validated, we also encourage the use of ridesharing services such as Uber and Lyft.
More information