USER SUBMITTED
From Darkness To Light
Sunday December 2, 2018 02:00 pm EST
Cost: $18 - $21
Categories: Hanukkah
Join Conductor Juan Ramirez and Cantor Lauren Adesnik as members of the Atlanta Symphony Orchestra and Emanu-El Youth Choir perform a very special Vedem-inspired Hanukkah concert, From Darkness to Light. This concert highlights inspiring music from the Holocaust, melodic Sephardic tunes and uplifting Hanukkah favorites. Dr. Laurence Sherr, Holocaust music educator, lecturer, and composer, will share insights about the creators and meanings of these songs. Delicious tastes of Hanukkah treats will be served!
Early Bird Tickets: $18*
At the Door Tickets: $21
More information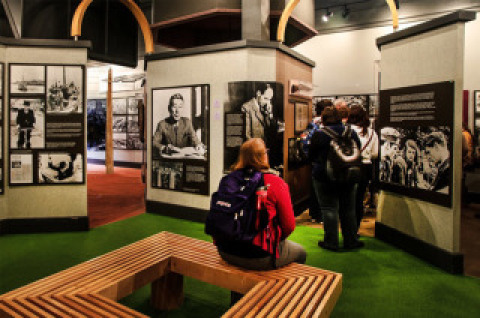 1440 Spring St. N.W.
Atlanta
,
GA
30309
(678) 222-3700
thebreman.org
Hours
Monday: 10:00 AM – 5:00 PM
Tuesday: 10:00 AM – 5:00 PM
Wednesday: 10:00 AM – 5:00 PM
Thursday: 10:00 AM – 5:00 PM
Friday: 10:00 AM – 4:00 PM
Saturday: Closed
Sunday: 10:00 AM – 5:00 PM