USER SUBMITTED
Black Forest Documentary Premiere with Survivor Kay Wilson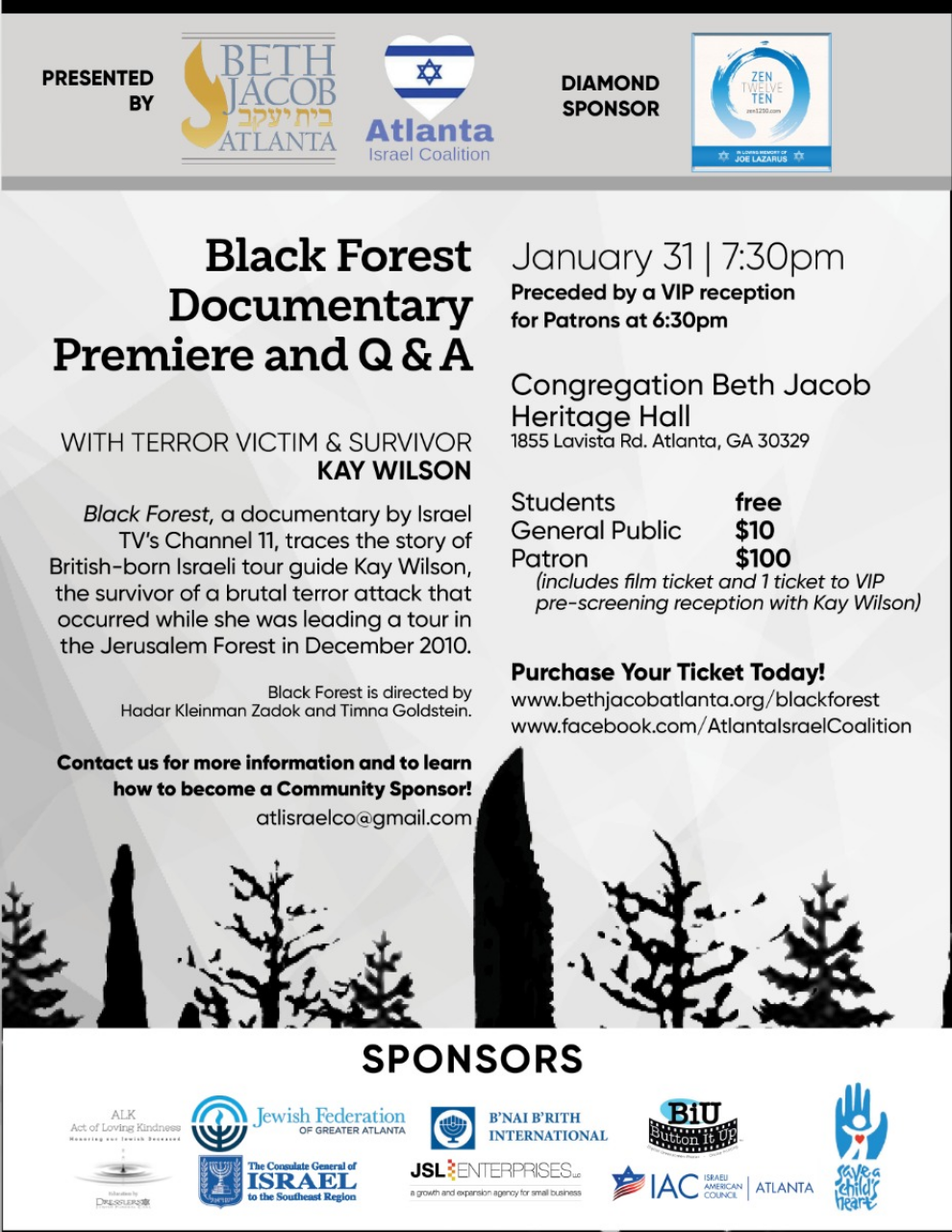 Thursday January 31, 2019 07:30 pm EST
Cost: Free-$100
Join us Thursday, January 31, 2019 for a brilliant, heart wrenching story. Except it isn't a story. It's the truth.
Kay Wilson has known prolonged and horrendous terror at a depth that most will never know, yet she refuses to let this event destroy her life. Her story is one that will inspire all to discover what it really means to live life to the full and how against all odds it is possible to find hope in the darkest of places.
Black Forest is a chilling 50-minute Israeli documentary, directed by Hadar Kleinman Zadok and Timna Goldstein, which chronicles the brutal slaughter of two women, and the extraordinary survival of Kay Wilson, which led to the capture of the terrorists who perpetrated the crimes. The screening includes a Q&A with Kay Wilson.
More information