Paranormal Investigation: The Wren's Nest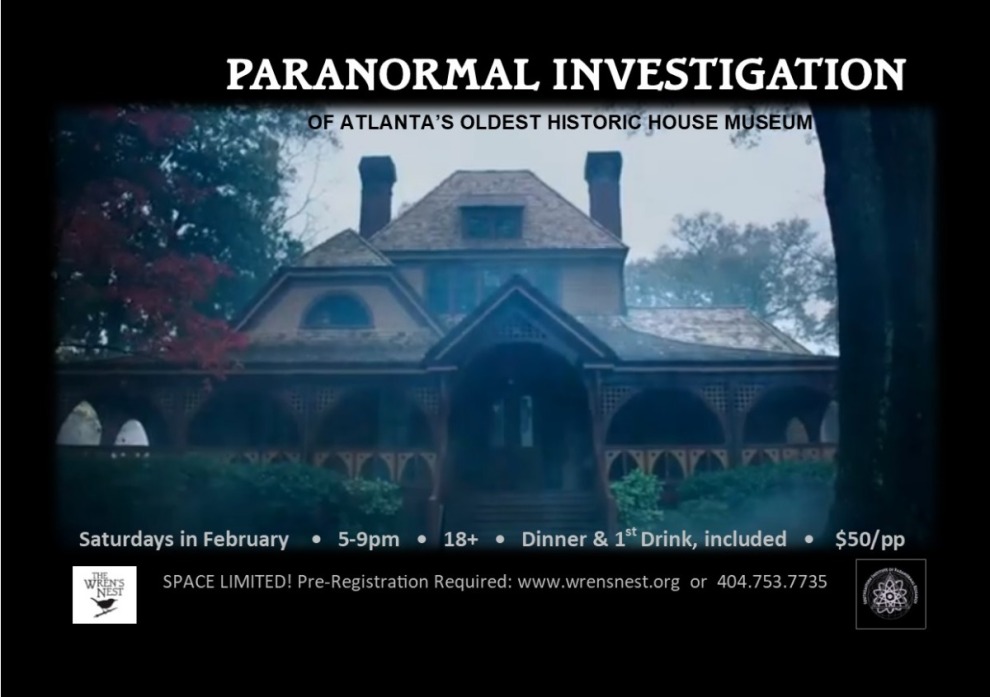 02/02/2019 5:00 PM to 6:00 PM
02/09/2019 5:00 PM to 6:00 PM
02/16/2019 5:00 PM to 6:00 PM
02/23/2019 5:00 PM to 6:00 PM
Cost: $50,
USER SUBMITTED
From the venue:
The Wren's Nest is a stately Queen-Anne Victorian home built in the 19th century. It's typically quiet during the day, except for the occasional tourist... After dark, an other-worldly group of visitors wander through the halls. Two infant boys have been seen playing on the stairs, perhaps they are the owner's grandsons who were lost in childhood? An unnamed woman frequently entertains in the parlor, join her and the team from the Southeastern Institute of Paranormal Research to investigate unexplained activity at The Wren's Nest each Saturday in February (2, 9, 16, 23) from 5-9pm.
Sat


Tickets include dinner and one drink ticket.
Class size limited to 20 guests.
Participants must be at least 18 years of age.
Those who choose to investigate are required to sign a liability release form
More information