C&S Chowder House Daddy-Daughter Dance | Feb. 8 & 9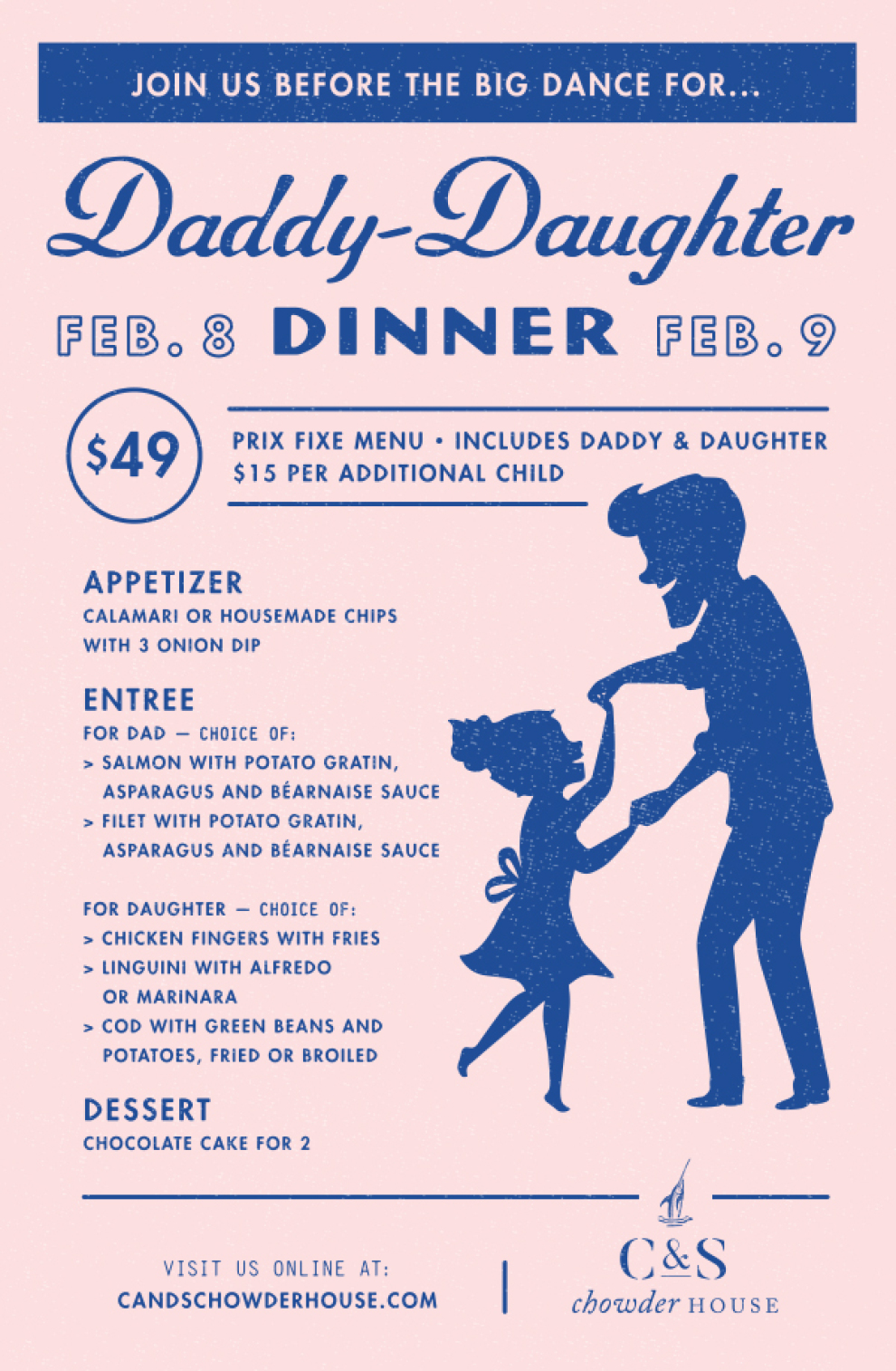 Friday February 8, 2019 05:00 PM EST
Cost: $49,
From the venue:
Join C&S Chowder House as they host dinner before the Daddy-Daughter dance! Roswell's favorite New England style restaurant will be serving a special dinner for two on February 8 and 9, 2019.  The $49, prix fixe menu will include a choice of Salmon or Filet with potato gratin, asparagus, and bearnaise sauce for dad, and a choice between chicken fingers with fries, Linguini with alfredo or marinara, or cod with green beans and fried or boiled potatoes for daughters.  Dinner will also feature Calamari or house-made chips with three onion dip as appetizers and chocolate cake for two for dessert. Additional children are $15 each. Make sure to bring an appetite before you dance the night away!
12040 Etris Rd #150, Roswell, GA 30075
Visit us online: candschowderhouse.com | (470) 321-5077
Connect on Facebook, Twitter, & Instagram.
More information