Craft Beer Night at the Museum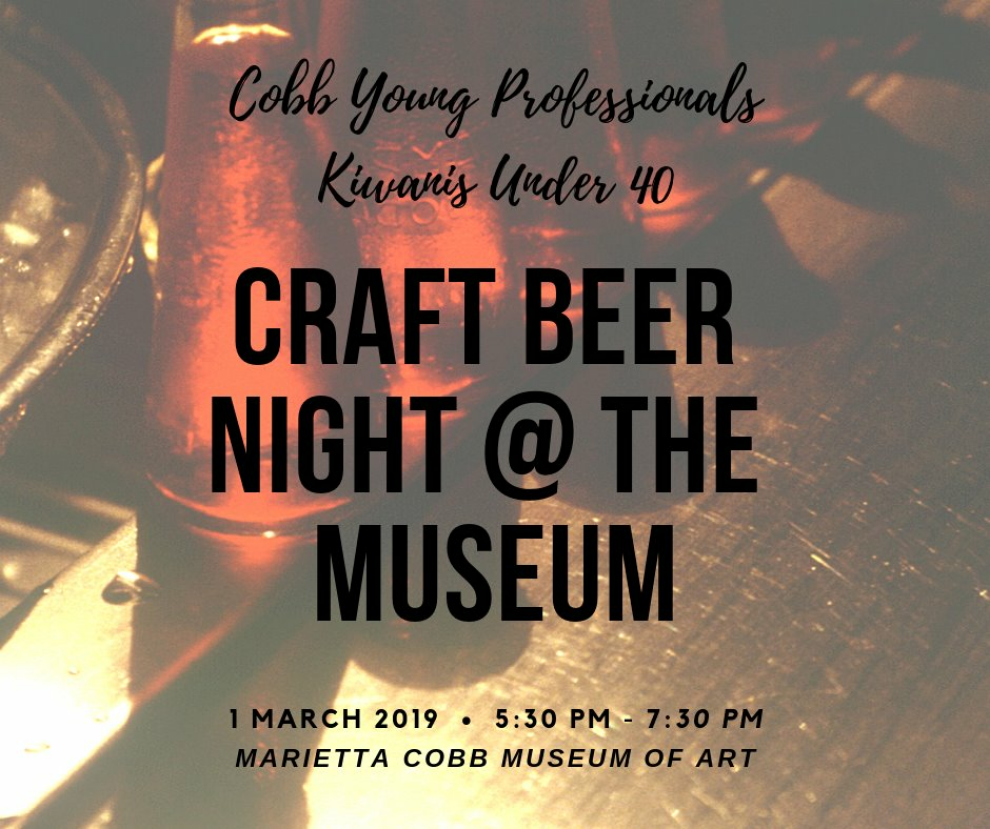 Friday March 1, 2019 05:30 PM EST
Cost: $15,
USER SUBMITTED
From the venue:
Cobb Young Professionals is a group within the Cobb Chamber of Commerce dedicated to the promotion and encouragement of young professionals under 40 in the work place. For more information about Cobb Young Professionals, contact Rebecca Chadwick at rchadwick at cobbchamber.org or 770-859-2368
Marietta/Cobb Museum of Art, partnering with the Cobb Chamber of Commerce - Cobb Young Professionals and Kiwanis - Under 40, has a special night planned for March 1st starting at 5:30 pm. Craft Beer Night at the Museum will include a wide variety of craft beers, appetizers, DJ and a collective art project.
Tickets are $15 per person. This is your chance to sample many local craft beers, enjoy appetizers all while the DJ plays the latest music. Attendees will participate in a group art project which will be sent home with the winner of the drawing.
More information