DESIGNORAMA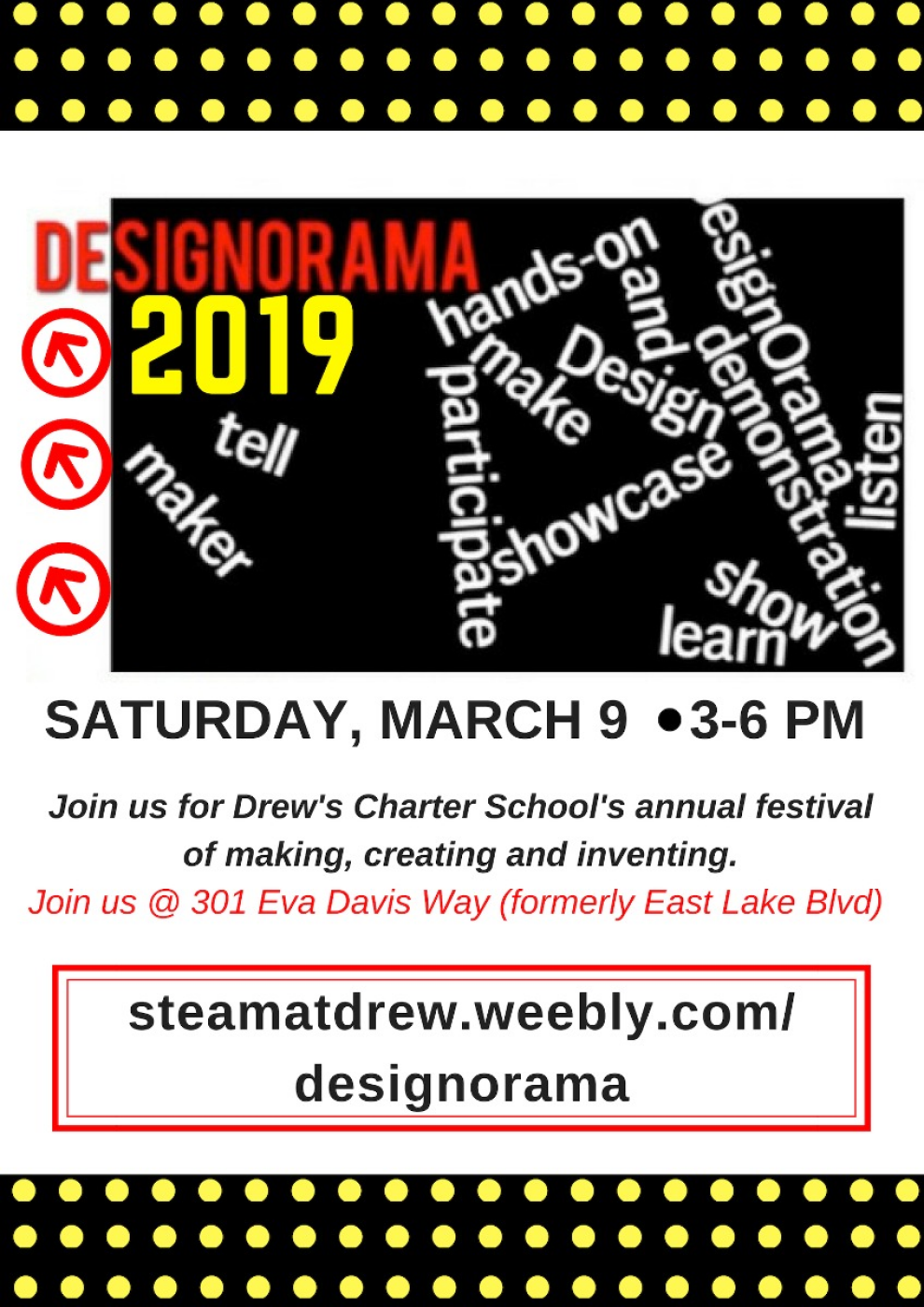 Saturday March 9, 2019 03:00 PM EST
Cost: Free,
USER SUBMITTED
From the venue:
Categories: MakerFair, Fun for Kids
DESIGNORAMA is Drew Charter School's annual family-friendly celebration of inventing, making and creating. This event brings together makers, crafters, inventors, hackers, scientists, and artists for a fair full of fun and inspiration. Come see what others are making and be inspired to tap into your own creativity!
Free parking is available on site.
More information