USER SUBMITTED
A Taste of India - April 29, 2019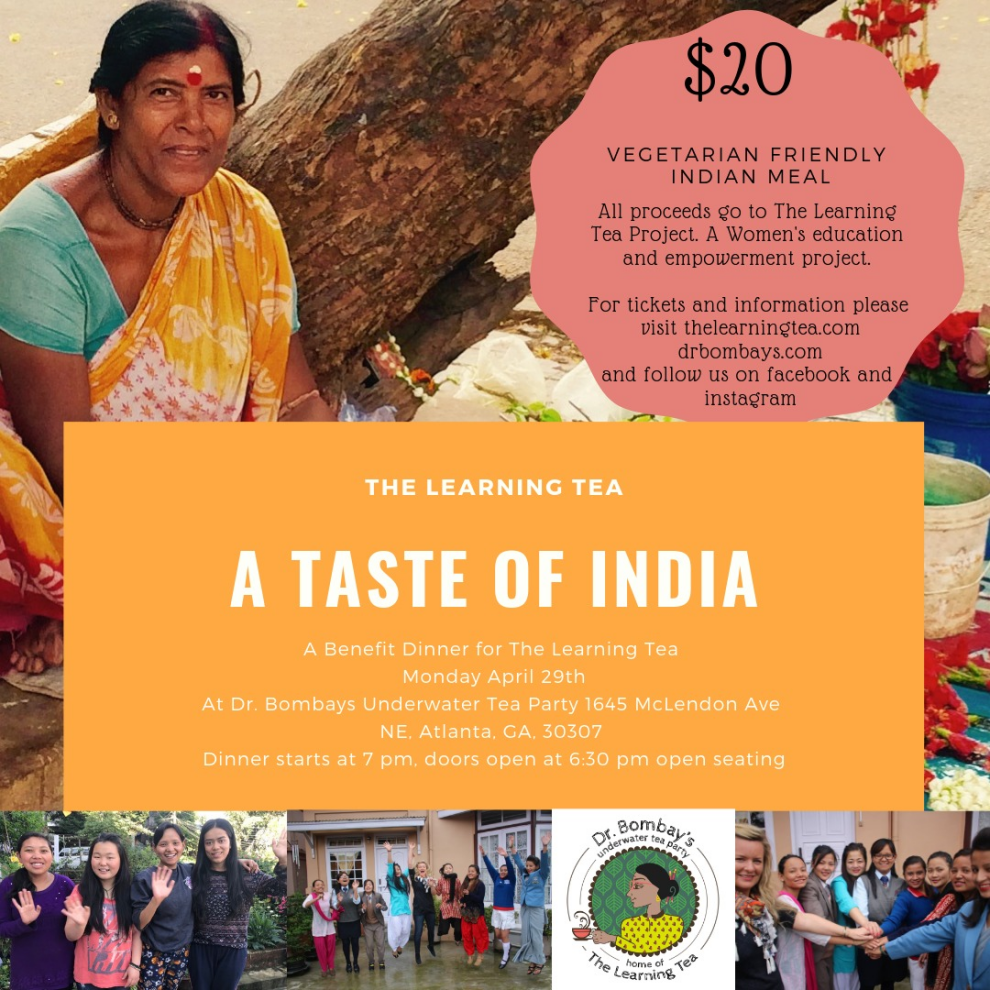 Monday April 29, 2019 07:00 pm EDT
Cost: $20.00
Categories: Fundraiser
A Taste of India is a vegetarian friendly benefit dinner supporting women's education and empowerment in India. All proceeds go to The Learning Tea Project run by Dr. Bombay's Underwater Tea Party. The Project, started in 2010, provides orphaned and impoverished your women in Darjeeling India with full tuition, housing, healthcare and all living expenses paid for throughout their studies. Doors open at 6:30 pm and seating is open. Along with updates on our scholars achievements there is also a basket of crafted items collected from our travels auctioned off.
More information
1645 McLendon Ave. N.E.
Atlanta
,
GA
30307
(404) 474-1402
drbombays.com
Hours
Monday: Closed
Tuesday: 11:00 AM – 9:00 PM
Wednesday: 11:00 AM – 9:00 PM
Thursday: 11:00 AM – 9:00 PM
Friday: 11:00 AM – 9:00 PM
Saturday: 11:00 AM – 8:00 PM
Sunday: 11:00 AM – 8:00 PM