USER SUBMITTED
Paleo Wednesdays at Table & Main - April 17, 2019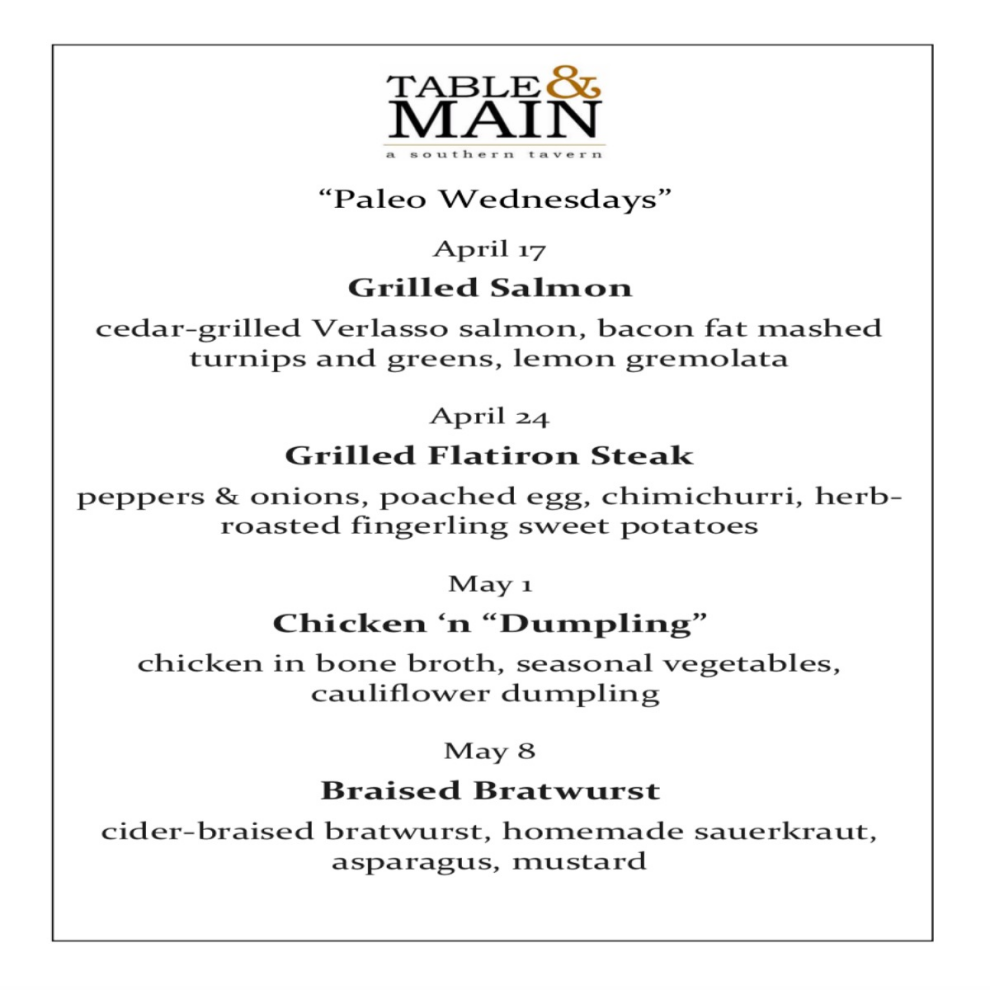 Wednesday April 17, 2019 05:00 pm EDT
Cost: No Cover
Need a healthy mid-week pick me up? Stop by Table & Main for Paleo Wednesday where the restaurant's special of the night is paleo friendly. Mark your calendars today! For more information, please visit Table & Main here and follow along on Facebook, Twitter and Instagram!
 
APR-17 | Grilled Salmon, cedar-grilled Verlasso salmon, bacon fat mashed turnips and greens, lemon gremolata
APR-24 | Grilled Flatiron Steak, peppers & onions, poached egg, chimichurri, herb-roasted fingerling sweet potatoes
MAY-1 | Chicken 'n "Dumpling", chicken in bone broth, seasonal vegetables, cauliflower dumpling
MAY-8 | Braised Bratwurst, cider-braised bratwurst, homemade sauerkraut, asparagus, mustard

1028 Canton St., Roswell, GA 30075 
tableandmain.com | 678.869.5178
Connect on Facebook, Twitter, and Instagram!
More information