Mother's Day: Brushes + Brunch (Eat, Sip + Paint!)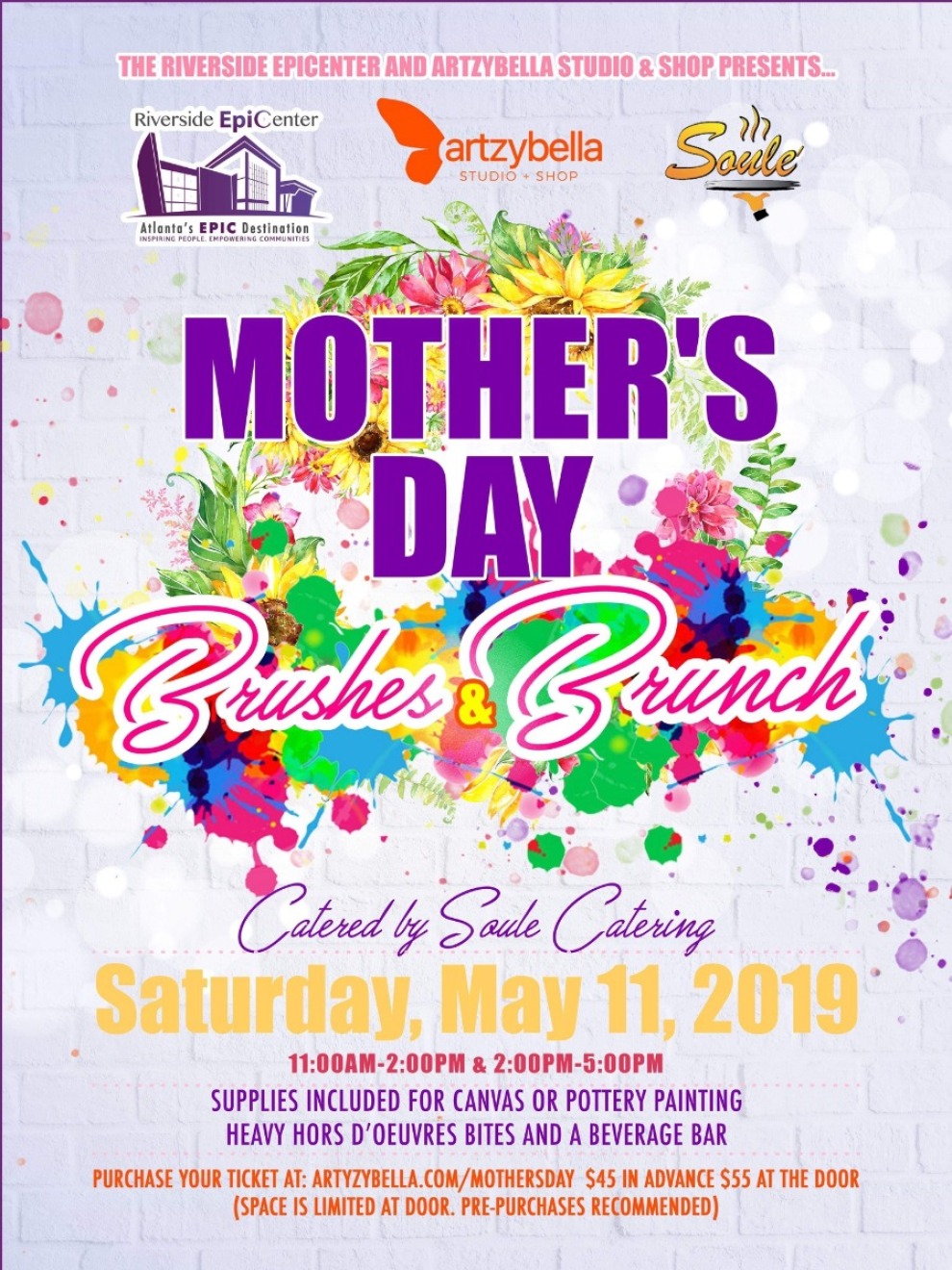 Saturday May 11, 2019 11:00 AM EDT
Cost: $45,
USER SUBMITTED
From the venue:
Brunch + Brushes on Mother's Day with ArtzyBella + EPI Center
Looking for something DIFFERENT to do with the mom in your life?
Drop into one of the most beautiful, luxurious event venues just outside of Atlanta, the Riverside EPI Center (www.riversideepicenter.com) between the hours of 11:00am - 5:00pm on Saturday, May 11, 2019 for one of TWO Sip + Paint sessions led by ArtzyBella Studio + Shop (www.artzybella.com)
We'll enjoy delicious brunch courtesy of celebrity chef, Chef Ross, of Soule Catering and a beverage bar featuring flavored fresh squeezed lemonades and mimosas. Grab your food and drinks and find a table set up with either easels for painting on canvas or pottery.
More information