Jeff Crompton, Matt Nelson, and Kenito Murray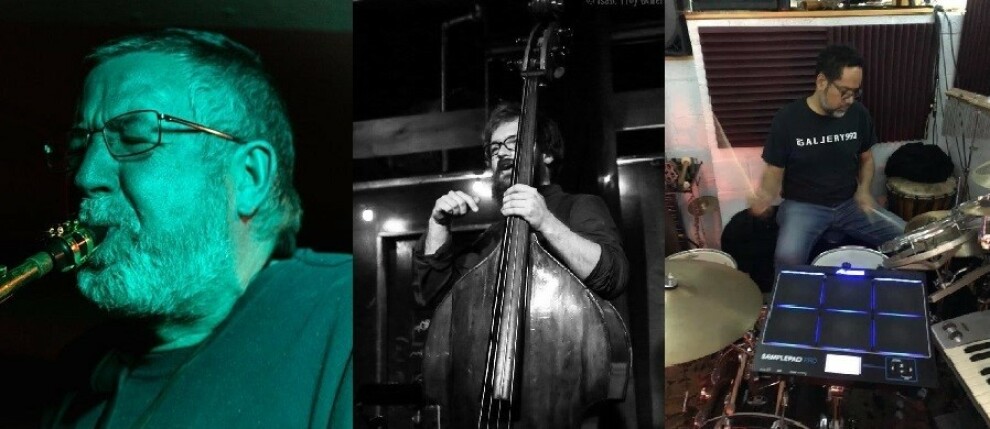 Photo of Jeff Crompton by Lindsey Max (from left), Kenito Murray by Allen Welty-Green, and Matt Nelson is courtesy of the artist.
Friday May 17, 2019 08:00 PM EDT
Cost: $10,
From the venue:
Saxophone player and composer Jeff Crompton, bass player Matt Nelson, and percussionist Kenito Murray each perform a short solo set before teaming up to play as a trio. Together, they'll run through a set of Crompton's original numbers, such as "Magic Word" and "Good and Bad Angels," while debuting some newer material as well.
Nelson, who's traveling from Knoxville, Tenn., has spent years exploring and expanding upon the traditional language of the double bass. Murray is a powerhouse percussionist who draws from a universe of musical influences and boasts an impressive resume of performing with Cinema Soloriens alongside Marshall Allen of the Sun Ra Arkestra, as well as Atlanta's Wolf Pack, Visitors, and countless others. Crompton's solo set will be performed exclusively on clarinet with electronics accompanying some pieces — it's the first time he's attempted such an endeavor. Be there to witness an evening truly groundbreaking music.
More information