Tackling Breast Cancer with Stories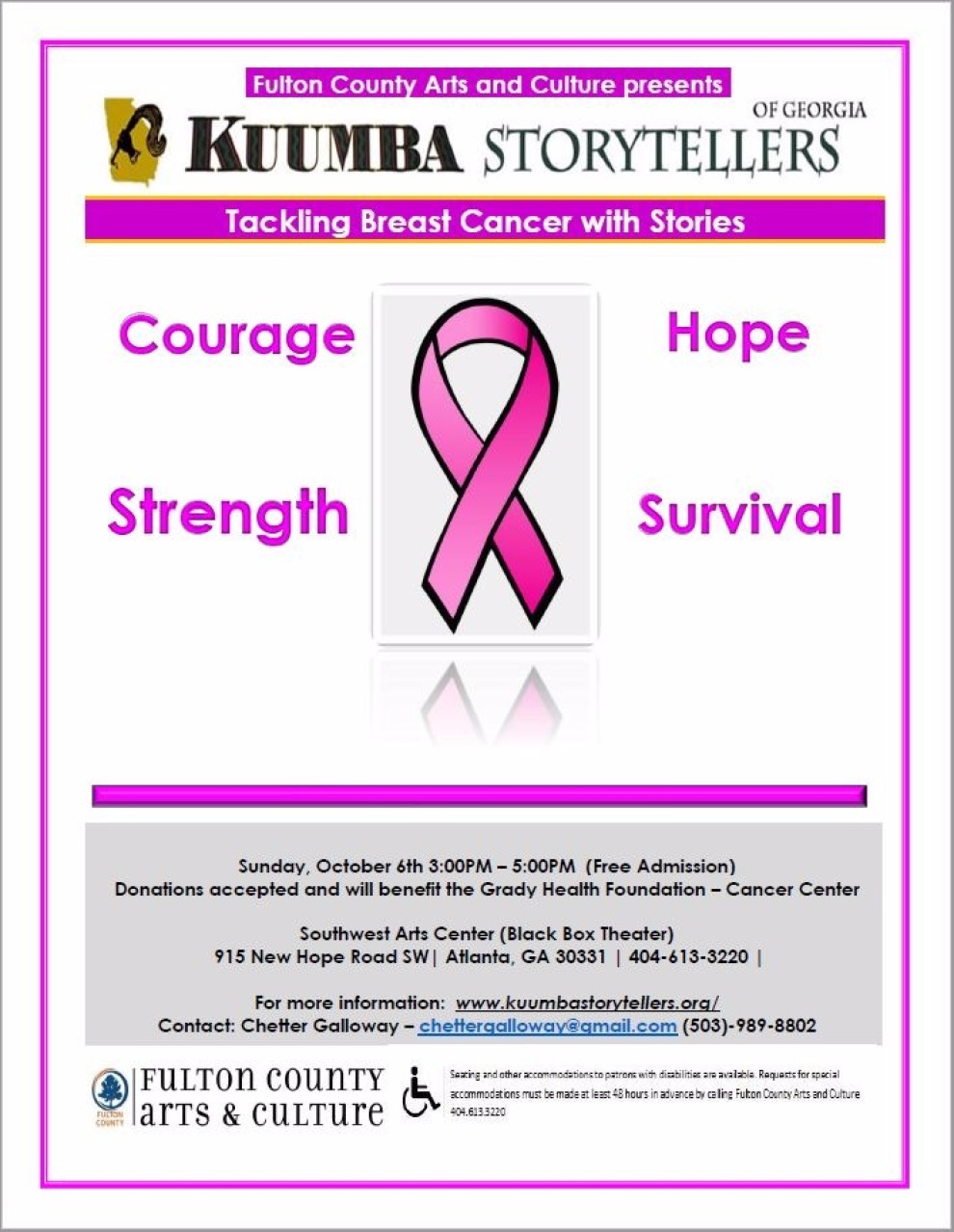 Sunday October 6, 2019 12:00 AM EDT
Cost: Free,
USER SUBMITTED
From the venue:
Categories: Storytelling
With stories of courage, hope, strength, and survival, Kuumba Storytellers of Georgia is helping raise awareness and advocacy for breast cancer patients, survivors, and their families.
During the first hour of the program, Kuumba Storytellers will be sharing stories & afterwards an informal panel discussion will follow. The panel will consist of breast cancer survivors and community organizations sharing information on resources, treatment options, and wellness. Kuumba is also raising funds for the Grady Health Foundation - Cancer Center. We have chosen the Grady Health Foundation as the donation recipient because of its long history in taking care of an underserved community.
More information