USER SUBMITTED
ContrastATL: October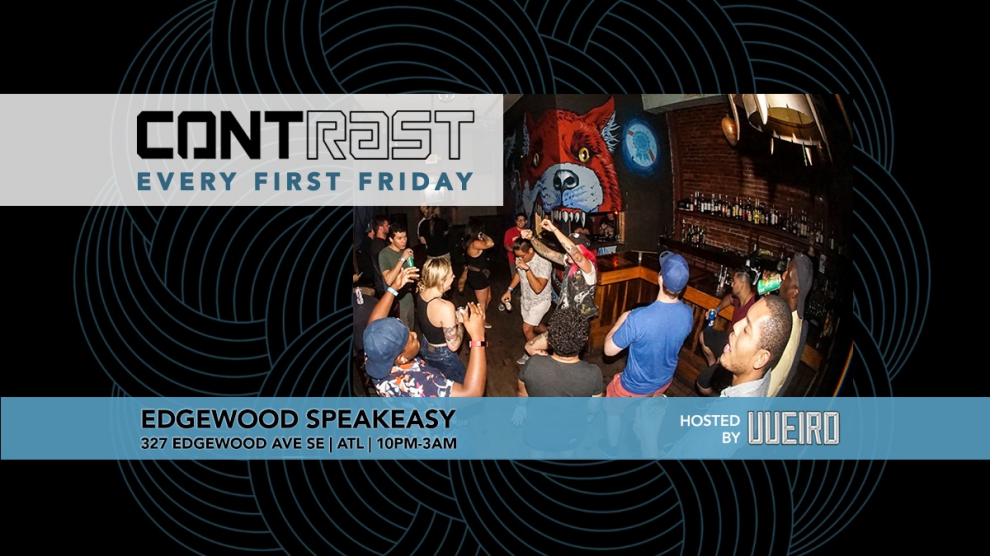 Friday October 4, 2019 10:00 pm EDT
Cost: Free
UUeird is pleased to present another edition of our monthly #ContrastATL party series at the Edgewood Speakeasy. We will be going back to basics for this event with awesame and friends all night.
ContrastATL is a recurring FREE party every first Friday of each month at the Edgewood Speakeasy. Hosted by local bass music label UUeird, this night is a night of diverse styles and often features surprising, off-genre sets from excellent DJs.

Come see why Creative Loafing Atlanta called us "one of the most diverse and exploratory regular nights in the city's club life." (https://creativeloafing.com/content-407714-uueird-records-top-4-electronic-and-bass-music-acts)
This event is FREE all night.
This event is strictly 21+.
More information