Y.O.X., Skyzoo, Micxsic, Stndrms, J. Black, Cantrell, Michael Aristotle, Trizzy Track
Saturday October 12, 2019 08:30 PM EDT
Cost: $12-$17,
From the venue:
Also performing
Kasey Alease, Handles, lloung Zodiac, Amavi J, James Lewis, Z. Rich more TBA
The Underground Goes Through Us.
A family reunion for the black sheeps' of the family. Emcee and curator, MICXSIC, is bringing his dysfunctional family function to A3C Festival for a night of Hip-Hop with his Controllerise collective inbetween live performances and DJ's.
Limited 'The Loyal Few' print T's and Hoodies will be available for purchase.
Made possible by LiveHipHopDaily.com
See full details here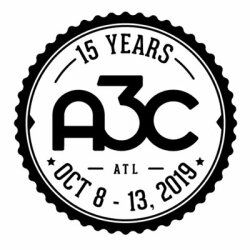 More information