USER SUBMITTED
Evil Dead the Musical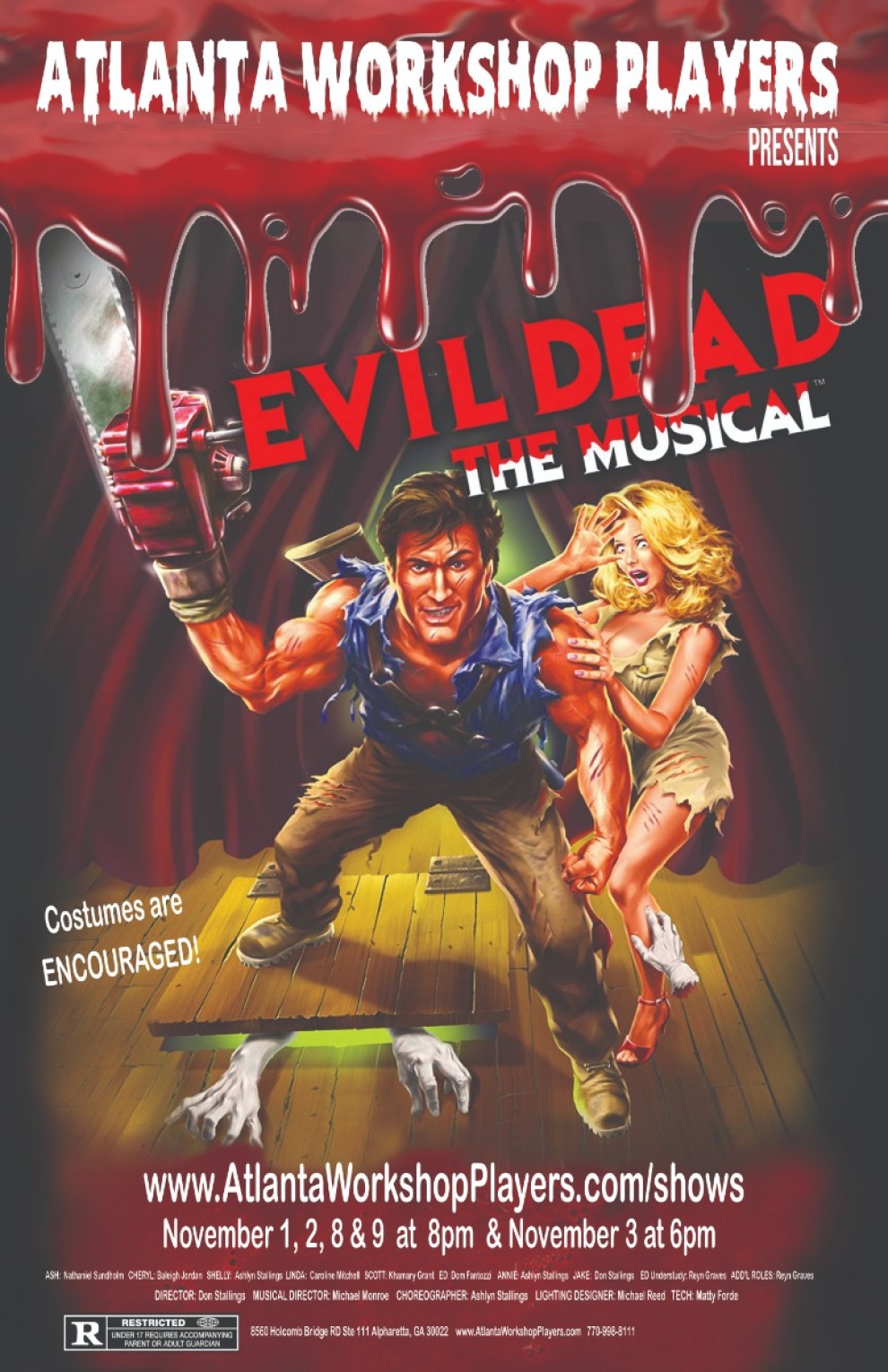 Sunday November 3, 2019 05:00 pm EST
Cost: $15-$25
Categories: Theater
This hilarious show takes all the elements of the cult classic films The Evil Dead, Evil Dead 2 and Army of Darkness and combines them into one of the craziest theatrical experiences of all time.
Five college students go to an abandoned cabin in the woods and accidentally unleash an evil force that turns them all into demons. It's all up to Ash (a housewares employee turned demon-killing hero) and his chainsaw to save the day. Blood flies. Limbs are dismembered. Demons tell mad jokes...and all to music.
This show has fun with the horror genre, and it appeals to a wide audience. It's the only show with a "splatter zone"- a section of the audience that gets covered in fake blood.
Evil Dead The Musical is unlike any show you've ever seen!
November 1, 2, 8 & 9 at 8pm
November 3rd at 6pm
More information