Final Fantasy : Trinity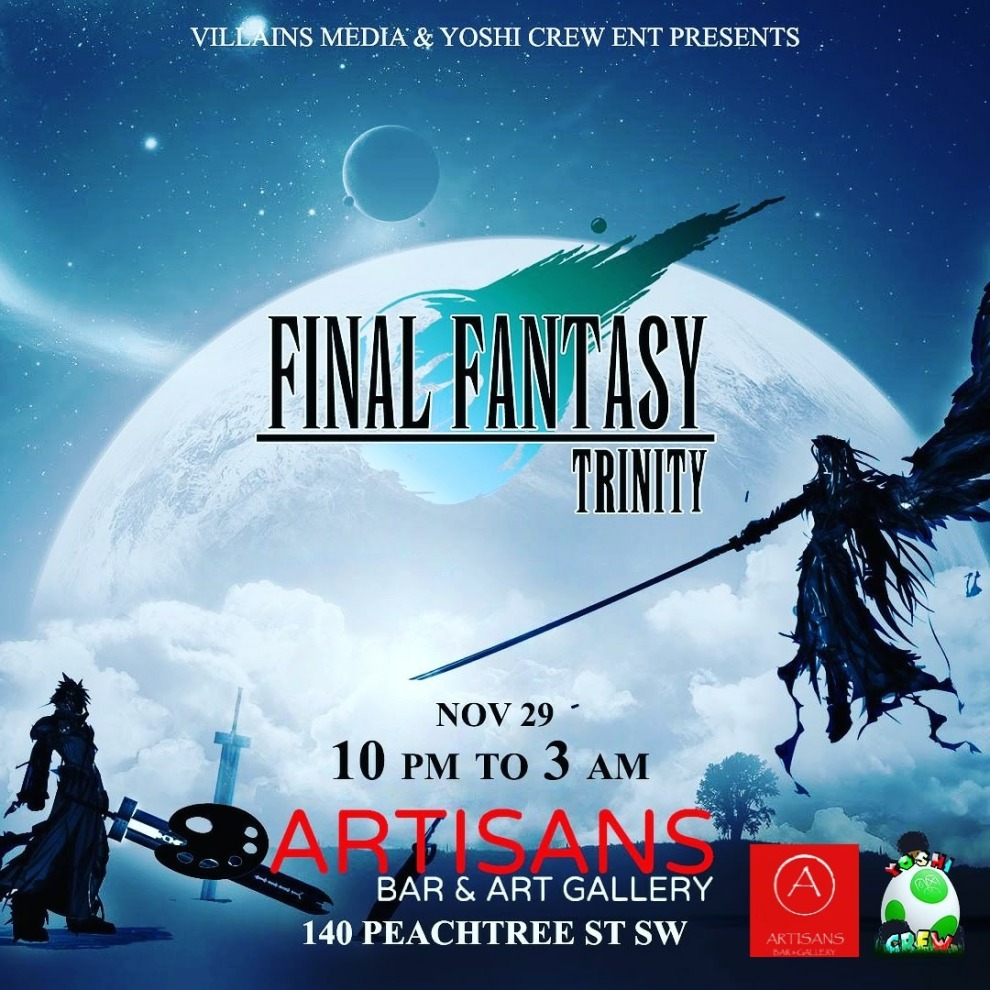 Friday November 29, 2019 10:00 PM EST
Cost: $3,
USER SUBMITTED
From the venue:
Look in the Clouds and theres where youll find us. Coming Live from the Artisan Bar in the heart of the city Downtown Atlanta. Come Meet Some New People See Some Dope Artist Have A Drink And A Good Time as you Jam to some Afrobeat, Hip-hop, Trap, Dnb, Top 40. Pot Luck Gamng Tournement Cash Pot prize - Madden / Super Smash Ult/ Tekken 7 /
$5 Cups Goofi Juice Will be At The Bar For The !st Time Ever
We are going to bring you some dope acts like

Y0$#! (Yoshi) The Cat In The Hat
@kingyoshiman
Shah
@dayofshah
Rgb
@rgb2602
Go
@gomerheights
Ciera Latrice
@ciera.latrice
Mike Million
@Millrunnaz
Stendo3x
@stendo3x
Maddabber710
@maddabber710

Just to name a few.
Get Your Tickets Today!!!
More information