USER SUBMITTED
Paleo Wednesdays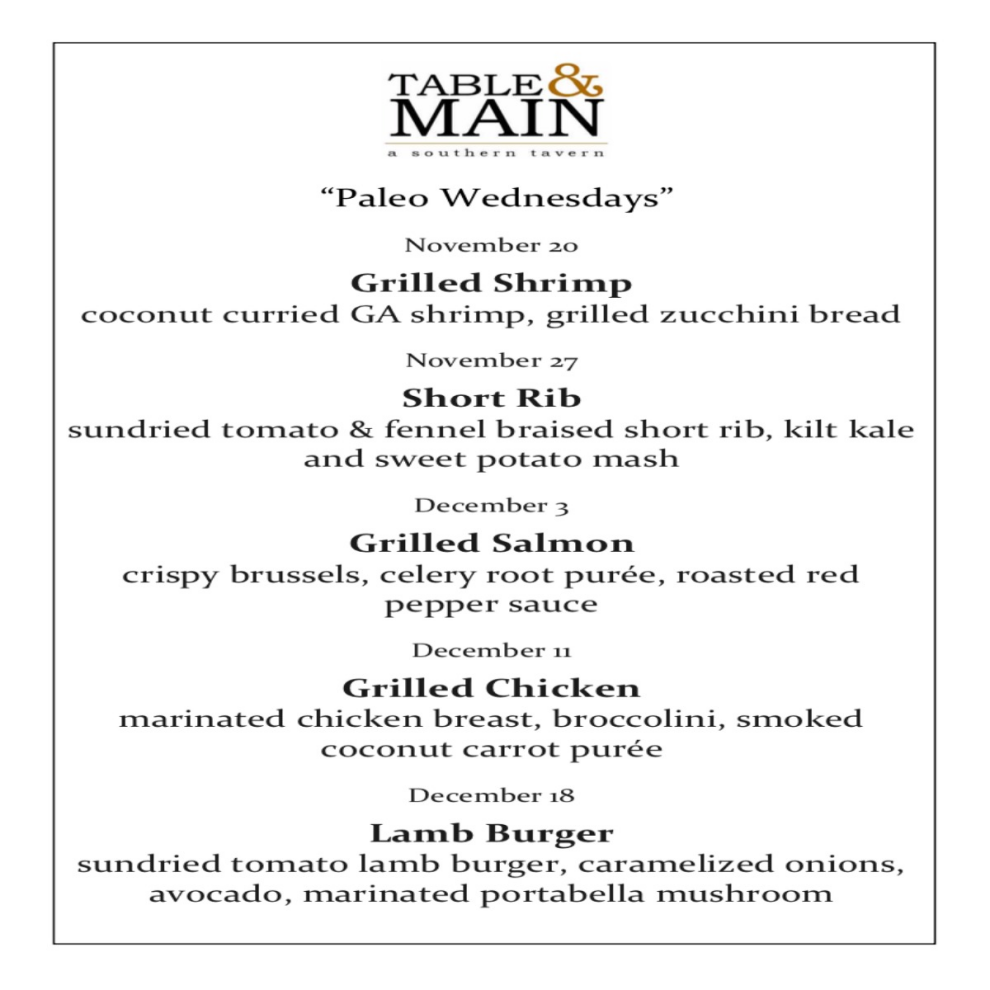 Wednesday November 27, 2019 12:00 am EST
Cost: No Cover
Need a healthy mid-week pick me up? Stop by Table & Main for Paleo Wednesday where the restaurant's special of the night is paleo friendly. Mark your calendars today!
NOV-27 | Short Rib, sundried tomato & fennel braised short rib, kilt kale and sweet potato mash
DEC-3 | Grilled Salmon, crispy brussels, celery root purée, roasted red pepper sauce
DEC-11 | Grilled Chicken, marinated chicken breast, broccolini, smoked coconut carrot purée
DEC-18 | Lamb Burger, sundried tomato lamb burger, caramelized onions, avocado, marinated portabella mushroom


1028 Canton St., Roswell, GA 30075
tableandmain.com | 678.869.5178
Connect on Facebook, Twitter and Instagram!
More information