Sister Act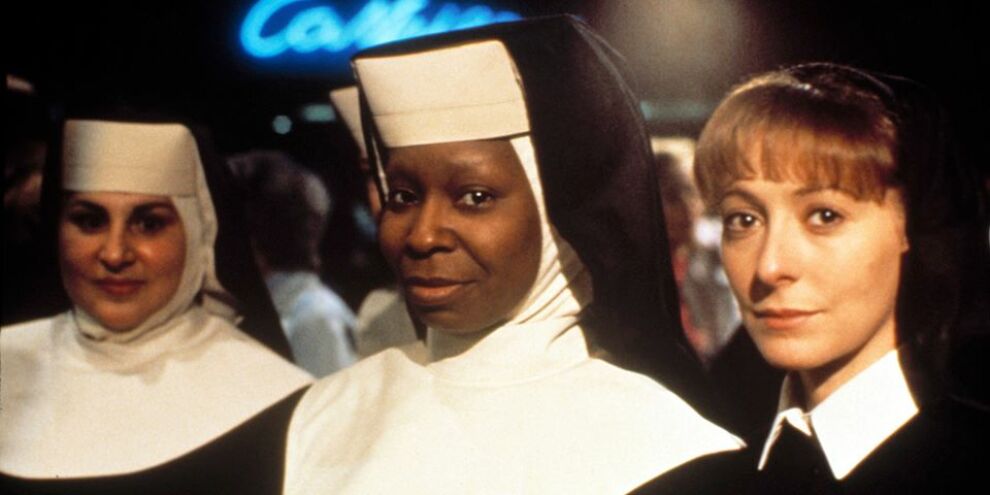 Wednesday January 8, 2020 07:00 PM EST
Cost: $15,
From the venue:
Wussy Wednesdays return with the 1992 Whoopi Goldberg classic 'Sister Act'!
Come early for the musical pre-show starring Sister Brigitte Bidet, Sister Molly Rimswell, and Sister Iv Fischer. Following the preshow, we will have a quick costume contest before hosting a rare screening of this musical classic!
All Sisters, Misters, and Themsters welcome!
Prizes for the best costumes! Category is Reno Showgirl, Maggie Smith Realness, and Naughty Sister with a Bad Habit
All ages welcome
We encourage attendees get rowdy, quote, & interact with the film.

Pre-show hosted by Taylor Alxndr, Molly Rimswell, Iv Fischer, and Darionçé Jackson
Doors open at 7pm / Film at 7:30pm.
Arrive and grab a cocktail, grab a snack & take some photos before the look contest.
About the film ---
When a worldly singer witnesses a mob crime, the police hide her as a nun in a traditional convent where she has trouble fitting in. 'Sister Act' stars Whoopi Goldberg, Maggie Smith, Harvey Keitel, and Kathy Najimy.
More information