Festival Afterparty with Sam Holt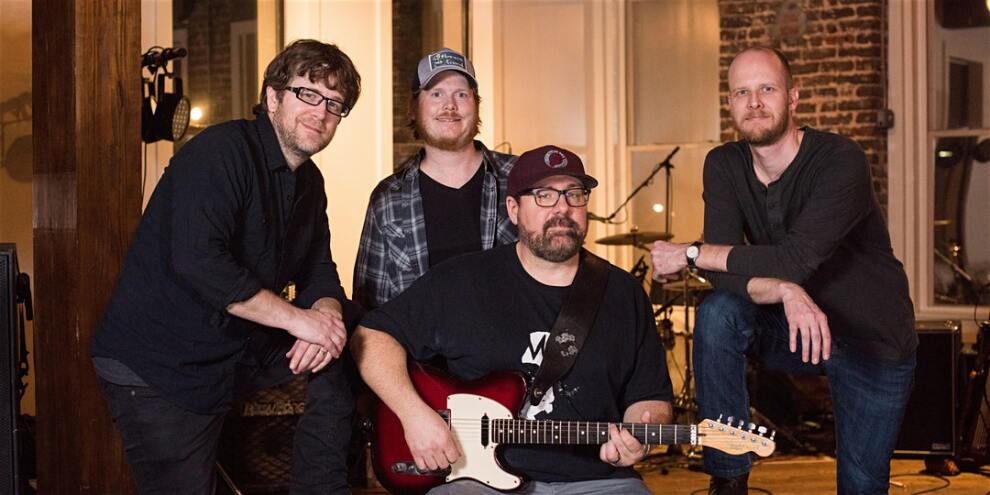 Saturday April 25, 2020 11:30 PM EDT
Cost: $15-$25,
From the venue:
Sam Holt
Sweet, lowdown, and introspective, Sam Holt writes rock songs that are heartfelt and poignant expressions of life experiences that reflect his southern roots. Holt is well known for his guitar tech skills for the late Michael Houser of Widespread Panic, and for his own national touring band Outformation.
Sam Holt put his own name front and center with the newly assembled Sam Holt Band, which is anchored by Holt's distinguished guitar technique – no pick, all thumb! Sam Holt Band brings a hypnotic amalgam of outlaw twang, southern power pop, and face-melting hard rock riff-age. "I really just write from my heart. The music is out there, if I can get out of my own way it's easier for a song to form," says Sam.
Born in Nashville, TN, Holt spent his youth surrounded by southern rock. The first bands Sam remembers liking were The Charlie Daniels Band and Elvis Presley. Once his mom brought home KISS Alive II, he knew music would be a major part of his life. Graduating from Middle Tennessee State University with a degree in recording engineering Sam went to work at Soundcheck in Nashville. In 2000, Holt became the guitar tech for Michael Houser of the wildly popular Athens, GA band Widespread Panic.
Houser was impressed with Sam's skills and told him should be playing his own music. Sadly, Houser passed away in August of 2002 after a courageous struggle with pancreatic cancer. Sam continued to tech for Widespread Panic, and made frequent onstage appearances playing lead guitar on the Summer 2006 tour. These shows were highly valued by Panic's die-hard fan base. Armed with that experience and Mike's encouraging words, Sam started the Atlanta, GA basedband Outformation with Lee Schwartz on drums and Grady Upchurch on bass. Outformation toured for five years and recorded three albums: Tennessee Before Daylight (2005), Traveler's Rest (2007) and Fastburn (2009).
More information