Event Scheduled
Year Six Week One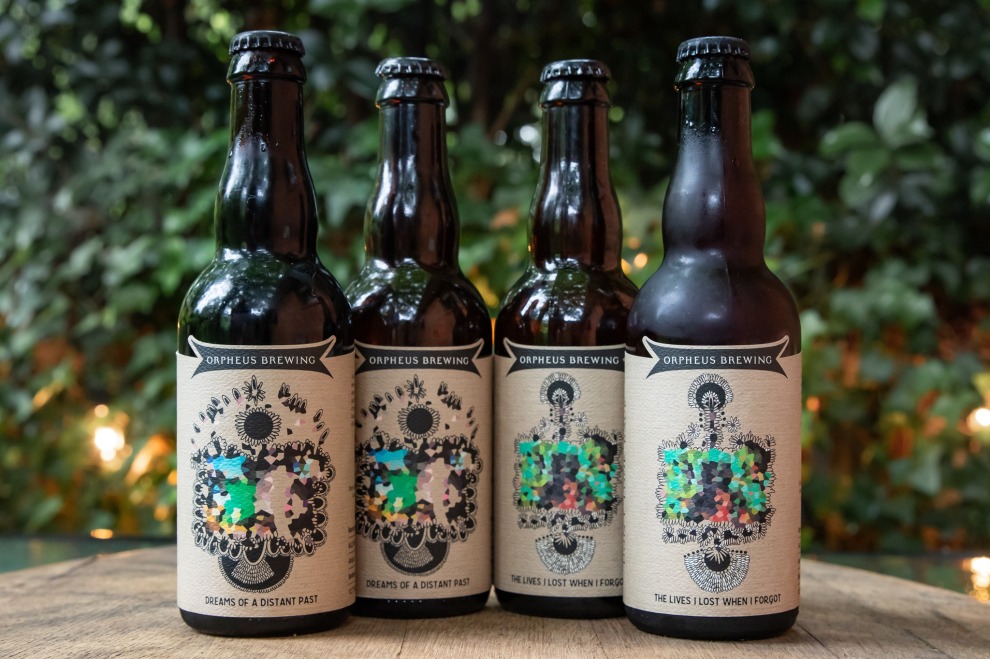 Monday May 25, 2020 03:00 PM EDT
Cost: No Cover,
From the venue:
We're kicking off our Year Six celebration a little differently this year - but we still plan to release plenty of brand new beer we think you're going to love.
This year, instead of releasing all of our anniversary beer over Memorial Day Weekend, we will instead be releasing two new beers weekly for the next three weeks.
If you're like us and know you're going to need more than one of each bottle, we've got you covered. Every weekend you will have the opportunity to grab a second bottle of each beer for only $5 after you purchase the anniversary pair. This deal is only good through Monday 5/25 or until they sell out, so grab one to drink now and save one for later!
Both anniversary beers are available NOW CraftCellr and on our website! Scroll to the bottom of this event for direct links to reserve yours today. PICKUP FOR ALL BOTTLES WILL BEGIN ON 5/22 AT 3 P.M.
ZOOM TASTING SESSIONS -
Did we mention we will also be hosting live Zoom Tasting Sessions and Open Discussions Saturday-Monday with Brewmaster and CEO, Jason Pellett?
ZOOM MEETING TIMES -
5/23 at 8 p.m. https://us02web.zoom.us/j/85046951070
5/24 at 8 p.m. https://us02web.zoom.us/j/85046951070
5/25 at 3 p.m. https://us02web.zoom.us/j/88159094721
THE GOOD STUFF - WEEK ONE RELEASES -
Dreams of a Distant Past - when originally developing our imperial stouts, they were inspired by the opening of Bartok Concerto for Orchestra and that feeling of mystery and time. Beers like Hair of the Dog Adam came to mind, and our stouts are built on a core loosely based on that beer with additional roasted malts to make it a stout. We never brewed the core beer alone until 2 years ago. We put the beer into bourbon, rye whiskey, and Cognac barrels, and blended them for this special ale aged in assorted barrels for an ideal amount of time. Rich but dry with prominent barrel character and flavors of caramel, leather, dried fruit, chocolate, spicy wood, and light smoke. 13.85%, 375 ml/$8
The Lives I Lost When I Forgot - our Méthode Traditionelle beers are brewed and spontaneously fermented in the method of Belgian lambic. We blended select 1 year old barrels and refermented with the same type of Oblacinska cherries we used in fragmentation of silence (54%), plus blueberries (20%), blackcurrants (26%), and Tongan vanilla beans (.06%) for a total fruiting rate of 4.25#/gallon. 4.9%, 375 ml/$16
If you thought we forgot about commemorative glassware - we didn't! You can grab yours on our online store NOW or at the brewery beginning Friday, 5/22 so you can drink all of your new beer in style!
A WORD FROM THE BREWMASTER ON YEAR SIX -
The first time I heard the opening of Bartok Concerto for Orchestra I felt it as music from a dream a long time ago by a different me I hardly remember. Whole lifetimes lost by forgetting. I see flashes of that person and life and not sure what I actually remember, what I reconstruct from being told, or what was only a dream. Does the distinction matter?
- Jason Pellett
CRAFTCELLR AND WEBSTORE PURCHASING -
If you are purchasing beer online you are required to be 21+ and provide a valid state ID upon pickup. Inability to do so will cause you to lose your purchase with NO REFUND.

CRAFTCELLR - https://orpheus.craftcellr.com
WEBSTORE - https://www.orpheusbrewing.com/product-category/beer/
More information