Event Scheduled
APG > ATL : Call for Entry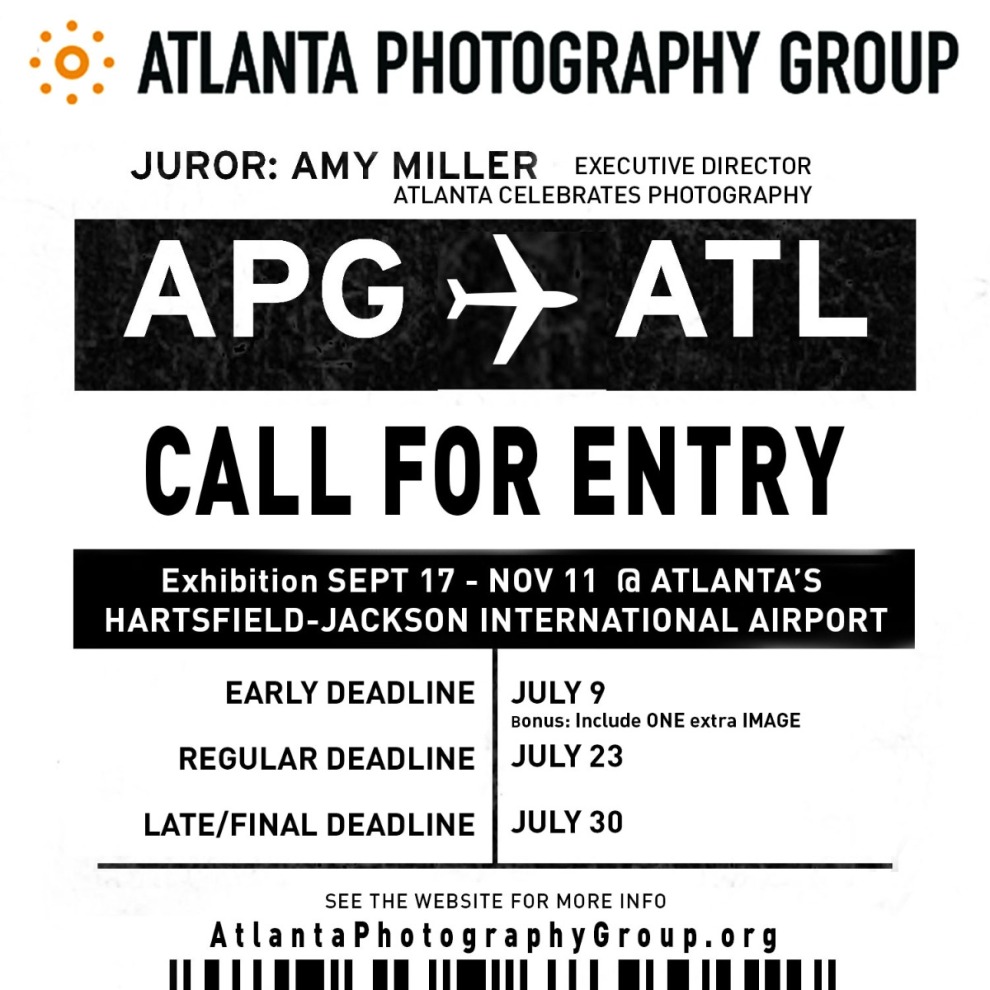 Friday July 3, 2020 12:00 AM EDT
Cost: $30 - $68,
USER SUBMITTED
From the venue:
Categories: photography
Atlanta Photography Group (APG) is now taking entries for our annual Airport Show. Juror Amy Miller will select 30 photographs to exhibit in the central atrium of the world's busiest airport: Hartsfield-Jackson Atlanta International Airport (ATL). ATL has an average of 260,000 visitors a day, making this an opportunity to have your photographs seen by literally millions of travelers from all over the world.
This exhibition will be featured in Atlanta Celebrates Photography (ACP) Festival Guide and work will be for sale.
APG along with Hartsfield Jackson airport will handle the framing and installing of the artwork. Artists will supply high resolution digital images to APG, and pay a nominal fee for APG to produce a high-quality archival pigment print. (see details for more information).
More information