Event Scheduled
Downtown Dialogues: STEW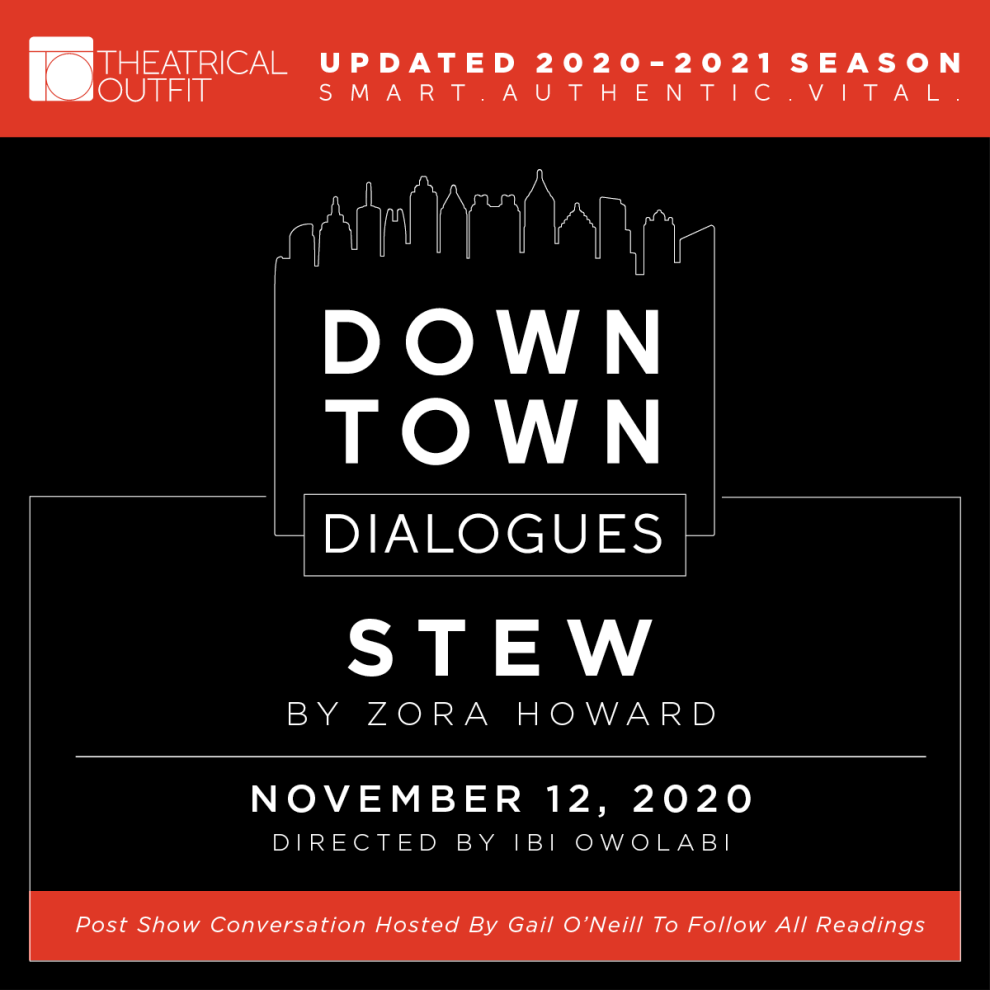 Thursday November 12, 2020 07:00 PM EST
Cost: FREE,
From the venue:
STEW by Zora Howard
Directed by Ibi Owolabi
"A captivating story that's intimate, funny, and heartbreaking in equal measure"— The New Yorker
In Zora Howard's STEW, Mama is up early to prepare an important meal and, even with her family on hand to help, time is running short. In between cutting celery, garlic, and red peppers, tense secrets are revealed among the three generations of black women. This beautiful and powerful play celebrates the joys and complexities of family life and how to balance old grievances and new revelations with making sure dinner is ready on time.
More information